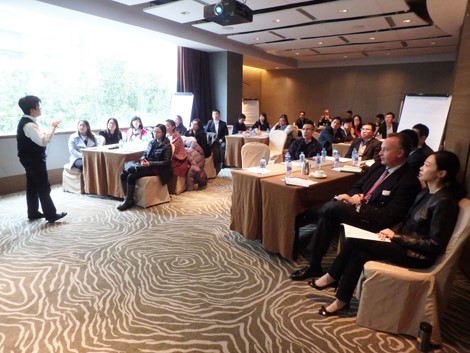 Jebsen Industrial invites staff to shape its 2016 strategic plans at the first Town Hall Dialogue of the year
Every employee is an important and integral part of Jebsen Industrial. The company's recent Town Hall Dialogue sessions, held in Shanghai (Feb 23), Guangzhou (Feb 25), Beijing (Mar 1) and Hong Kong (Mar 4), serve as a platform for every staff to openly share opinions and actively discuss ideas on the topic 'Continuous Improvement & Change for Sustainable Growth & Competitiveness'.
Getting everyone on-board
The first half of the session focused on sharing. Managing Director Maximilian von Stillfried began with a review of 2015 business performance and set out the strategic direction for 2016. Each business also outlined their strategy roadmap and highlight key projects for the year.
This was aimed at helping employees understand the bigger picture and how they can, in their own role, contribute to Jebsen Industrial's overall success.
The session also focused on people matters, bringing employees up-to-date on the latest internal processes and procedures and keeping them posted on the findings and follow-up actions from the annual Employee Insight Survey.
At the end of the first-half, a game asked each staff to imagine they had one million dollars which they had to invest to one business line of their choice. This game reflected the confidence and potential everyone saw in the different business lines after having learned about their strategy roadmaps.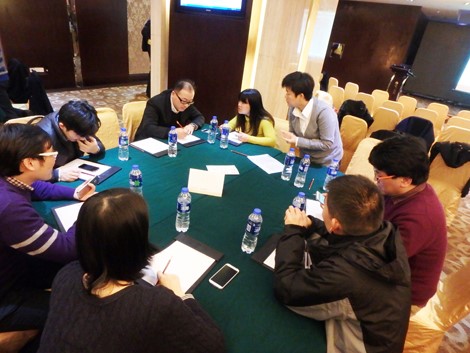 Getting everyone involved
After a highly informative first-half, employees participated in an interactive small-group session.
Each cities formed about 4-5 teams to discuss, reflect and weigh in on the information shared earlier. Moreover, guiding questions were provided to stimulate discussion. Employees shared their views on different topics, such as Jebsen Industrial's strategic direction, raise issues that they face at work with recommendations, as well as brainstormed ideas on how they could each better contribute to business goals. The topics open for discussion also included communication, staff motivation and internal processes and procedures.
Through our bi-annual Town Hall Dialogues, and other ongoing staff communication initiatives, Jebsen Industrial seeks to empower, engage and excite its people. As next, we look forward to more interactive staff events such as our next round of Chit-Chat Sessions kicking off in April.