Colette: When the Past Catches Up with the Present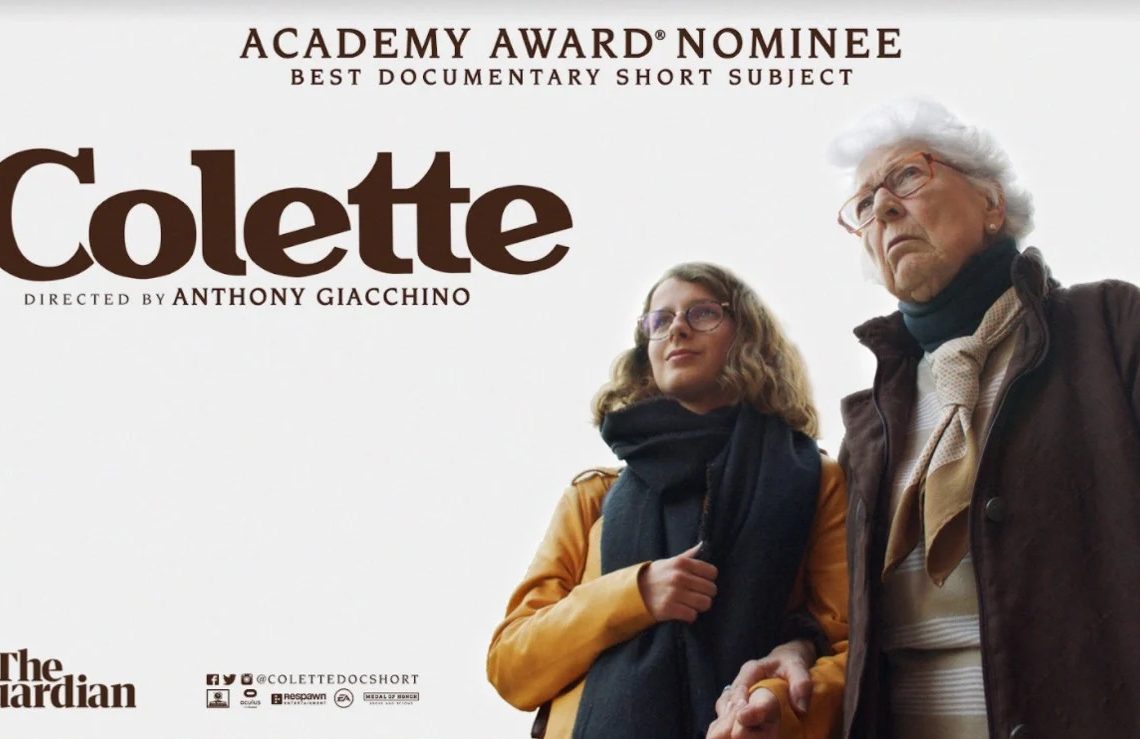 2021 Academy Award Nominated Documentary Short Film COLETTE, directed by Anthony Giacchino and produced by Alice Doyard, masterfully tells us the story of Colette Marin-Catherine, a former member of the French Resistance who, 75 years after, and encouraged by a history student named Lucie, visits the concentration camp where the Nazis killed her brother.
After several awards in different festivals and being highly praised by the press, this exceptional documentary is now nominated for the Academy award. Fingers crossed!
In the following testimonial, Director of Photography, Rose Bush tells us why she decided to use Angénieux Type EZ1 & 2 to shoot this sensitive and beautiful project, where the past catches up with the present.
"When I was asked to be the director of photography for the Academy Award Nominated Documentary Short Film COLETTE, directed by Anthony Giacchino and produced by Alice Doyard, I knew I would be collaborating on a deeply sensitive, spiritually rich, and historically significant act of filmmaking. 
My work as a director of photography revolves around the influences of the emotional, spiritual, artistic, philosophical, technical, and athletic energies called by the subject of the film; and when looking at Colette Marin-Catherine's life and her pilgrimage to the concentration camp where her brother was killed, it was abundantly clear to our entire team that we would be creating first, a humanitarian project, and secondly, a film. We wanted to cultivate a spirit of healing and transmission of history, and in doing this, we sought out not only an international team of filmmakers, but a camera build itself that would be created from the nations once at conflict, now evolving the night and fog of war into healing and understanding. 
For this reason, we decided to use French Angenieux lenses, German ARRI cameras, and American Freefly Systems gimbals in the DNA of our physical camera and film.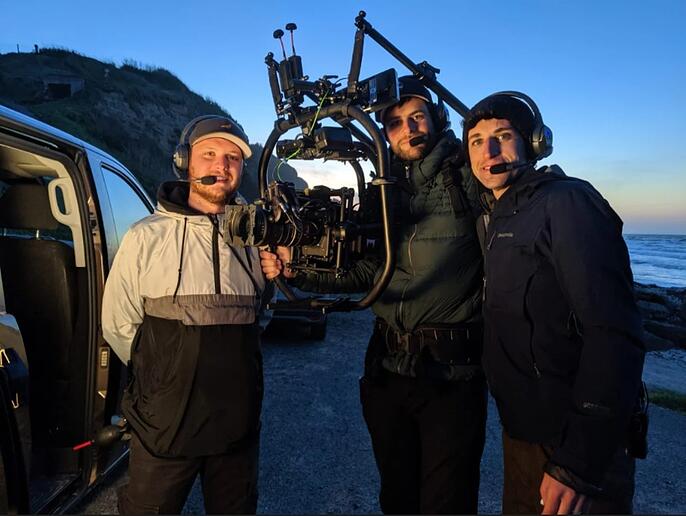 COLETTE the film, has the voices of both an improvisational jazz like verité filmmaking as well as a methodical and choreographed impressionistic tone. We needed a set of lenses that could achieve the goals of these ambitious aesthetics in challenging logistical and emotionally sensitive environments. We were going to be working in the cell blocks, caves, prisons, and crematorium side by side with Colette where her brother Jean-Pierre Catherine worked, was murdered, and was cremated in 1943.
Our film needed lenses that we could rely on to help us capture and create images of precious moments of global history that would never happen twice. These lenses needed to be lightweight, fast, manoeuvrable, offer a juxtaposition of clarity and organic aesthetic, produce ebullient colour and contrast curves on skin tones, and be right at home in both handheld configurations and on a gimbal assembly. The Angenieux Type EZ-1 and EZ-2 made the methodology of our film possible.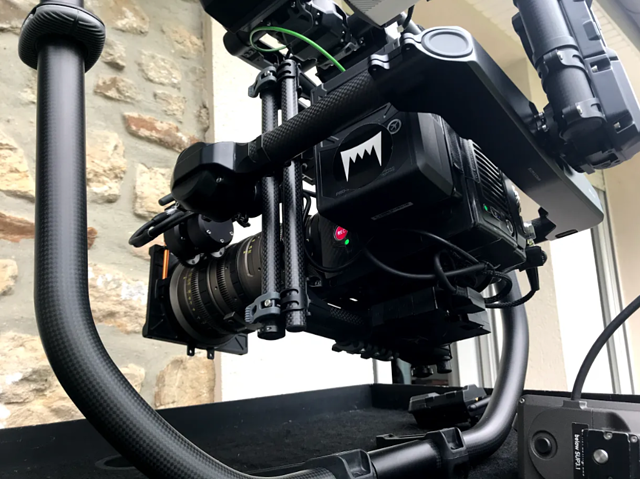 In production we used two camera builds consistently assembled during every minute of the process managed by our astonishing international camera team including AC Pierrick Reiss (France/USA), Movi/Drone Operator Clemens Wronski (Germany), and Camera PA/DIT Anna Borie (France).
We wanted to stay ready to work in both handheld and gimbal modes at all times, so we travelled with our two ARRI Alexa Minis configured in both modes to eliminate the need to do any camera rebuilds. Because of the incredibly compact form factor and low weight of the Angenieux EZ lenses they were completely at home in both of these configurations, which was wonderfully valuable to us on the gimbal rig in that we could work from a range of focal lengths quickly as we responded to Colette's experience of the pilgrimage.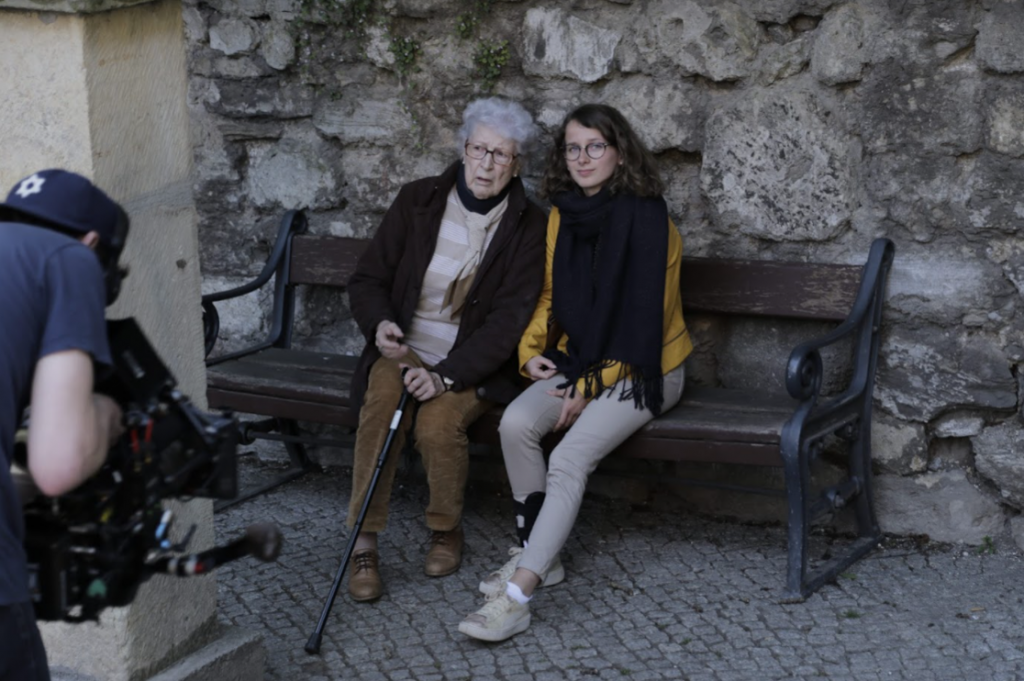 Because the lenses are also adaptable in Super-35 and Full Frame modes, a focal range of 15mm – 135mm on the ARRI Alexa Mini was available to us depending on the needs of the day. Before each production day we would assess the possibilities in front of us and rebuild the lenses accordingly. On days that were more environmentally focused we would use the EZ-2 in S35 mode at 15-40mm T2 and the EZ-1 in FF mode at 45-135mm T3 offering us an expanded focal range prepared for a dynamic set of compositional possibilities.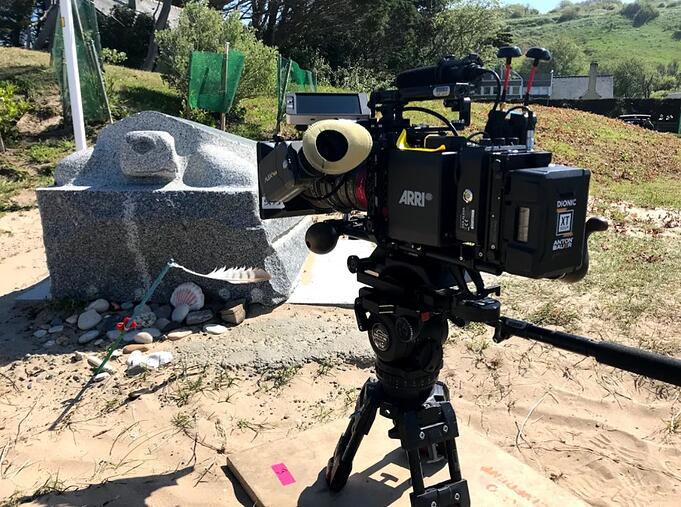 On many of the exterior sunlit verité days we used the EZ-2 in FF mode at 22-60mm T3, which is such a nice range working closely with the subjects of a film. It was important to allow the audience to be close to both Colette and Lucie and avoid filming voyeuristically on longer lenses. In my view, the presence of the camera not only creates images from the light it interprets, it affects, like a prism, the reality to which it catalyses. We wanted to embrace this spirit, and thus the film was made in collaboration with Colette and Lucie. It was important to the personal process with Colette and Lucie, as well as the artistic representation of their courage and love, to take this journey alongside the both of them. Only through the trust built with Colette and Lucie and the vision of director and producer Anthony Giacchino and Alice Doyard, the physical camera, perspective, and poetic voice of the film leans in to moments of sensitivity, transmission, and resistance to fascism in an attempt to evolve the forgetting that was necessary for Colette's survival, into understanding and healing for our collective survival. 
This was one of the most sensitive projects which also had an ambitious vision for its cinematic approach, that I've ever worked on. Creating this film was possible because of the advances in optical technology in the Angenieux Type EZ-1 and EZ-2 lenses. They have the incredible balance of mobility and mastery of performance that make them the combined most cinematically capable and adaptive lenses available to filmmakers. These are the lenses I've been dreaming of for years and I can't wait to continue creating new films with them far into the future".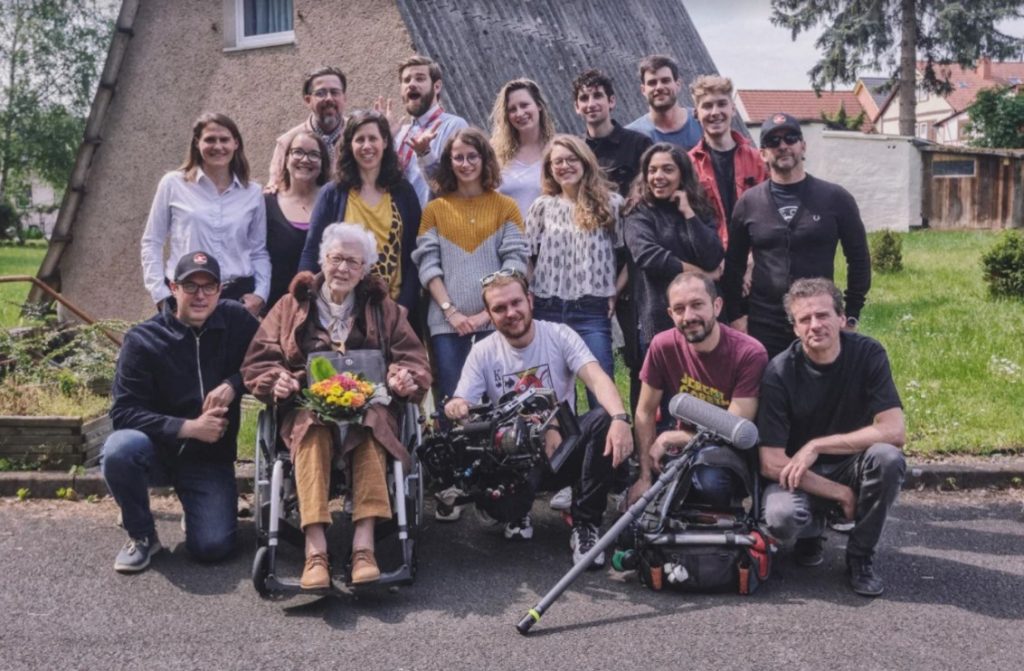 Official Film Website: https://www.colettedoc.com/


Source: Angenieux website