"A Nightly Walk" in Rome with Christoper Doyle for Optimo Primes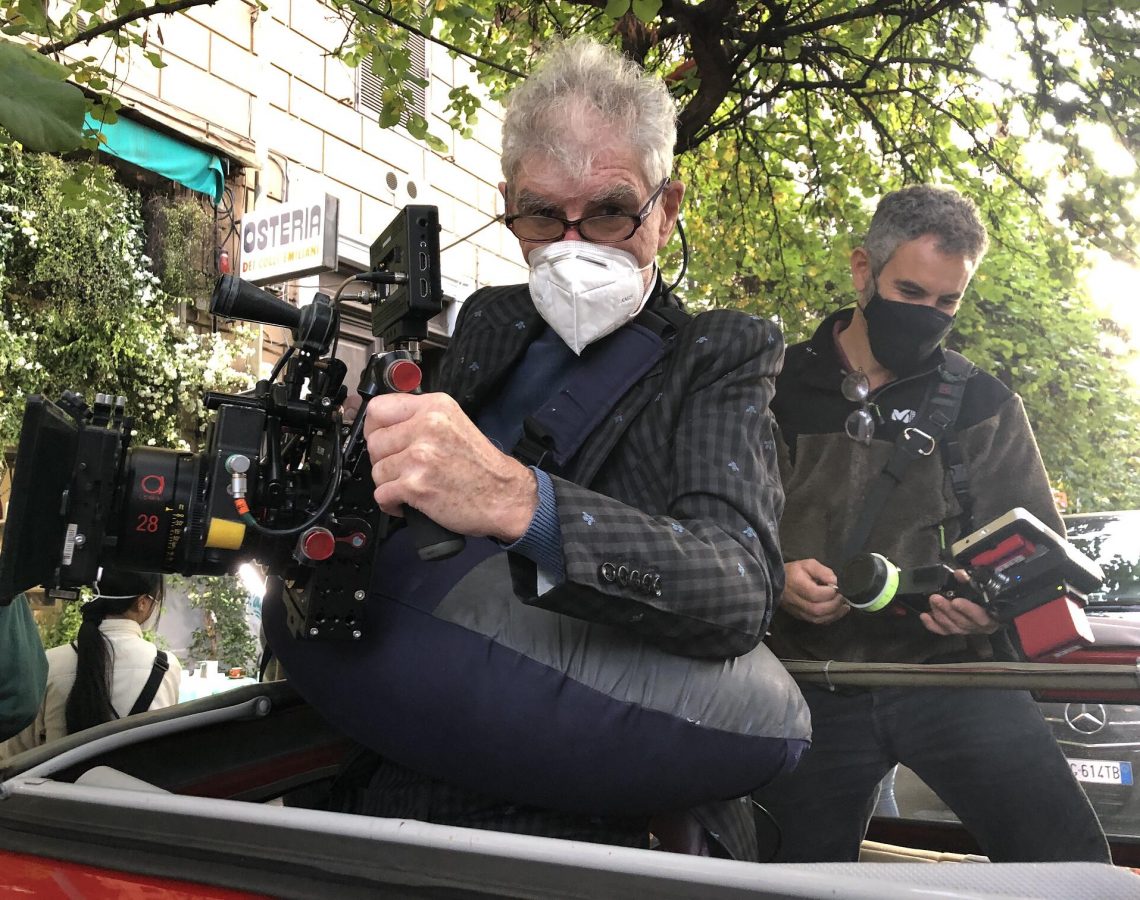 Christopher Doyle, HKSC, is one of the most talented and fascinating cinematographers in the world. His intense sensitivity gives him an extraordinary talent. He knows like no other how to turn the tough reality of life into a surreal waking dream. Famous directors like Edward Land, Alejandro Jodorowski or Wong Kar-Wai among others chose Doyle to make some of the most iconic films of International Cinema. American Director Gus Van Sant recently chose Chris Doyle for Gucci's cinematic project "Ouverture Of Something That Never Ended" he co-directed with Alessandro Michele, Creative Director at Gucci. Gus Van Sant and Chris Doyle already know each other. They made together Psycho (1998) and Paranoid Park (2007).
"OUVERTURE OF SOMETHING THAT NEVER ENDED"
Is a season consisting in seven short episodes that gradually reveal the new Alessandro Michele collection. All seven episodes shot in Rome at the end of October released at GucciFest, the Gucci new online Film Festival that happened from Nov 16 to Nov 22 this year.
Christopher Doyle finds his inspiration in a variety of practices and experiences. He was therefore very opened and curious when Angénieux proposed him to explore the universe of the new Optimo Prime series while he was in Rome. Like always with Chris, things started very simply and turned into a little nugget of cinematography.
Six, out of the 12 different focal lengths of the new Optimo Prime Series for Full Frame were sent. The F18, F21, F28, F40, F75 and F135 mm were put at his disposal for the 7th and final episode called 'A Nightly Walk' where he made all scenes, all at night, with the Optimo primes on an ARRI Alexa mini LF camera. The F40 mm turned into one of his favourites.
And few days later Angénieux received wonderful words from Chris that we at Angénieux will never forget.
Optimo is Optimal for me. I need to move. I need to frame on the go.
Optimo Zooms have allowed me respond to what is happening in real time: to allow me to reframe a scene to make two or three variations of the story in one continuous shot . Many of the films i have made could not have been done any other way.
BUT some say they are " softer " than Prime lenses. YES they are. WHATS the question.
MANY of us are looking for that. Some of us even try to find Russian Optics from a hundred years ago
In the Gucci films I mostly used a net behind the lens to "spread" the light to try to desaturate, to give a sense of " elegance " to the image and the faces and the spirit of the film ….
And i feel it worked …. but then .. ha .. then .. the new Optimo lenses turned up
I was mid-shoot and we had little time.
We tested this and that on the side … but i was not sure how and where to use these " photo-types "
Big challenge for me since all the sizes are exactly the ones i feel best … let's say closest to my personal taste, the way i see things …. but we were mid-way through our shoot and i can't suddenly change the look of the film just because Angénieux want my opinion about their new photo-types
What to do?
Send them on tour of Rome, of course … let them be a special celebration of this part of the film. Free them from my other concerns. Let them be as they are.
WOW …. what came back and how the lenses celebrate light that elevate our film so so much. And when I saw how these lenses respond to night light and clout and had such a coherent feel …. it made me curse and swear and got really pissed off with Angénieux:
Why didn't you make these wondrous lenses ten years ago?
These lenses are poetry. These lenses of themselves are light. Make more . Make many more …. you have given us a new way to see …
We want to see more
c
In "A Nightly Walk", Gucci gathered a particular exceptional cast: starring Italian actress, performer, writer and dancer Silvia Calderoni, and Chinese singer and actor Lu Han. At 3 min 10 s, Gus Van Sant even makes an appearance while Silvia Calderoni reads a poem through an intercom about her love of pink to a pink-haired Lu Han.
We would like to congratulate Gucci and directors Gus Van Sant and Alessandro Michele for their great achievement. Influential, innovative and progressive, Gucci is continuously reinventing a wholly modern approach to fashion.
ABOUT CHRIS DOYLE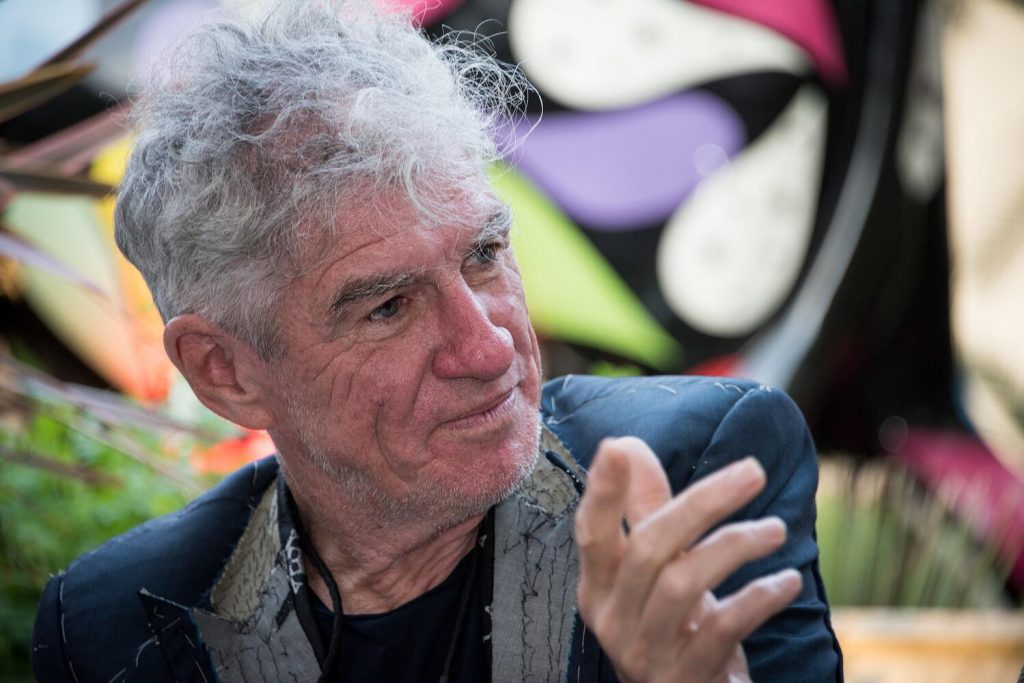 Photo Pauline Maillet
Christopher Doyle is certainly one of the most brilliant cinematographers of his generation.
Doyle's way of shooting is very instinctive, very dynamic, most of the time hand-held to put the audience at the closest of the action. As he said in the Angénieux book "Angénieux and Cinema: from Light to Image":
"The function of the cinematographer is to be the bridge, the conduit between the audience and what's in front of the camera. To me there are only three people in cinema: the person in front of the camera, the audience member, and the person who is the real passage between them—the cinematographer. Of course, director and producer facilitate the interface. But for the engagement to be direct and compelling, I really believe we have to be transparent and remove ourselves enough so that the passage between the actors and audience is direct."
In 2017, Christopher Doyle received the "2017 Pierre Angénieux ExcelLens in Cinematography" at Cannes Film Festival.
Please contact our Cinematic & Broadcasting Solutions team for more information.