A Legend Recreated with Angénieux Optimo Prime lenses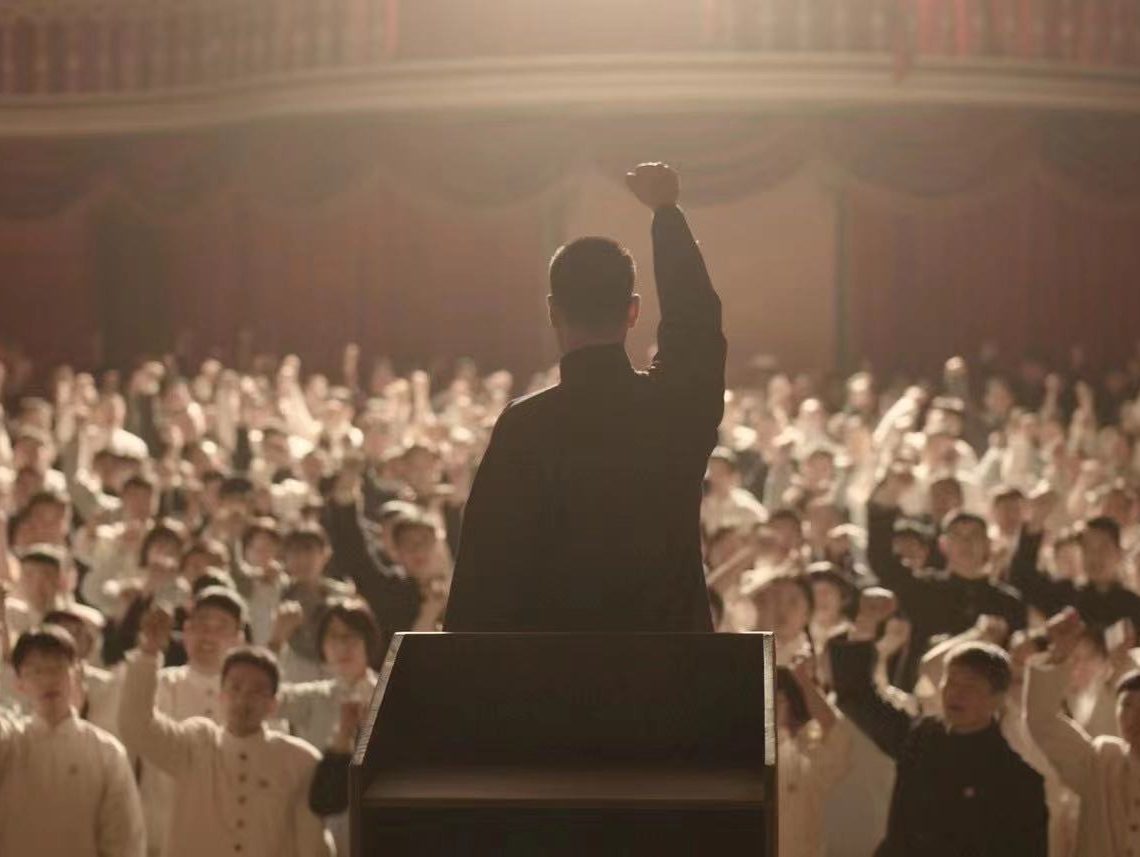 After more than two months of shooting, the movie "Hong Chuan", has successfully completed the shooting in Chedun, Shanghai. JCineCast interviewed the Director of Photography, Arden Tse, to share his insights on the behind-the-scenes of the film.
Could you share with us a little about how you got the opportunity to join the crew of "Hong Chuan"?
Arden: I had previously collaborated with Producer Ye Jinjun and Director Wang Deqing on "Sniper", shooting most of the big scenes of the Communist National Army and other heavy scenes including the assassination in the hospital, the train station counter-assassination, and the dam finale. We had a great experience together, so they invited me back on the team again this time.
In the movie "Hong Chuan", what cinematography style do you hope to use to portray the story?
From the moment I joined the team, the producer and the director both stressed repeatedly that this time we are to be bold and innovative, because our story's subject matter was strict and had little room for change. To create a richer viewing experience, we had to present this story with a modern aesthetic. For this reason, I found a lot of references focusing on the possibilities of non-traditional expressions, and provided various ideas for irregular compositions and symbolic light sources – the directors were very supportive of my ideas.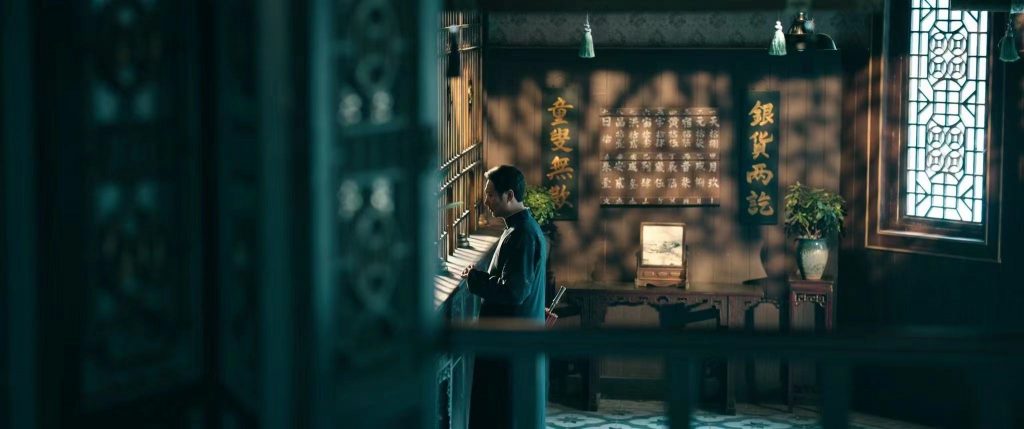 Was there any particular requirement or expectation from the director regarding the shots?
This time they made an extra request on visual grammar, which made me very pleased. Since this is a movie, we should let the camera tell the story rather than merely document it. For instance, in a multi-scene act of a rendezvous of two foreign Party members, I deliberately put the focus on the background, so that the foreground of the men would appear imaginary from all angles, conveying a sense of secrecy and danger. I was very excited to see the outcome! (Of course, we also shot a fully focused backup version.) I am very satisfied with this method as it really makes me feel that everything technicality provides is all in the service of stories and emotions – under such premises, there is no absolute right or wrong technique.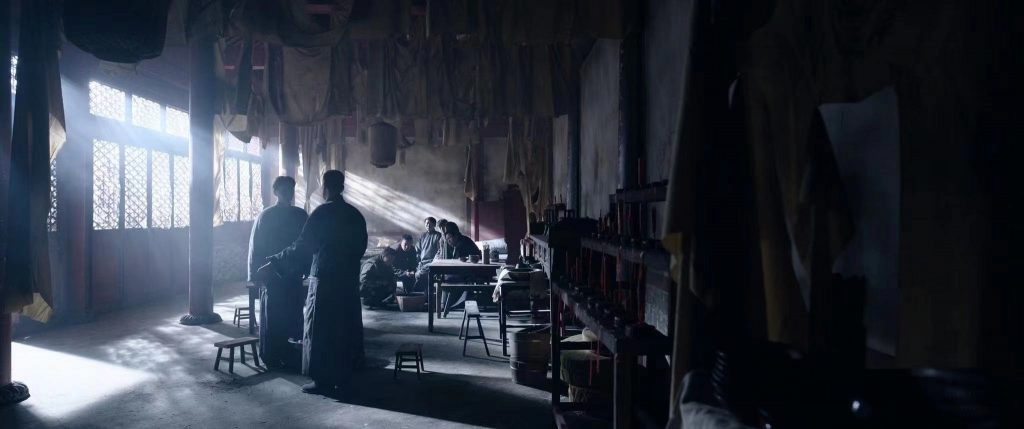 What were some main considerations in the preparatory work of filming?
The integration of the old and the new, the epic and the trendy. I lingered at this very strange junction while preparing for this film. I had to reference the older version of "The Creation" and "The Founding of the Party", refreshing and recreating them to meet the requirements of the director and the producer, as well as to make myself satisfied.
During the shooting, what was the deepest impression you had? What were your most memorable challenges?
The deepest impression would be the collaboration with the directors and actors. I greatly felt the trust that the directors and actors had in me, so I didn't have to spend too much effort explaining why the front-lit shooting was not good, why this shot had to be done in one take, or why it would be better for the actors not to stand here but there. This trust that I received allowed me to devote myself entirely to completing the day's work with maximum efficiency, and the time spared would be spent on honing the perfect performance rhythm and gaze.
The main problem involved is that we had a lot of crowd scenes, and it's not uncommon for calls to be made for scenes with 300 to 500 people. It was a major challenge for me and my team to optimise the lead actors at their best state and position our cameras effectively.
But with the tacit cooperation of my team, we were able to come up with the best solution through quick and concise communication.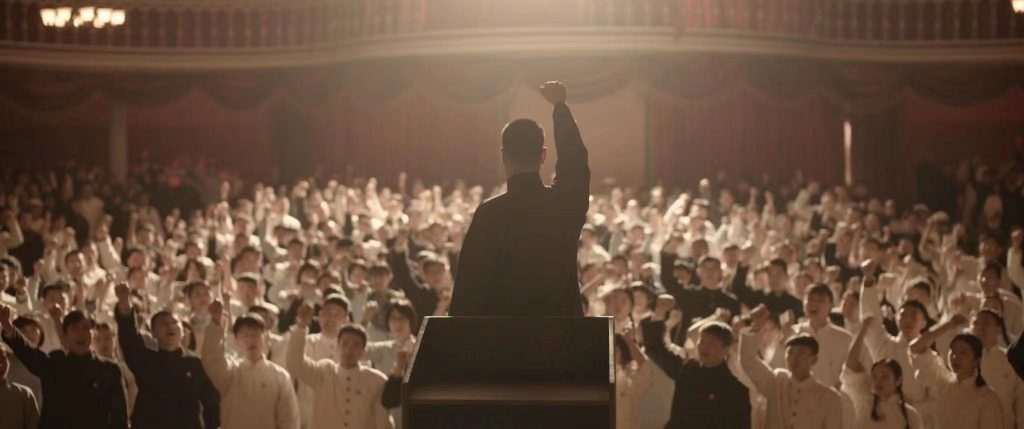 Why did you choose to use the Angénieux Optimo Prime lenses to shoot "Hong Chuan"?
It was in June 2020 when I was preparing for the last ARRI Alexa 65 movie "Go Brother! 2" that I first heard about the recommendation of Optimo Prime from Mr. He of Cinerent while the lenses were on its roadshow. At first I was just curious as to why and how a global zoom lens lead player could break into the well-established primes market. I was lucky enough to meet the Jebsen team through my good friend Mario, so I was able to take a closer look at the lens. The rest is history, and everything was in my favour to make the decision of using these lenses as my primary gear – I am grateful to all who were involved in this process.
Which focal lengths did you use in this shooting? In selecting focal lengths, what were your primary considerations for the different scenes?
I am thankful that Jebsen provided our team with all the focal lengths available in the China roadshow, 18mm/21mm/28mm/32mm/40mm/50mm/75mm/135mm, which essentially met all our needs for the different scenes. All zooms were Angénieux, two T3 Type EZ zooms and Angénieux Optimo 36-435mm Ultra 12x zoom lens– so this production is a true Angénieux movie through and through!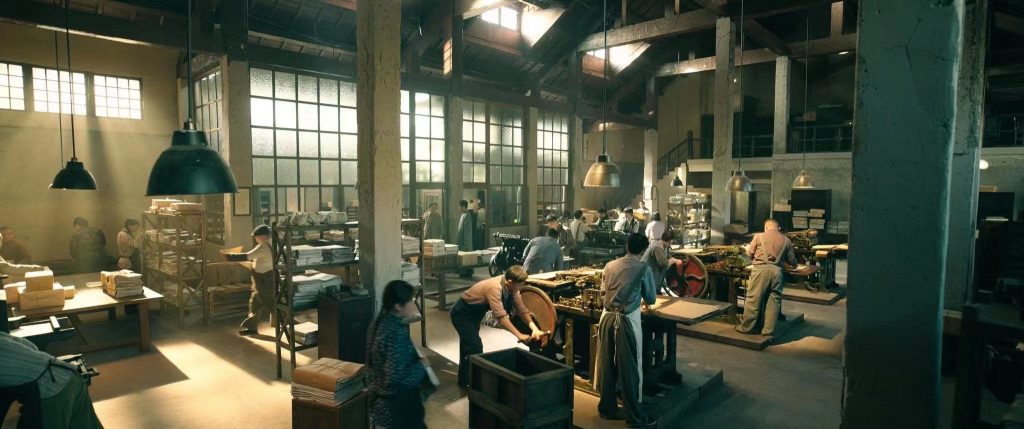 Let me share some of my thoughts on the focal lengths I have used the most in shooting:
18mm: I rely on this as my widest angle shots – it gives me sufficient field of view in full frame, yet also with the sharpness and character of a medium focal length lens. In other words, if you don't move or pan the lens, it will look like a far drawn out medium focal length lens because it has a large and sharp centre.
21mm: It is my first choice for close-ups of objects at the closest focal lengths because its distortion is minimal (even less than the 32mm!), allowing me to convey the details of the prop and its entire structure very well in the same frame.
28mm: It was my go-to when designing important long take shots.
While maintaining a medium to close distance from the actors, there is still enough height and perspective to balance the image's fullness and message, and there is no distortion in movement, minimising the camera traces so that the audience's attention remains on the story. I think this is something to be most mindful of when shooting the fictions.
32mm: It has a very strong perspective.
40mm: For anything beyond 35mm, this focal length is the closest to the human eye, but I still felt its optical presence when I used it for close-ups. It helps me shape the characters with added dimension, which is very helpful for actors with flatter face shapes. I had initially thought I would depend on this focal length a lot, but because of the plot, it became my more reserved choice.
50mm: It often gave me the most perfect angle and interpretation of fore- and background coordination at unexpected moments; this lens is my top choice when handheld.
75mm: The crown jewel of this whole set of lenses, its shots can tell its own story. It is usually my first choice for close-ups of the male and female leads, as it has the most gentle focus fall-off, as well as the most perfect light refraction. I could even film the entire movie with just this one lens!
135mm: Of all the lenses, this one has the most beautiful rainbow flare of all.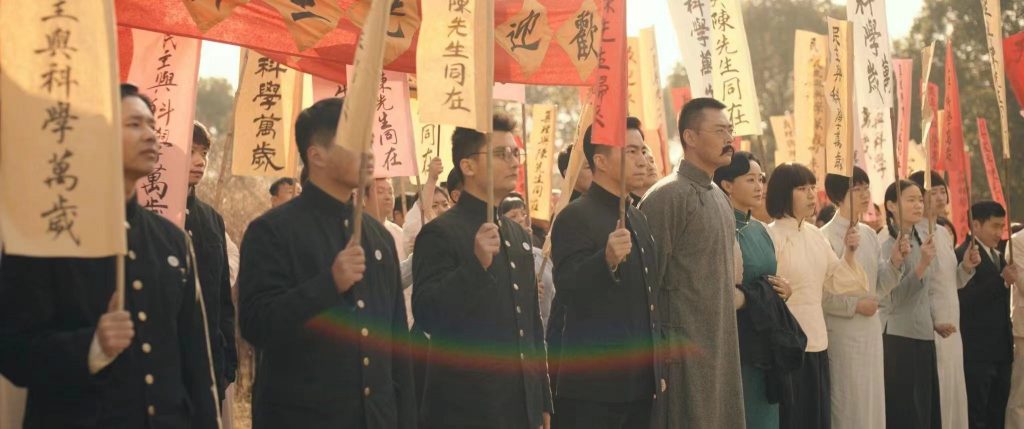 What is your overall opinion on the Angénieux Optimo Prime lenses? How was your experience with it?
The Angénieux Optimo Prime lenses is by far the most stunning full-frame prime lenses I have ever used. After 50 days of shooting, I finally understood why some say this lens is "romantic". It wants to tell a story, to deliver a message, through the delicate interplay of light and shadow. I believe this set of lenses helped me to understand this world in a more nuanced way – in the agility between the bokeh and sharpness that it conveyed, I saw mercy; the same kind of mercy that I hope others would be able to feel in these 24 frames that flicker by so quickly.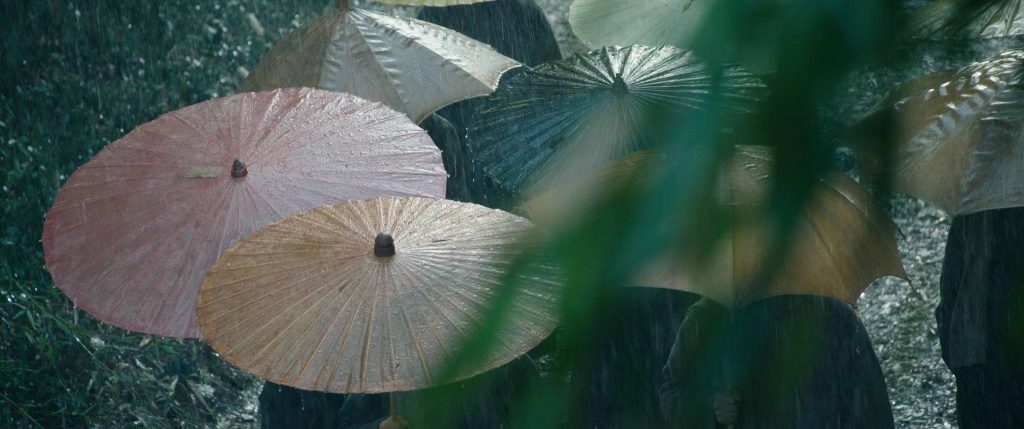 Was there any special lighting design in "Hong Chuan"?
The most crucial lighting reference for this production was Storaro's "Café Society" – ever since I saw it the first time, I have been mesmerised by the way he manipulates the lighting. He can manage to illuminate someone's bottom with 24K warm-tone lighting in broad daylight without making it appear out of place at all; I was very puzzled, but decided to give it a try regardless.
What other equipment did you use in this filming?
We had a total of two Fischers, two Technocrane 37′ and 15′, and a GF8, and it seems that most of them were all at use, but there were only 8 of us in the camera movement grip crew! I would like to once again express my sincere thanks to my camera movement grip crew leader, Zhao Shuangqing – hopefully, our collaboration will continue long into the future!
What is your overall experience of shooting with large format cameras? What are your thoughts on the development trend of the full-frame?
While the full-frame has its own advantages, it also has shortcomings such as motion blur. I think people would view the full-frame more sensibly, seeing it more as a tool and choosing projects most suitable for its features accordingly.
How did you begin your career as a cinematographer?
In college, I majored in film and television production and minored in theatre. In order to apply for a work visa after graduation, in my sophomore year I started shooting for my seniors' projects, thus starting my cinematography journey. However, I hope to return to theatre and literature later on, and switch back to directing.
Is this your first exposure to this kind of epic subject with a strong historical background?
Yes, I am deeply honoured to have this opportunity to shoot a story that is essentially the most important in the history of my own country. I also gained an extremely important and in-depth understanding of the Party from this production because it was primarily from the perspective of Chairman Mao. I am looking forward to seeing this film in theatres very soon.
Can you briefly share your experience in creating images?
Most of the time it's all about going back to the basics.
What are your next plans? What new ventures do you hope to be involved in?
I'm working on a movie that I'll be directing next, and it's time to cash in on the experience I've accumulated over time. I guess this will be a new challenge!
About Arden Tse
Chinese cinematographer Arden Tse studied film at the Loyola Marymount University Film School (Loyola Marymount University), where he represented the school in the famous ASC Heritage Award competition of the American Society of Cinematographers three times. He trained under the well-recognised Hollywood cinematographer Jeff Cronenweth, ASC (DP of "The Social Network", "Fight Club", "The Girl with Dragon Tattoo"), and had participated in various Hollywood movies since 2014.