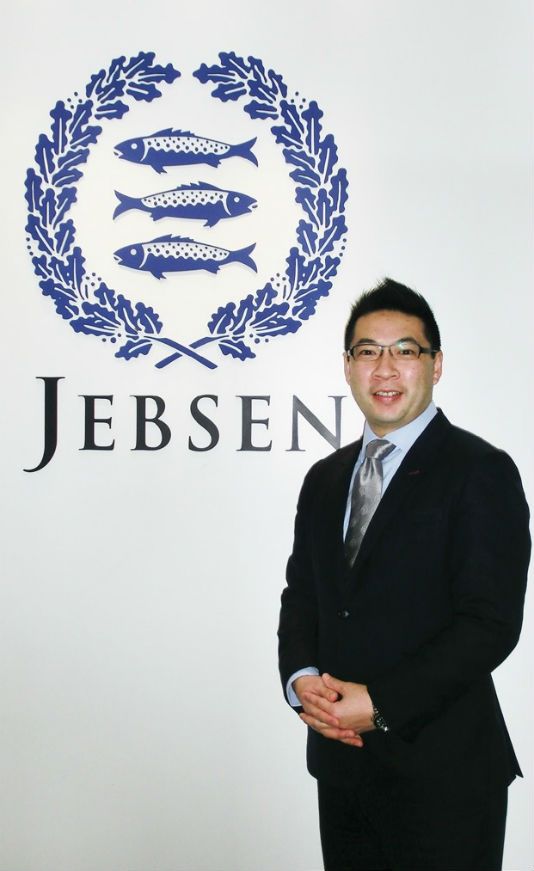 In September 2016, Jebsen Industrial and long-standing principal Thales Angenieux wowed the world when they unveiled the new Angenieux Type EZ Series of optical zoom lenses at IBC 2016. Visitors to the premier annual event for the global cinematic and broadcasting industry, held in Amsterdam, were the first to view the lenses, which offer professional optical quality at an affordable price. Mr Philbert Chin, Jebsen Industrial's Cinematic & Broadcasting Solutions Business Line Leader, shares more.
Tell us about Jebsen Industrial's motivation for co-developing the Angenieux Type EZ Series lenses.
Jebsen Industrial Cinematic & Broadcasting Solutions is well known and well regarded as an industry leader in Greater China. At Jebsen Industrial, we have often discussed developing business models to create value for our customers. Leveraging our existing capabilities and market experiences, the Angenieux Type EZ lens project is an example of how we are taking the first step to change the current business model. We pride ourselves on helping our customers 'Capture Beyond Limits' through our unique multi-brand, multi-channel approach. While we have traditionally focused on the professional segment of the market, such as feature films, we believe that the prosumer segment is underserved.
It is a huge market and it continues to grow, especially now that the lines between professional and prosumer are blurring. There are many independent videographers and cinematographers, for example, who are looking for more cost-effective solutions that allow them to work with different camera brands and formats and travel light with a minimal amount of gear. We shared our market insights with Angenieux and worked with them to create the Type EZ Series lenses to specifically bridge the gap between photography zoom lenses and their highly acclaimed OPTIMO/OPTIMO STYLE family of lenses used in the motion picture industry.
So both the professional and prosumer segments are a focus for Jebsen Industrial?
Yes, that's right. We strive to be a trusted business partner and total solutions provider for both segments. Our multi-brand, multi-channel approach gives us unparalleled flexibility to customise solutions for the specific needs of each customer.
For example, in the market today, many camera makers are introducing exclusive lenses for their product lines and are applying different sensor sizes from S35 to VistaVision/Full Frame. We are bucking the trend by offering future proof lenses that work with all camera brands and systems. The Type EZ lenses feature an exchangeable rear block to cover a wide array of image circle sizes, achieving a similar field of view as S35 and FF/VistaVision with extra gain in T-stop. Our customers can also easily change between PL, Canon EF and Sony E mounts based on their needs. When configured for S35 cameras, the Type EZ lenses, at F1.9/T2, are among the fastest in the industry. They cover an image circle size of up to 30mm diagonal for cameras recording in HDTV/UDTV modes and APS-C format DSLRs. The large format rear group also converts them into F2.8/T3 lenses, covering an image circle to 46mm. Together, the EZ-1 and EZ-2 lenses form a very fast and compact lens kit that covers a wide image range of 15mm to 135mm. It essentially hits four birds with one stone, offering a great balance between quality, size, weight and cost.
At the same time, we intend to strengthen our solutions and services for prosumer customers. As China is regarded as the fastest growing film and TV market, and estimated to surpass Hollywood in terms of box office sales by 2018, it was critical to ensure that the Chinese user feedback was taken into consideration when developing the Type EZ lens. We're glad that the lenses are being well received by the Chinese market. In fact, pre-order sales figures across Asia have exceeded our initial projections by 15% to 20%. This tells us that we are on the right track, so we are not ruling out the possibility of developing other products and expanding the Type EZ Series,.