The Tiffen Company Debuts NATural ND Graduated Filters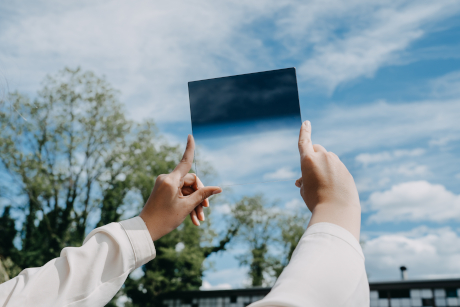 Tiffen Filters, a division of The Tiffen Company, introduces new NATural Graduated ND filters designed to match Tiffen 's line of NATural ND solid filters. Ideal for cinematographers, videographers, and still photographers.
"The NATural ND family now includes graduated filters to compliment the NAT ND solids for complete control of light across the visible and IR spectrum, maintaining total neutrality, resulting in unmatched color fidelity," said Andrew Tiffen , SVP of Marketing, The Tiffen Company. "These glass filters represent a new era of Graduated ND and IRND filtration."
These new NATural ND Graduated Filters use clear WaterWhite glass and Tiffen 's patented ColorCore® technology for maximum color fidelity that will not scratch off or fade over time.
Now more than ever, today's ultra-sensitive digital image sensors make controlling light more critical. Coupled with unwanted color shifts that can happen when using older ND technology (dyed), the Tiffen NATural ND family of filters have been created to ensure neutrality for accurate color rendition.
These NATural ND Graduated Filters are designed to be used when capturing any scenes with a disparity of light between the top half of the frame and the bottom in order to create consistency in the final image.
Available in five strengths, starting at clear and going up to 0.3-1.5 with the option of either soft (SE) or hard (HE) gradation and in sizes 4×5.65 and 6.6×6.6, Tiffen 's NATural Graduated ND filters are scheduled to be available summer 2019.