The Making Of Booze, Broads And Blackjack With Schneider Xenon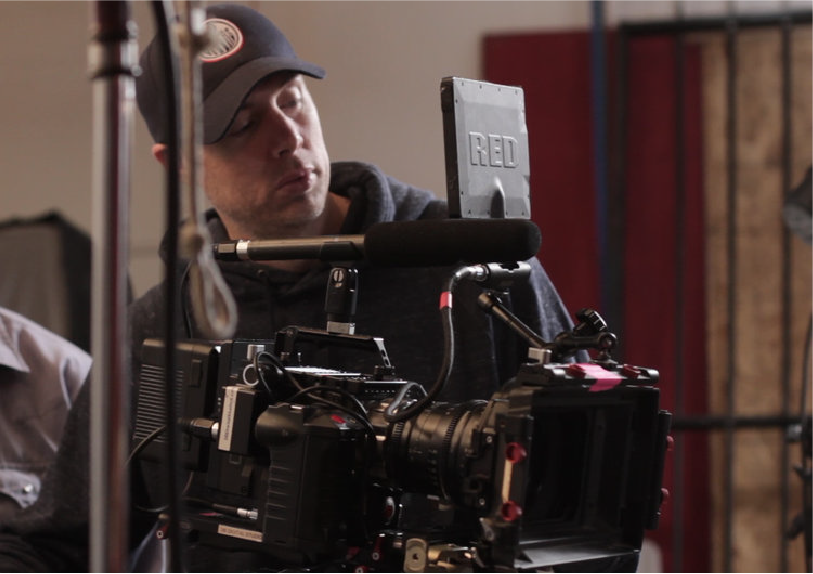 Adam Beck reveals how to capture a dark and colourful mob movie with Schneider-Kreuznach Xenon Full Frame Prime lenses.
Eight years ago, Adam Beck devoted himself to cinematography – and he's been busy ever since. Just this year, he's shot three indie features: Camp Twilight, Killer Rose and Booze, Broads and Blackjack (which is in the final stages of post-production). He also shoots commercials, music videos and documentaries, including capturing dynamic sports action for his favourite ice hockey team, the California-based Bakersfield Condors.


He says: "As a cinematographer, I am very familiar with the Schneider-Kreuznach Xenon FF-Primes. I've shot three indie feature films and a TV pilot for a single camera sitcom with these lenses. Often with shooting indie features, you don't have all the resources you'd like to have on the project. The Xenon primes have been my go-to lens when the budgets are extremely challenging. When dealing with these types of project, the lenses have been helpful in several ways. First and foremost, the quality of imagery the Xenon's achieve is exceptionally good for the price point. When your budget is limited, you have to get the best lenses you can afford. Second, these are professional cinema lenses. They are professional tools designed to withstand the rigours of production. Therefore, the lenses can be counted on to withstand harsh conditions."
Booze, Broads and Blackjack

Beck explains how he used Schneider-Kreuznach lenses when filming the feature film, Booze, Broads and Blackjack. "The Xenon primes performed extremely well. They are standard speed lenses with a T stop of T2.1 for focal lengths 25mm-100mm and T2.4 for the newest addition to the set, the 18mm. This is where the speed of the Xenon primes influenced the scene from Booze," explains Beck.
He describes Booze, Broads and Blackjack as a drama mob movie, explaining: "The story is about a young radio jockey who has a taste for poker and an overbearing uncle who is a mob boss. It was both dark and colourful. There were Las Vegas lights, New York skylines and more. We always added a little edge, like haze, to give it a seedy feel. We used the colours to support the location."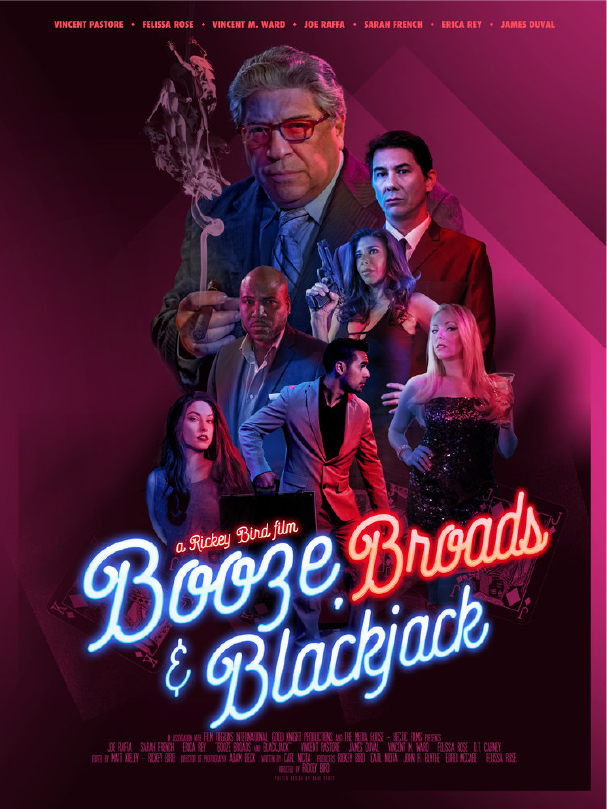 Lighting and lenses
"We couldn't increase the intensity of the casino lights outside the window, which meant the speed of the lens was crucial for capturing the environment of Las Vegas at night. The only lighting we could control was the source we had on our talent, Erica Rey," adds Beck.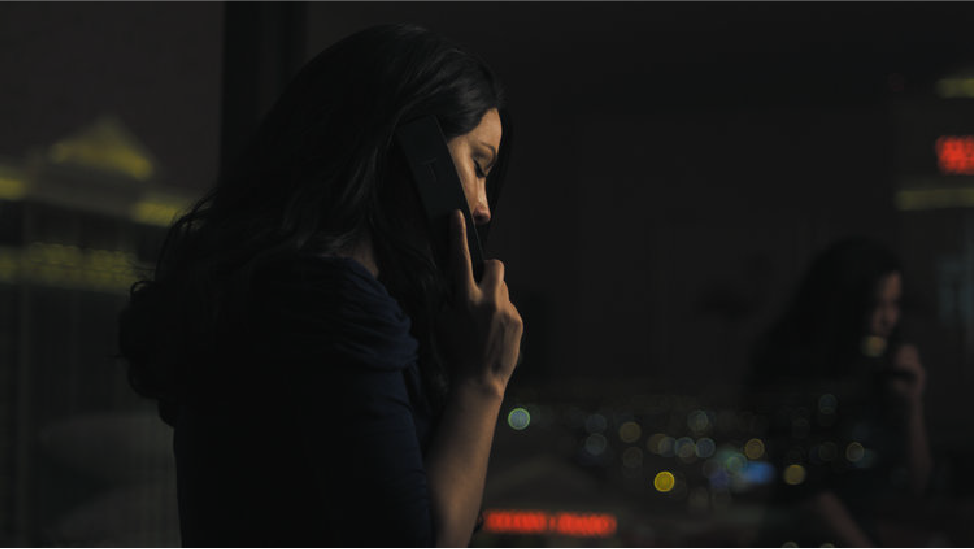 "Las Vegas was the perfect place to use the Xenon prime lenses, because of the bokeh the lenses produce with their 14-blade iris design. The bokeh from the casino lights added a beautiful quality to the images, which is one of the alluring qualities of the city. There is an optical quality to the softness the Xenon lenses capture that I find intriguing. The feathering of the sharpness to softness on this 35mm Xenon shot of Joe Raffa (pictured below) is a great example of how beautiful this set of lenses can be."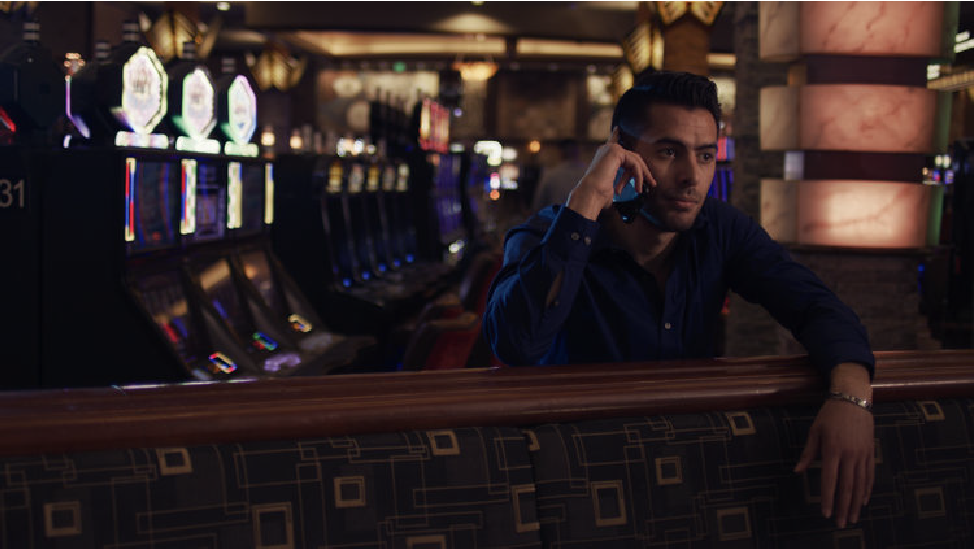 Keeping up appearances
About 90% of Booze, Broads and Blackjackwas shot using the Xenon FF-Primes. Beck says: "A vast majority of that was shot on the 35mm, but we occasionally jumped to the 25mm, 50mm and 75mm – dependent on what was needed. In the below scene with the wonderful Vincent Pastore, I could easily have chosen to use the 35mm and be close to the actors for their coverage, but the director Rickey Bird and I felt we needed to feel the compression of the lens, the added pressure of Uncle Vinny's demands on his nephew Jack King." He adds: "The Xenon's 50mm was the perfect choice to put the audience in the lead character's shoes."
Beck explains other advantages for actors when filming with the Xenon prime lenses. "I firmly believe if the actors are happy with how they look on camera, they give better performances. There are several factors that can affect the appearance of the actors. Your lighting will affect how the actors are seen. Diffusion filters – such as the Radiant Softs from Schneider – can also help their appearance by smoothing out their skin. But the Xenon lenses inherently render skin very nicely, giving me an added advantage in making sure the actors feel comfortable on set in front of the camera."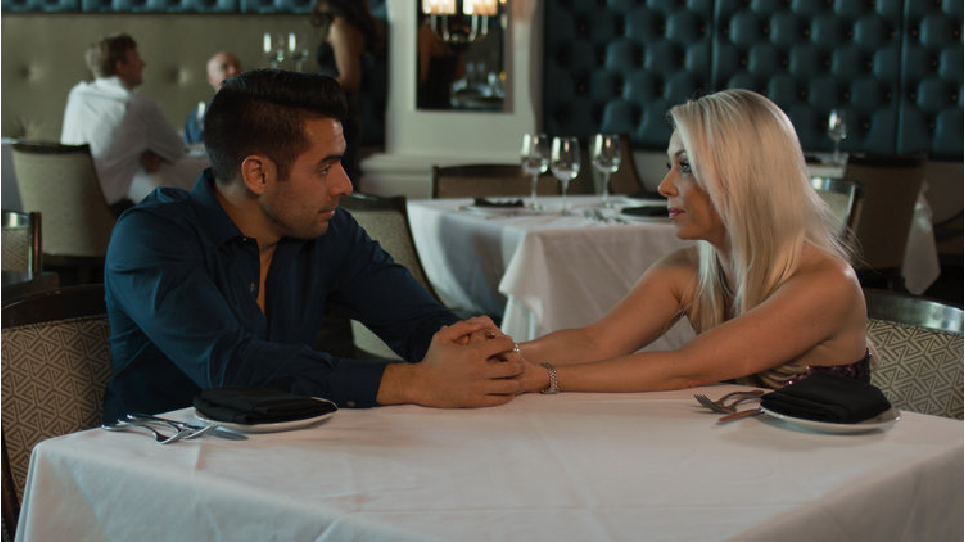 Beck concludes: "With the Xenon lenses, I've had great success in providing quality images that my directors, producers and actors immediately love. They have become one of my secret weapons of choice when crafting images, no matter what the project."
All image credits: Hectic Films