Teambuilding Activites In 2017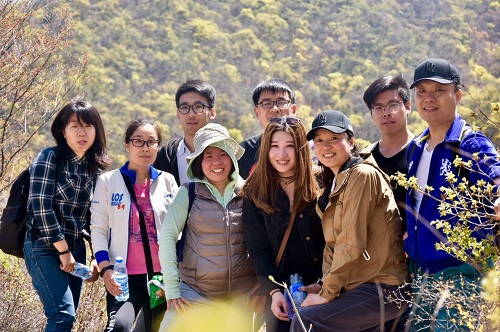 Team building activities are probably one of the most welcomed form of employee benefits. Putting away the stresses of daily work and enjoying leisure activities with the people you work with every day is a great way to deepen relationships and nurture greater cohesiveness.

This year, Jebsen Industrial's Beijing office visited Yudu Mountain. The hidden gem of Beijing offers breathtaking scenery in a tranquil environment. This is where nature lives in its purest form, complete with mountains, rocks, trees, streams, waterfalls, flowers and grass. It was the perfect destination to get away from work, reconnect with nature, and take in the fresh air and quiet beauty of the majestic mountains.
Great place, great people, great times
For their outing, our colleagues in Guangzhou chose to relax at the Grace Spring Hotel in Enping, the home of the hot springs in China. Grace Spring Hotel offers mineral-rich hot spring waters that can reach up to 70℃. A relaxing and refreshing way to soothe the mind, body and soul.

Relaxed and ready to feast! There's nothing like bonding over good food and great conversation.
For their second activity, our Guangzhou colleagues visited MAG United Magic World to discover world-class entertainment technology that gave them interactive multimedia and even exhilarating full sensory experiences.
Our colleagues in Shanghai chose to visit the wildly-popular Shanghai Disneyland. It was an imaginative day filled with adventure and magic! Immersing themselves in a world of fantasy and embracing their inner child, the outing was a wonderful respite from daily life.

The Hong Kong team had a great idea for their annual outing. They organised a Jenga and ice curling competition and had fun working in teams.
We work hard and play hard, and that's how Team Jebsen Industrial progresses together.