Target, Plan, Execute And Improve!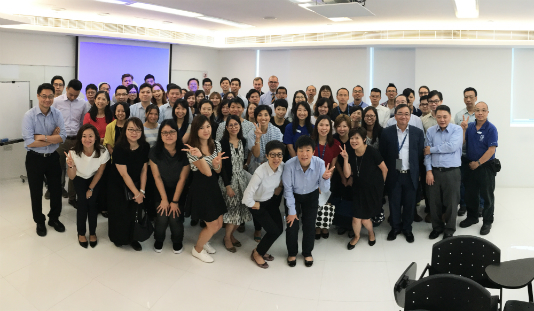 Jebsen Industrial inspires excellence while engaging its people at the second Town Hall Dialogue of the year.
Jebsen Industrial held its second Town Hall Dialogue in the four major cities of Shanghai (30 Aug), Beijing (2 Sep), Hong Kong (5 Sep) and Guangzhou (6 Sep). Anchored on the theme "Set Targets, Plan, Execute and Continue to Improve", the sessions encouraged an open and sincere dialogue between staff and management.
"Every opinion, idea and sharing is valued. It is our combined effort and the 'One Team' contribution that will create our future. Show your engagement and drive. Show your responsibility and commitment to realise change and improvement," urged Mr. Maximilian von Stillfried, Jebsen Industrial Managing Director.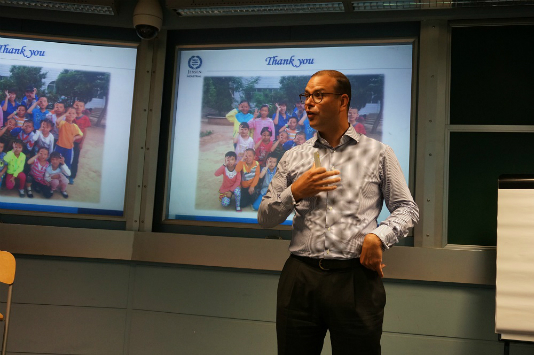 Sharing Success
In addition to gaining insights on the latest business updates and project highlights across the company, a sharing session was also organised for Jebsen Industrial's four sales awards winners to share their stories.
Hearing directly from Tony Pan, Key Account Manager of Automation & Services, Karen Leung, Sales Manager of Building Products, Pearl Wang, Regional Sales Manager of Cinematic & Broadcasting Solutions and Jason Liu, Sales Executive of Specialty Ingredients & Solutions was very inspiring for many staff. It became clear to everyone that all the success stories had a common denominator—planning, understanding and delivering on customer needs.
The Town Hall Dialogue was also a great opportunity for the Quality Management team to share the success of JInnovate, an initiative that invites staff to turn issues into solutions by offering innovative ideas, and encourage more creative thinking among colleagues.
Enabling Conversations
With the Question & Answer session of the Town Hall Dialogue being the most highly anticipated part of the programme, Jebsen Industrial decided to introduce a mobile application for staff to submit their questions anonymously. This was clearly well received! There was a spike in the number of questions but, more importantly, it enabled more straightforward and honest sharing.
"We meet our people and listen to them. Our staff should enter the dialogue with excitement and leave with positive energy as a valued and recognised part in driving our business forward. I am glad to see that everyone's engagement levels were high, and proud of the open and sincere dialogue we had together," said Mr Stillfried.
Jebsen Industrial's Town Hall Dialogue sessions are held on a bi-annual basis with the full support of its management team.