Scenefone Offers Panther Technologies To Boost Filmmaking Standards In China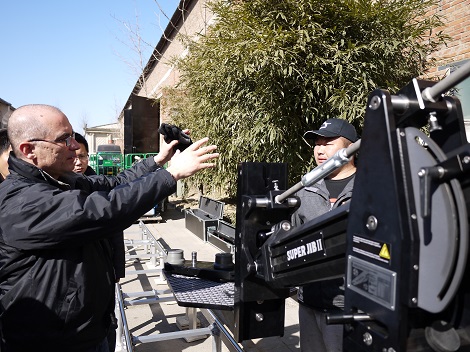 | | |
| --- | --- |
| Industry | Film and broadcast |
| Customer | Scenefone, one of China's largest film equipment rental companies |
| Brand | Panther , the world leader in the development and manufacturing of camera-support equipment such as dollies and cranes |
| Products | Galaxy crane systemClassic Plus dollyU-Bangi sliderAccessories |
| Benefits | Professional camera-support equipment for high-quality film and TV production in ChinaCustomized training from Panther and JCineCast |
The Challenge: Raising Standards in China's Film Industry
China is the world's second-largest filmgoing market. Box-office sales grew 48.7% in 2015, reaching a record US.78 billion (44 billion yuan). At this rate, China will become the largest film market in the world by the end of 2017, overtaking North America, which made a record billion in box-office revenue in 2015.
Home-grown films are behind much of China's impressive growth and the industry is now investing to improve the quality of its output. With equipment accounting for as much as 10% of film and television production budgets, renting gives filmmakers cost-effective access to the latest technologies. The best rental companies not only help filmmakers avoid equipment failure, but also offer training to support them in getting the best from the new technologies.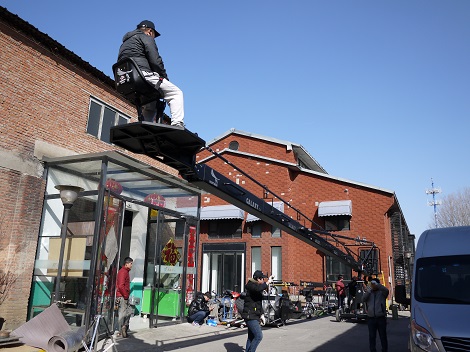 Equipment Rental Leader Sees Gap in the Market
Established in Beijing in 2008, Scenefone is one of China's top film equipment rental companies. It has one of the country's largest and most complete ranges of film equipment, offering professional cameras, lenses and lighting and lifting equipment, along with studio space, experienced personnel and technical consultancy services. Scenefone is currently building a new campus in Beijing and expanding in Shanghai to meet rising demand.
Scenefone supports the production of 60 films and 20 television series each year, along with TV commercials for some of the world's biggest brands and companies. It has contributed to the success of such major blockbusters as Iron Man 3, Beijing Love Story, Design Of Death, Lost in Thailand, Lost in Hong Kong and Outcast.
Scenefone is seeing more big-budget feature films in production in China than ever, along with an increase in high-quality independent films. This is strengthening demand for high-payload cameras and equipment and lightweight digital cameras, all of which require reliable and quality support gear. Camera-support equipment not only helps filmmakers stabilize shots, but also allows them to add or restrict movement to enhance storytelling.
"As China's largest rental house, Scenefone recognised an unmet need for more professional camera-support equipment in China," said Frank Sun, Scenefone Chief Executive Officer. "We turned to JCineCast to help us fill this gap with Panther technologies that help filmmakers be more professional and creative."
JCineCast, a brand under Jebsen Industrial's Cinematic and Broadcasting Solutions Division, has been the trusted technology partner of Scenefone since 2011. It supplies digital cameras, lenses, lampheads and other equipment to Scenefone, and provides training and technical support.
After consultation with JCineCast, Scenefone extended its portfolio at the end of 2015 with Panther products to support the growth of Scenefone. Its customers can access to the proven Galaxy crane system, the market-leading Classic Plus dolly, the U-Bangi slider, and a comprehensive range of Panther accessories. The new equipment is already garnering great interest in the feature films segment in China, as well as for televised sports and music events.
As the global leader in the development and manufacture of camera dollies and cranes, Panther has shaped the feature film industry over the past three decades. In 1990, the Super Panther , the industry's first electromechanical dolly, received a prestigious Scientific and Engineering Award, which is the Academy award for technical achievement. Since 2002, the German firm has also focused on serving the needs of television production with compact cranes and dollies and specially designed tripod and lighting systems. Panther has partnered JCineCast in Greater China since 1991.
" Panther is respected worldwide for its design innovation and high-quality manufacturing. Its equipment is strong and reliable, with a high payload compared to comparable systems from other manufacturers. Plus, Panther offers exceptional functionality and versatility across a really good range of products," said Mr. Sun. "Scenefone is unique in bringing this advanced technology to filmmakers in China with the expertise to help them use the Panther products most effectively."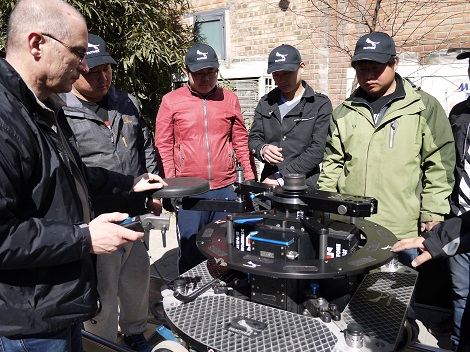 Advanced Solutions to Enhance Film Production
In introducing the new Panther equipment to its customer base, Scenefone has had to overcome two main issues. Many film crews are used to working around problems and building DIY camera rigs with whatever is to hand. They may need to be convinced that using a professional dolly, crane or camera accessory is better than their current way of working. In addition, many rental houses in China only offer second-hand Panther products that have not been officially refurbished and thus fall short of quality standards. In contrast, all Panther factory-refurbished and new products are made in Germany to the very highest specifications.
JCineCast is helping Scenefone overcome these perception challenges by providing expert training to empower Scenefone's team to demonstrate the equipment to customers.
"The deal with Scenefone was the largest purchase of Panther equipment in China in 2015," said Philbert Chin, General Manager of Cinematic and Broadcasting Solutions, Jebsen Industrial. "But what makes this so significant is that it signals that Scenefone is helping to change the way that filmmakers and TV producers in China approach their craft."
Customised Training to Change Industry Perspectives
JCineCast organised a comprehensive two-day workshop for Scenefone in early 2016. It invited Eric Suchetet, Service Manger from Panther in Germany, to lead the training session. He customised the workshop for Scenefone, focusing on assembling and operating the products and highlighting their safety features. The workshop provided an in-depth exploration of several pieces of equipment, including the Galaxy crane, Classic Plus dolly, Super Jib, Vario Jib and U-Bangi slider.
For example, Mr. Suchetet guided Scenefone staff in the proper setup of the Galaxy crane during the workshop. The team loaded a remote head, camera and zoom lens onto the crane to test the payload. They also explored the crane's safety features, with one of the JCineCast team volunteering to be lifted more than 10 meters into the air to demonstrate her confidence in the equipment.
Mr. Suchetet also covered the proper maintenance of the Panther products, emphasizing their stability and safety. He explained that many of those who purchased the Galaxy crane when it was first introduced have already had more than 15 years of heavy use of the product, with many more years of constant service anticipated.
"The training session was of great value to the team. It gave us a real insight into the products that we can share with end-users," said Mr. Sun. "Since the training, we have held several Galaxy demonstrations with customers, earning a very positive response and immediate bookings."
"The quality and performance of the Panther products is best appreciated through a demonstration," Mr. Chin added. "JCineCast is committed to helping rental companies and filmmakers in China experience the unique features of this equipment. We are also pleased to be able to gather feedback from customers in China to help Panther refine its technologies and develop new products in the future."
After 25 years of close cooperation, Jebsen Industrial and Panther remain committed to helping China's film and broadcast industry improve standards and take advantage of new opportunities at home and abroad.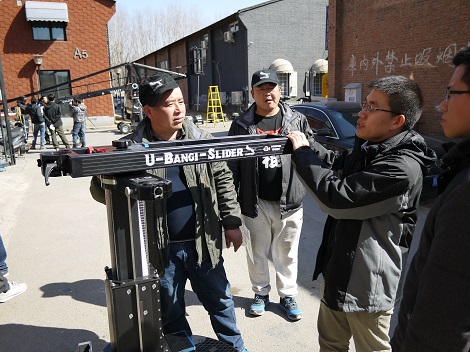 About JCineCast
JCineCast is a brand under the Cinematic & Broadcasting Solutions division of Jebsen Industrial Technology Co. Ltd. It provides advanced and professional technology and solutions to the film and broadcast industry in Greater China and Asia. Serving both professional and prosumer filmmakers, its solutions cover the end-to-end workflow and include production and post-production technologies such as the latest cameras, lenses, accessories and applications, as well as professional and certified technical services.
For more information, please contact www.jcinecast.jebsenconsumer.com or www.jcinecast.com.
About Panther