Rental House Shanghai 7080 Gears Up with MRMC Bolt X
Does creativity drive technology, or does technology drive creativity? In film, TV & media production, it can often be both.
With the continuous development of content acquisition technology, there is now a growing interest in motion control equipment in China. Rental houses, like Shanghai 7080 Cultural Development Co. Ltd, are increasingly deploying motion control camera systems to help their clients, many of them are leading filmmakers, to capture shots that would be impossible by hand or any other traditional method.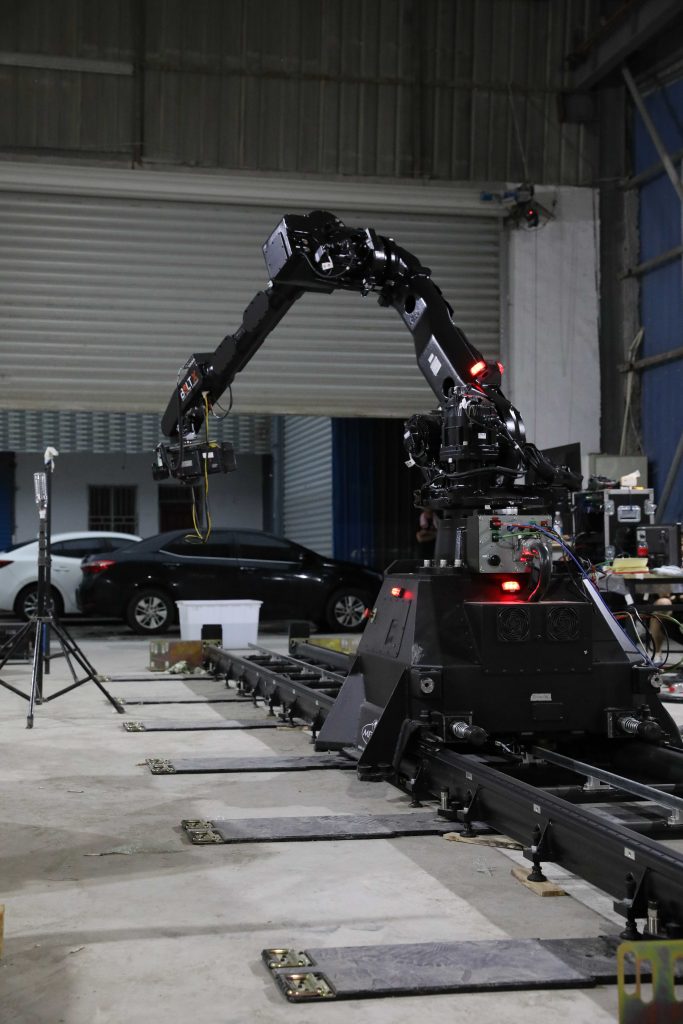 "We were the first company to provide high-speed camera rental services in China," said Shanghai 7080 General Manager, Mr Li Hai-kun. "Initially, our high-speed filming equipment could only be used in fixed positions due to technical limitations. The arrival of MRMC Bolt X gave wings to our Phantom high-speed cameras, enabling multiple angles and large-scale movements, producing cinematic quality content with strong visual impact."
Created by Mark Roberts Motion Control (MRMC), the Bolt X is a high-speed robotic camera rig built to capture fast action with an arm of razor-sharp precision, empowering filmmakers and content creators with new perspectives and capabilities—whether in shooting commercials, feature films, television shows, or high-end tabletop work.
"We recognise MRMC's decades of professional experience in motion control robotics for the film and entertainment industry. The main appeal of MRMC equipment is its stability and high accuracy. With an extremely low failure rate and unmatched precision every time, the Bolt X offers a suite of features indispensable to compositing advanced visual effects and realising other creative possibilities," said Li.
"This, coupled with the brand's long history and commendable reputation, gives our clients the confidence to continue relying on our team's technical support," he added.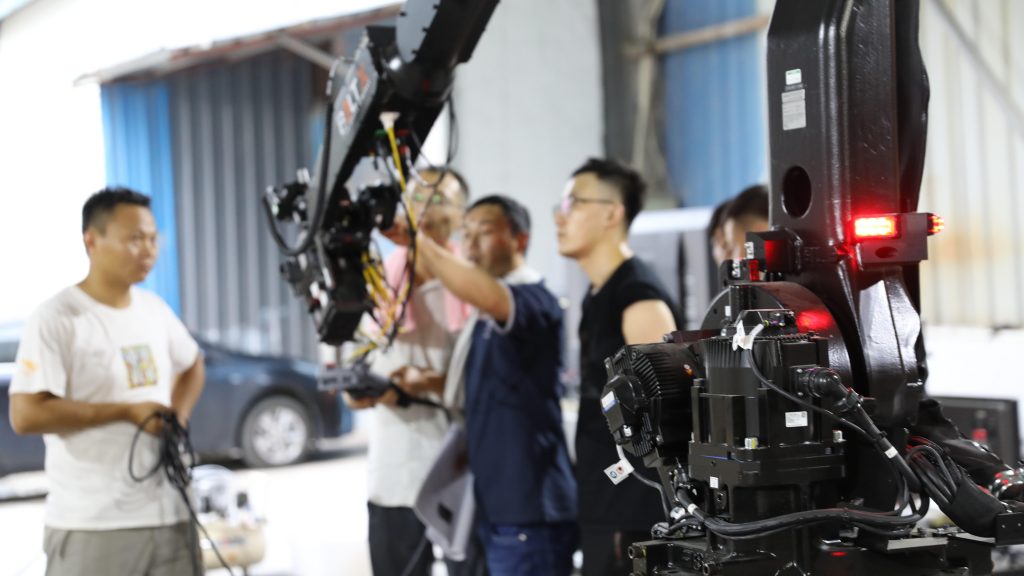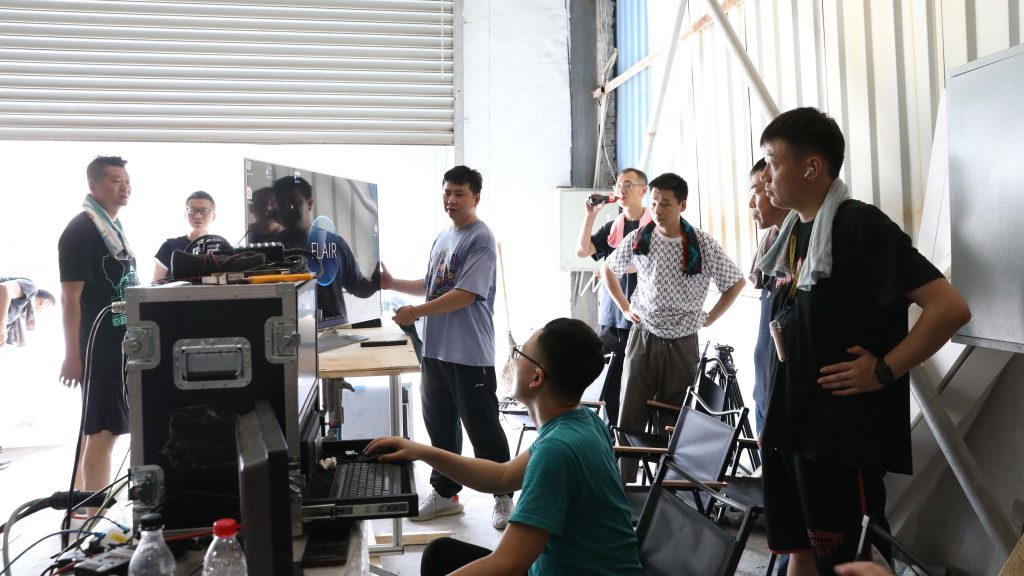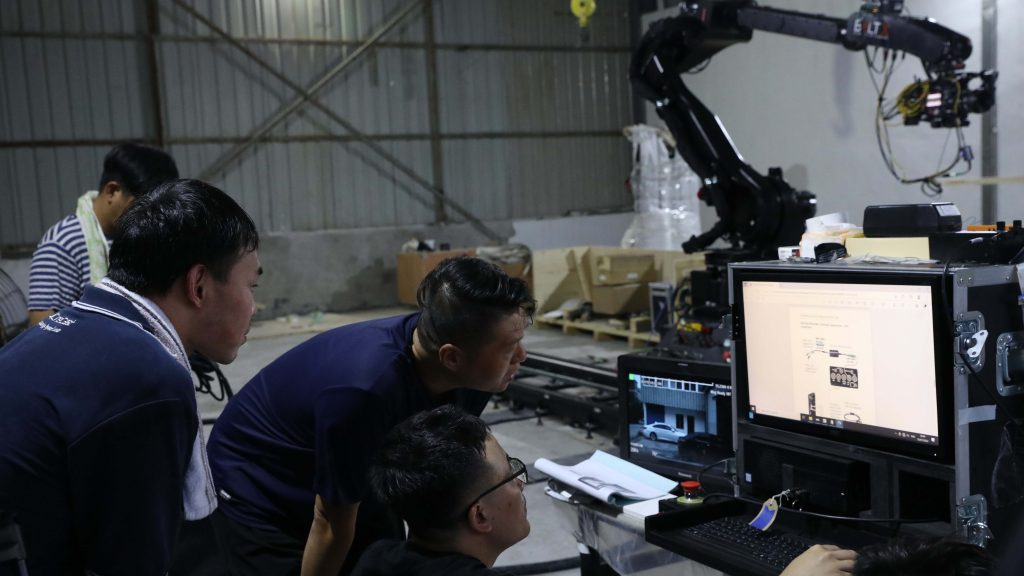 Shanghai 7080 had to overcome several challenges, one of which was the delay of the delivery of Bolt X due to the different situations around the globe.
"It took months from the time we ordered the Bolt X for it to be delivered. The Russia-Ukraine war caused delays to the shipment, and the package ended up making a detour from Europe through Belarus before finally reaching China. Once it reached China, its destination had to change multiple times due to the pandemic outbreak in Beijing and Shanghai. We finally took the delivery in Hangzhou," Li said.
Li and his team expressed gratitude to the JCineCast team for their staunch support throughout the delivery and installation process.
"The JCineCast team was not only professional, the team was also fully dedicated and enthusiastic in supporting us during the delivery and installation," Li said.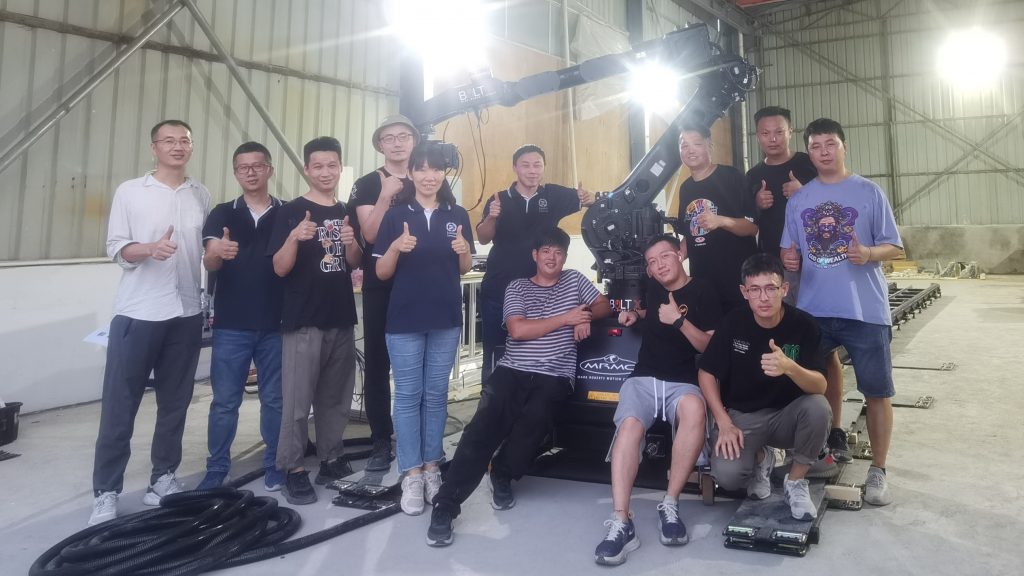 Although Motion Control Cinebots have yet to reach the mainstream in China, Shanghai 7080 aims to make it more accessible, believing in the huge potential of the market. The company is planning to purchase more MRMC equipment in future, leveraging its network advantage to gradually propagate the use of MoCo equipment in China.
About the Company
Shanghai 7080 Culture Development Co., Ltd. is a rental company specialising in providing special film and television equipment. In its early days, it offered high-speed camera rental for Phantom high-speed cameras from the US. After more than ten years of providing creative solutions for leading brands, it has established branches in Beijing, Shanghai, and Guangzhou and employs a professional technical team.
The company has participated in the shooting of various domestic films and commercials, including "The Grandmaster," "Wu Xia/Dragon," "Police Story 3," "Beijing Love Story," "My War," "Ever Since We Love" the "Tiny Times" series, "Pegasus," "Hello Mr Billionaire," "Never Say Die," "Onmyoji," "Mozart from Space," "Animal World," "Looking Up," and hundreds of other films. At the same time, Shanghai 7080 also participated in the shooting of thousands of commercials for several fast-moving consumer goods companies, cosmetic brands, fast food restaurants such as KFC and Pizza Hut, and automotive brands like Audi, Mercedes-Benz, and BMW.