Panther S-type Dolly: Making The Impossible Possible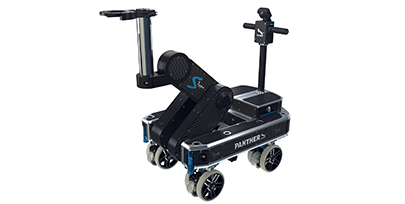 Filming some of cinema's iconic scenes would not have been possible without the camera dolly. Our partner  Panther has released its newest addition to the line of dolly – S-Type. It combines the best of the scissors arm and center-column dolly concepts to create one that is superior in every way.
Setting the Standard for Innovation
Unlike other dollies that utilize a hydraulic drive unit, the S-Type is powered by an electro-mechanical drive system, the first of its kind. This solves many problems with hydraulics systems, such as, dripping oil, limited functions, and pumps.
Plus, it features a detachable scissors-arm with the patented full-range features, making it the ideal platform for smooth tracking shots. Under the full length of the scissors-arm, now cinematographers can go high up or down low up to 73 cm without using any additional high-low rig.
The S-Type is designed to be as compact and lightweight as possible with innovations like slide-in batteries that can be pushed simply into the side of the dolly. The battery is also easy to handle and transport with its carrying handle.
Controlling the S-Type is effortless with its new wireless handset. Now you can adjust the dolly's height and speed, check its battery level, and more with the touch of a button. It is 100% waterproof up to 0.5 m / 20″ so cinematographers can get the shot that they want, rain or shine.
That is not all. The S-Type boasts a long list of other features that are sure to inspire the filmmakers of today and tomorrow.
To find out more about the Panther S-Type dolly, please contact the Cinematic & Broadcast Solutions team of Jebsen Industrial Distribution & Service at indenquiry@jebsen.com.