Owner-Operator Zhang Qifeng Goes Full-frame with Angénieux EZ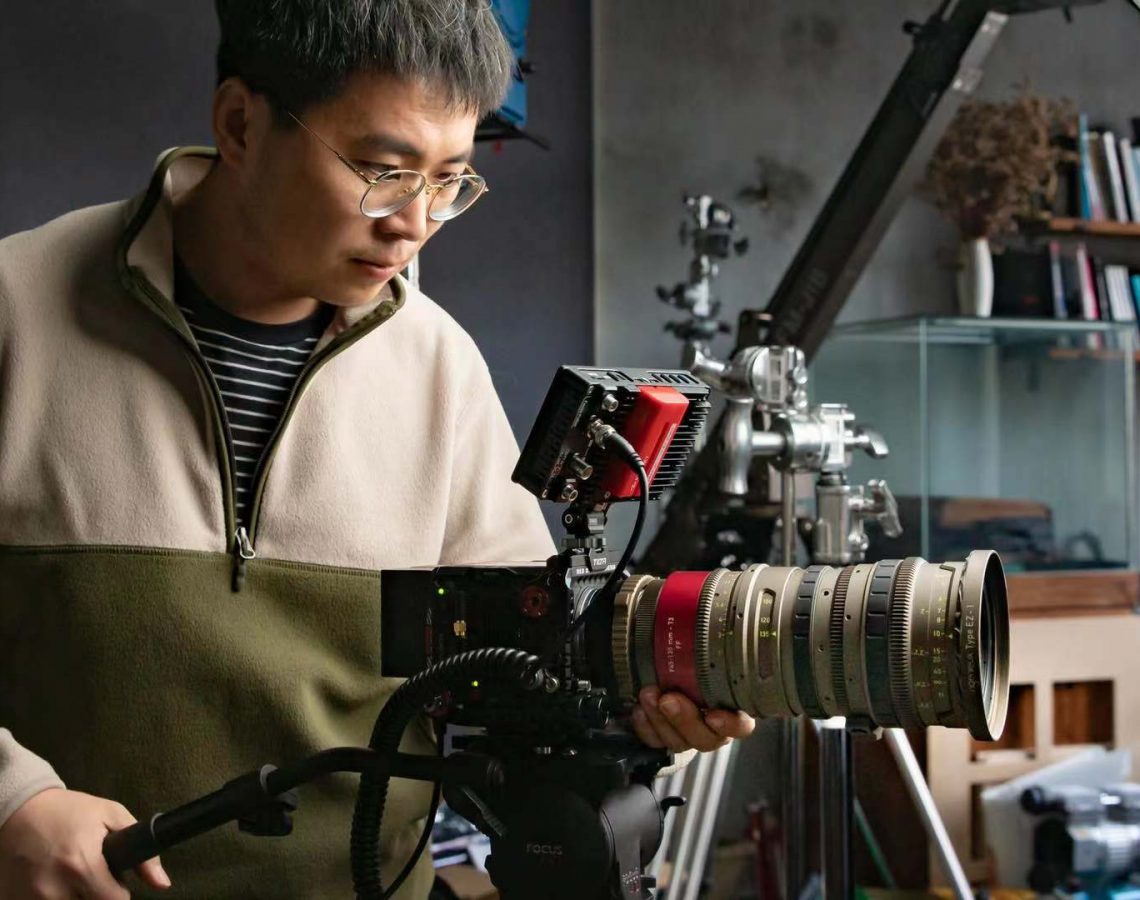 As part of our Angénieux EZ series, we interviewed Zhang Qifeng from Dalian China, a film and television practitioner who has been in the industry for close to two decades. Zhang tells us what made him choosing EZs as his work horse lenses on various projects.

Can you tell us about your experience and your main film genre?
Zhang Qifeng: I have been in the video production industry for 18 years. I previously worked in the traditional media field. I have taken on roles like cinematographer, director, and producer. After that, I started my own business and established Je Mutian (Dalian) Culture Media Co., Ltd. The company covers the planning, production, and distribution of video content such as promotional films, TV commercials, feature and short films.
Our signature projects include the "Light of Dalian", which is a promotional video for the city of Dalian, as well as promotional videos for the 2020 China Digital Fair and China Resources Land Project. We are also known for our TV commercials for brands like China Resources residential building project, Sun Asia Ocean World, Fiji Beer, Alpine Drinking Water and others.
Apart from being a video producer, I'm an image enthusiast as well. My love for pictures has taken me from the 135mm film to 8×10 large format cameras, and I have used digital cameras starting from Canon's EOS 10D.

What are your thoughts on Angénieux EZ?
Earlier on in 2017, when the Angénieux EZ series was first launched, I bought two full-frame/VistaVision EZ lenses. Now, it seems that my purchase decision was right. Because the entire series of Angénieux EZ lenses can be used with PL, EF, and E mounts, just having these two lenses can meet most of my filming needs with my current equipment.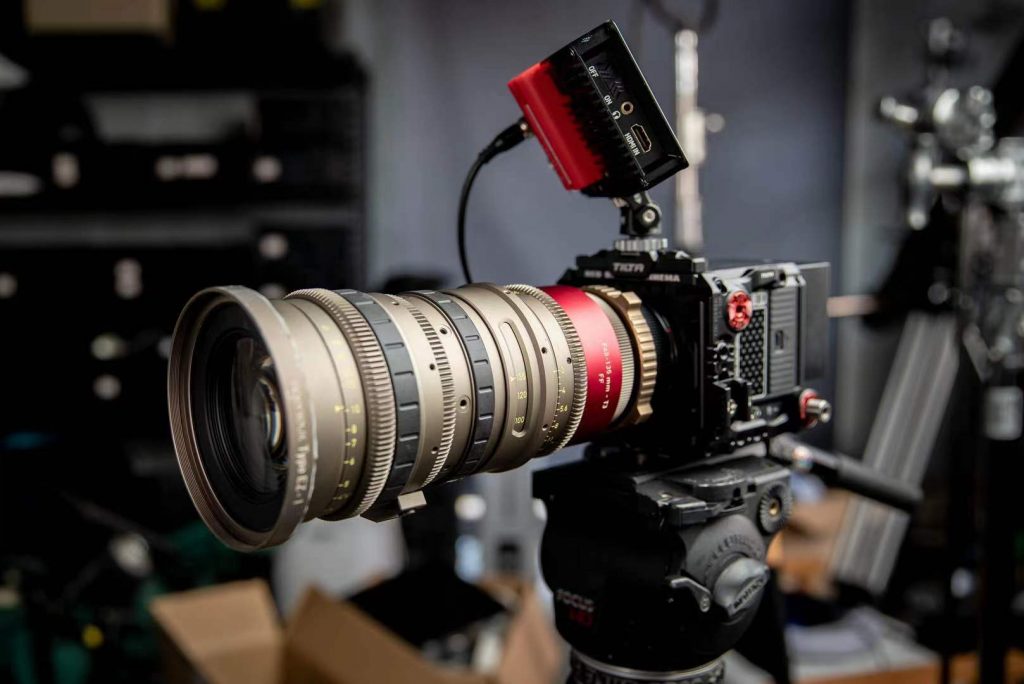 The first thing I would say about the Angénieux EZ is its high sharpness. The 8K sensor produces a rich image. At 30-90mm, it even outperforms many prime lenses.
The second is its colour performance. It is soft and gentle without any obvious colour inclinations. Its anti-glare is also superb, so much so that it can be difficult to capture backlit scenes without calibrating the intensity and angle of our lighting.
The third is its appearance and craftsmanship. I don't need to say much about this; anyone who has had the chance to experience the lenses would know what I mean. I won't go into detail about its aperture and low dispersion either. Basically, if you're in the market for zoom lenses, you can't go wrong with Angénieux.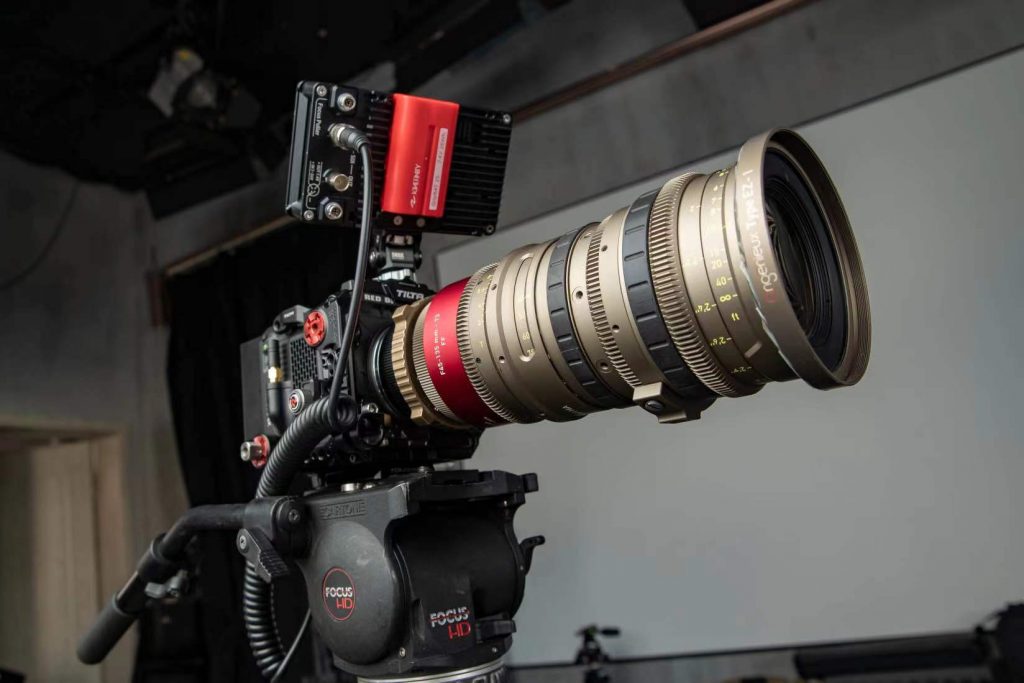 What are your views on the current generation of cinematic equipment?

Last year was a big year for cinematic equipment. Many brands were showcasing new models with higher resolution, better low-light capabilities, and stronger technology upgrades. As an industry practitioner, this gives us more choices and more powerful tools for our content creation. 
I think brands will continue focusing on upgrading their equipment and technology but I don't think this will lower the barriers to entry into professional cinematography. Just like how not all motion pictures can be called movies, there will be people who can produce an excellent piece using DSLR, while others can make a mess of things even with a professional camera. It's really about understanding your own needs and making the best use of the equipment at hand. We should embrace the technology but not be held hostage by it.
We look forward to more wonderful works from Zhang in the future.
Special thanks to Beijing Redfilm Digital Technology Co., Ltd.
Photo courtesy of Je Mutian (Dalian) Culture Media Co., Ltd