Optimo Zoom Lenses For Roger Waters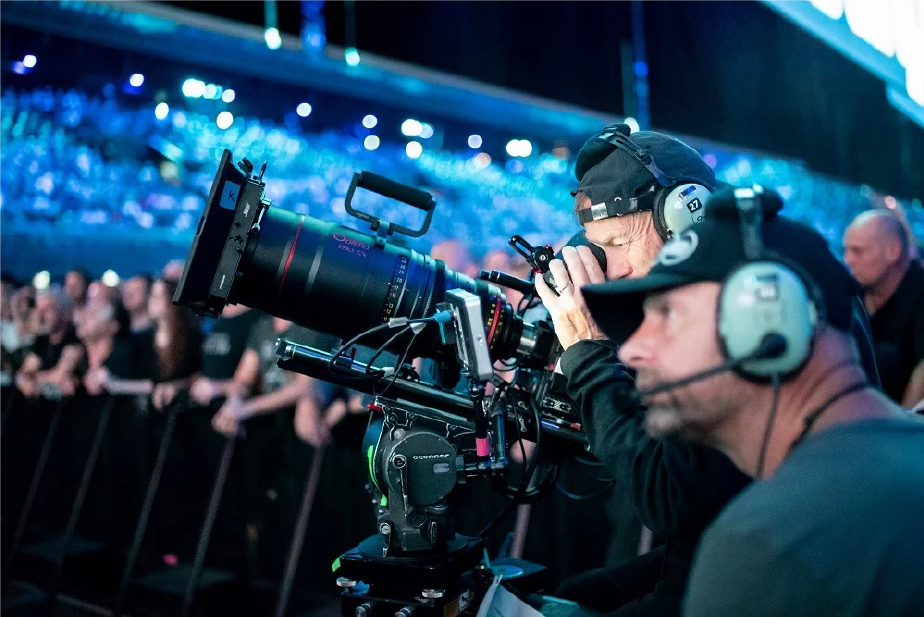 In cinemas worldwide from October 2 to 6, 2019 "Roger Waters Us + Them", a film by Sean Evans and Roger Waters – concert visuals and live actions production by Grasshopper Films. Roger Waters is an English rock musician, singer-songwriter, and composer. He is best known as the bass player, co-lead vocalist, lyricist and the principal songwriter in the rock band Pink Floyd.
Cinematographer Brett Turnbull photographed Roger Waters' concert in Amsterdam at the Ziggodrome during the "Us and Them" tour on June 19, 2018, as well as all the other scenes of the film. Brett Turnbull has an incredible experience in filmmaking : music videos, drama, documentaries, but also multicamera live events, mainly concerts: Beyoncé, The Rolling Stones, Madonna, Coldplay, U2, Bruno Mars, Taylor Swift, Paul Mc Cartney, Iggy Pop, The Who, Rihanna, Ed Sheeran, Justin Timberlake, Adele, Peter Gabriel, David Gilmour, Radiohead, Nick Cave, The White Stripes, One Direction, Queen , Pet Shop Boys, Kings of Leon, Bjork, Noel Gallagher, Shakira, Kylie Minogue, Tom Petty…
Angenieux zoom lenses have always been "a staple choice" for his work all along his career.
We had the privilege to get his feedback on Roger Waters' concert shooting.
"Overall technical requirements for live event productions vary greatly for this kind of work. Typically we'll be shooting with anywhere between 6 to 24 cameras, depending on the scale & ambition of the show. Combining a variety of grip solutions, from traditional cranes & dollies, to specialist robotic & aerial systems. One constant factor is always the need for versatile, fast, high quality zoom lenses. Filming any live event with a paying audience, the director and cinematographer do not have the freedom to put cameras wherever they want, or move them at will during the performance. So every camera position needs to offer a variety of shot sizes, often in low light."
A NEW "FILMIC" LOOK FOR LIVE EVENTS
In recent years the introduction of digital cinema cameras with S35mm sensors has been changing the culture of how live events are filmed. For some years HD TV cameras (with 2/3" sensors) were very dominant, as the relatively high cost of stock & processing pushed S16mm or 35mm film out of this market. The new digital revolution is allowing cinematographers to once again capture live events in a more cinematic way. Cameras like Arri Alexa, Sony F55/F65 & Red Weapon are way better equipped to handle the extremes of theatrical lighting than TV cameras, as they offer much greater latitude of exposure, and can also tolerate extreme colour saturation (very common in the way live music is lit) . The clarity and beauty of the images produced by superior glass, combined with shallower depth-of-field from using larger sensors, gives cinematographers the opportunity to capture the scale and drama of live events in a more "filmic" way.
During the concert of Roger Waters, we had the great opportunity to try out the newest Optimo Ultra 12x. We decided to shoot with a combination of Red 8K Weapon cameras, both Helium S35 and Monstro Vistavision/full-frame sensor types. For the S35 sensors, the default lens choice for key positions on technocrane, panther dolly and tripods were 28-340mm or 19.5-94mm zooms, as they very comfortably cover the slightly oversize sensor of the Red Helium. As with all Optimos, they're fast, and hold exposure well over the full zoom range (compared to some other lenses commonly used for multicam shooting, which lose a full stop or more at the telephoto end of the zoom). Optimos also have beautiful organic flare and bokeh, compared to some newer lenses with a more clinical look.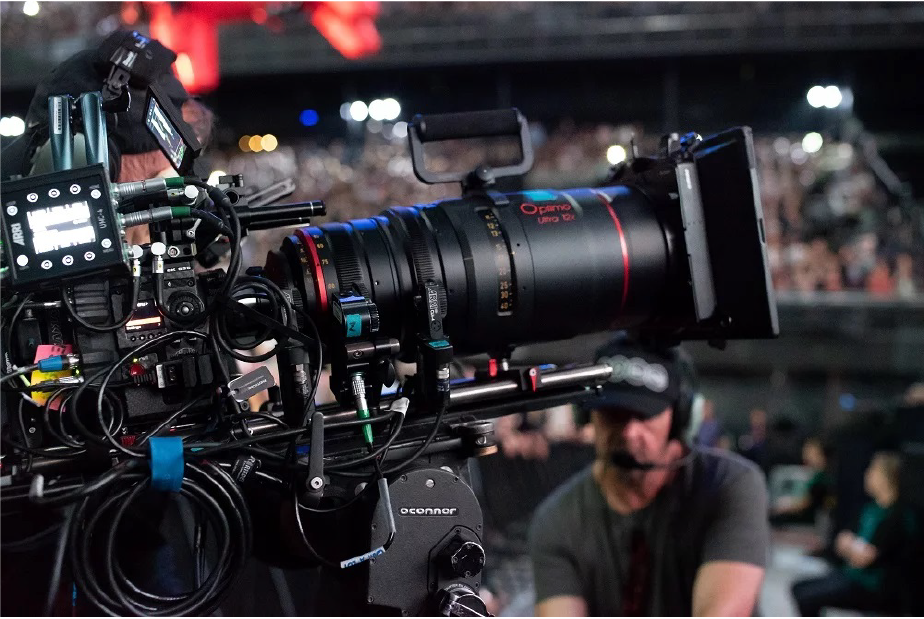 THE BEST TEAM AND TECHNOLOGY FOR THE BEST OF MUSIC
Ideally I would have loved to try out the Optimo Ultra Vistavision zoom, on a Red 8K Monstro (which I feel is a superior sensor to the Helium). But as that lens was not yet available, I was still very happy with the Ultra35 version for our shoot. To be honest, with twenty cameras to prepare and manage, we didn't have much time to do exhaustive technical testing. I felt confident enough in the new lens to allocate it one of the most key positions in our plot, a Panther dolly in the pit, which offered the most heroic angles for main vocal and lead guitar coverage of Roger and the band. I also put my most trusted crew on that camera – veteran operator John Simmons, my main focus puller for the last two decades Oleg Poupko, and one of my favourite grips of all time, Johnny Donne. Putting this beautiful lens in their hands gave us some great results, they absolutely killed it and their footage will be on screen much of the time in the finished film.
One of the most important cameras for this show was the aerial 2D-tracking camera system (RTS Ropeclimber rig), tasked with capturing the epic scale of the "Battersea" set. This gigantic automated piece of scenery hangs over the audience for a large part of the show, cutting the Ziggodome arena in two. The Angénieux Type EZ 22-60mm was a perfect choice for this – lightweight enough to use on an aerial rig, fast enough to capture the video footage front-projected onto the Battersea set's walls & chimneys, and optically capable of capturing the full geometry of the architecture without distracting distortion or aberrations." Brett Turnbull.