Natural™ Nd: A New Era In Neutral Density Filtration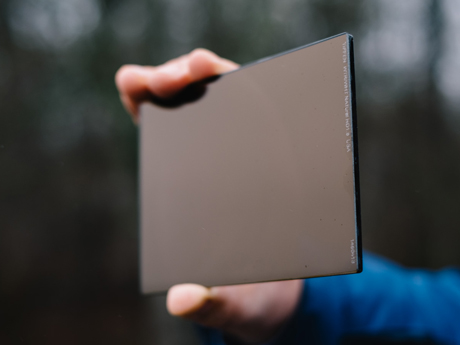 Filter is an indispensable equipment for every cinematographer. The Tiffen Company, which has been producing photographic filters and lenses for the film and broadcast industry for 65 years, is lauded among film and photography experts for the superior quality of its products and has attracted a solid fan base among professional cinematographers in the US. Its popularity has now spread to China, where Tiffen products are quickly gaining traction among cinematographers and filmmakers.
As a tribute to the groundbreaking achievements made by Tiffen founder Nat Tiffen , on 7 September 2017, The Tiffen Company introduced a line of NATuralTM Neutral Density premium glass filters, poised to be a game changer for neutral density filtration.
Key features of NATuralTM ND
1. Unsurpassed neutrality across the visual and IR spectrum
The high-end glass filter maintains unparalleled neutrality across the visual and IR spectrum, resulting in true color fidelity and stunning image quality.
Before using NATuralTM ND
After using NATuralTM ND
2. Complete control of light for the perfect exposure
From the transmission curves of seven natural density filters with different levels of density, one can see that the NATuralTM ND filter allows complete control of light to achieve a perfect exposure, as well as superior performance in the visual and IR spectrum. These technological leaps forward represent breakthroughs in ND and IRND filtering and make making NATuralTM ND filters an ideal choice for cinematic and photographic production.
3. Tiffen 's ColorCore® Process
Tiffen filters are produced the proprietary ColorCoreTM technology, which allows for high precision control over the color and density of individual Tiffen filters. A set of Tiffen filters of the same model will produce the same exact effect on the same piece white paper, a result that is inimitable by other products. This may be the main reason Hollywood's top movie studios choose Tiffin filters for their multi-million-dollar film productions.
The ColorCore® Enhanced Filtration process gives the NATuralTM ND filter unrivaled durability, with enhanced filtration between the two pieces of glass that ensures the integrity of the filter.
4. No fading under harsh lighting conditions
The NATuralTM ND filter enables superior image quality, guaranteeing that the effect will not scratch off even when exposed to harsh lighting.
5. Authentic skin tones without affecting the color of the image
Using the NATuralTM ND filter helps maintain authentic skin tones without washing out the image, contributing to a high-quality picture.
6. 10-year Warranty
The NATuralTM ND filter is backed by a 10-year warranty which reflects Tiffen 's confidence in the quality of its products and its service promise. This is yet another unique Tiffen benefit unmatched by competitors.
For discerning cinematographers, the quality of a filter is just as important as the quality of a lens. Tiffen 's NATuralTM ND will not disappoint as an ideal companion to your first-class camera and lens products.
To learn more about the filters from Tiffen , please contact the Cinematic & Broadcast Solutions team of Jebsen Industrial Distribution & Service at indenquiry@jebsen.com.