MRMC's Largest Motion Control Rig Makes its Asian Debut with 'The Wandering Earth 2'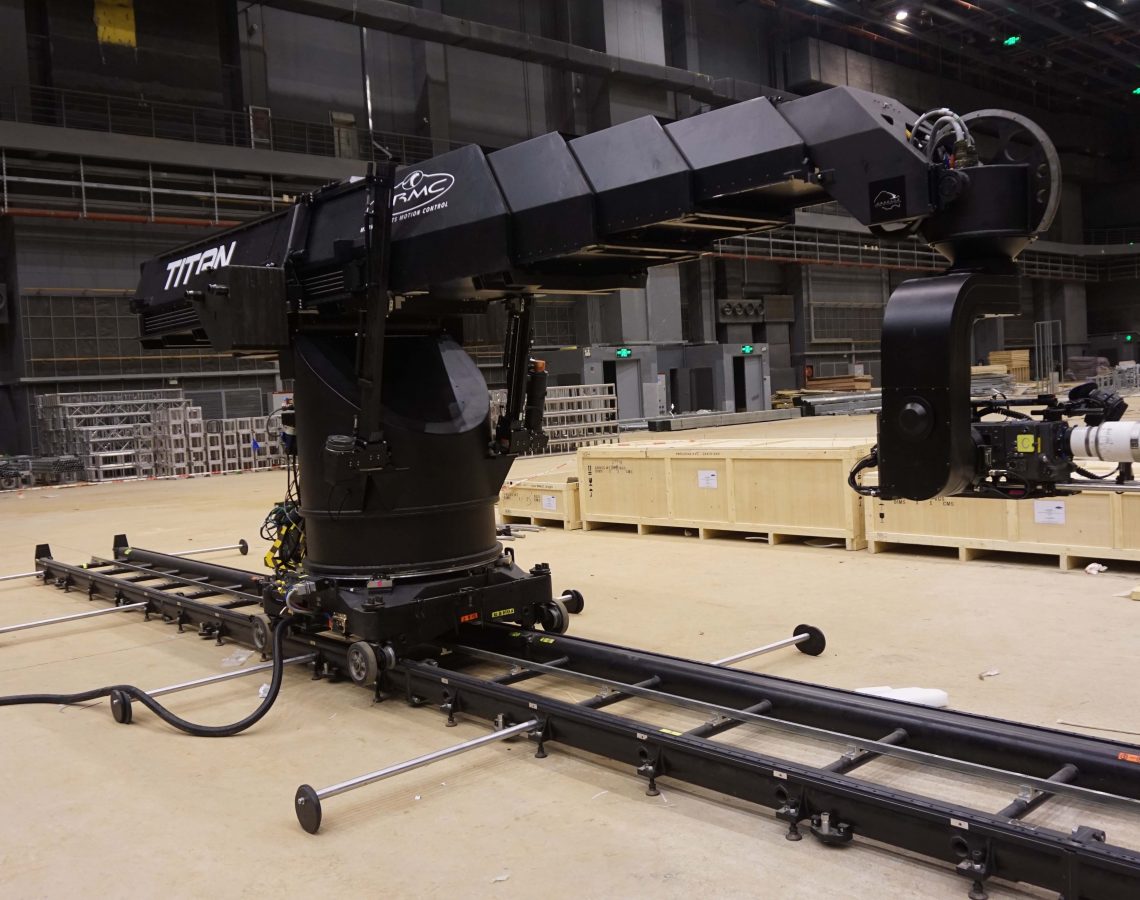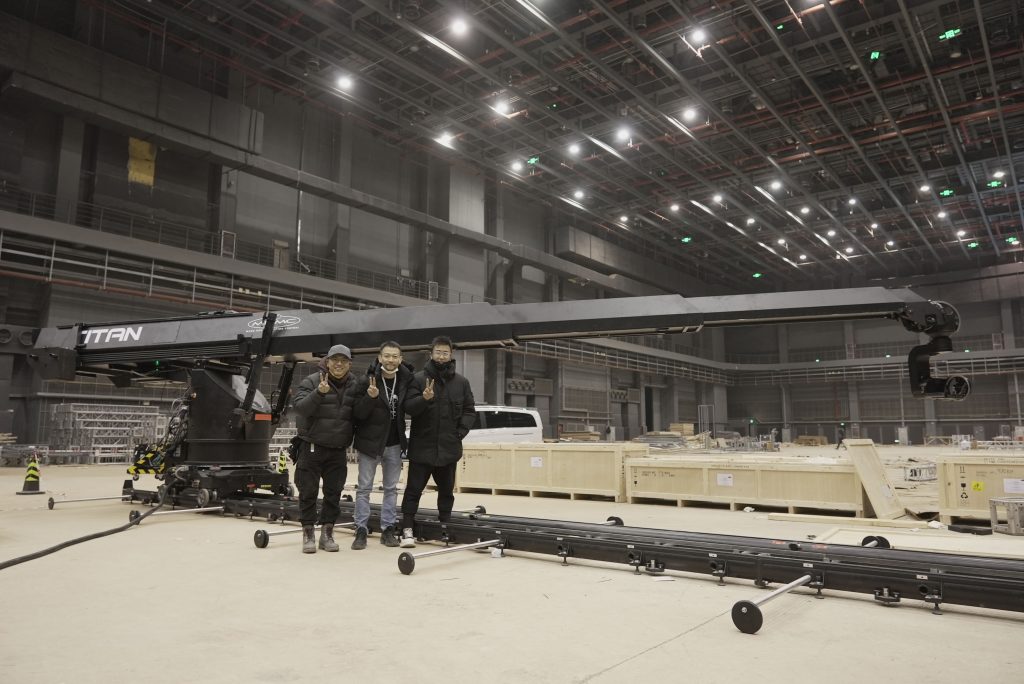 Beijing-based Michael Liu Studio has accepted delivery of Asia's first Titan Motion Control Rig by Mark Roberts Motion Control (MRMC) through Jebsen Consumer Products' JCineCast team.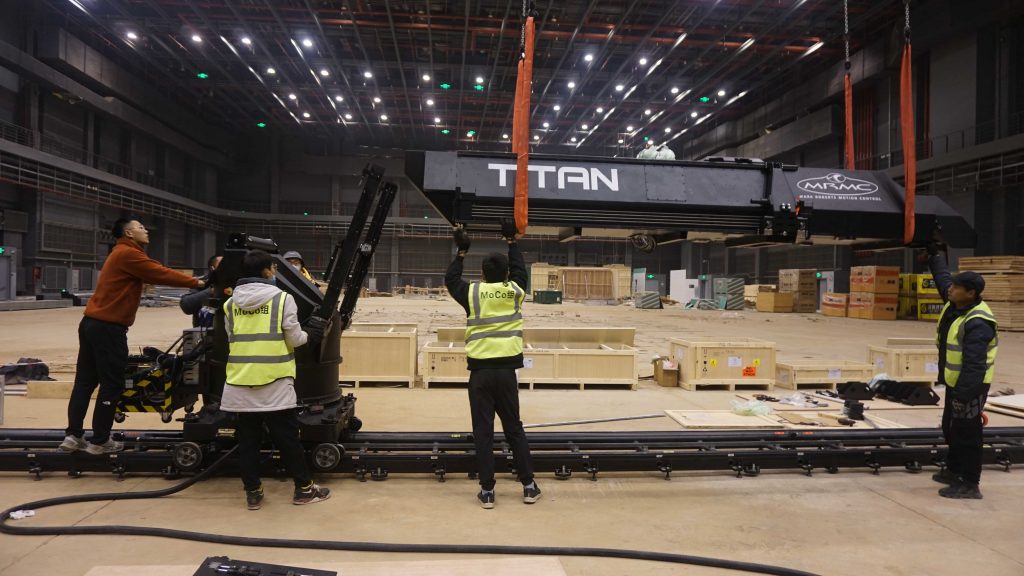 The Titan has been deployed for the filming of 'The Wandering Earth 2', the highly-anticipated sequel to Director Frant Gwo's 2019 sci-fi box office hit and China's fourth highest-grossing film of all time. Filming is taking place in Qingdao ahead of the movie's scheduled to release in 2023.
Combining remote expertise with on-site support
The Titan arrived from the United Kingdom without the usual accompaniment of the MRMC installation team due to pandemic-related travel restrictions. However, MRMC Senior Quality Manager Peter Rush was able to provide support remotely, in partnership with the local JCineCast team who fully managed the logistics, delivery and on-site installation of the Titan.
While this was the first time the partners have attempted remote installation, especially given the size and complexity of the Titan, the installation was completed thanks to close collaboration. Together, they also worked in partnership with the film's Motion Control (MoCo) team to prepare the Titan for filming.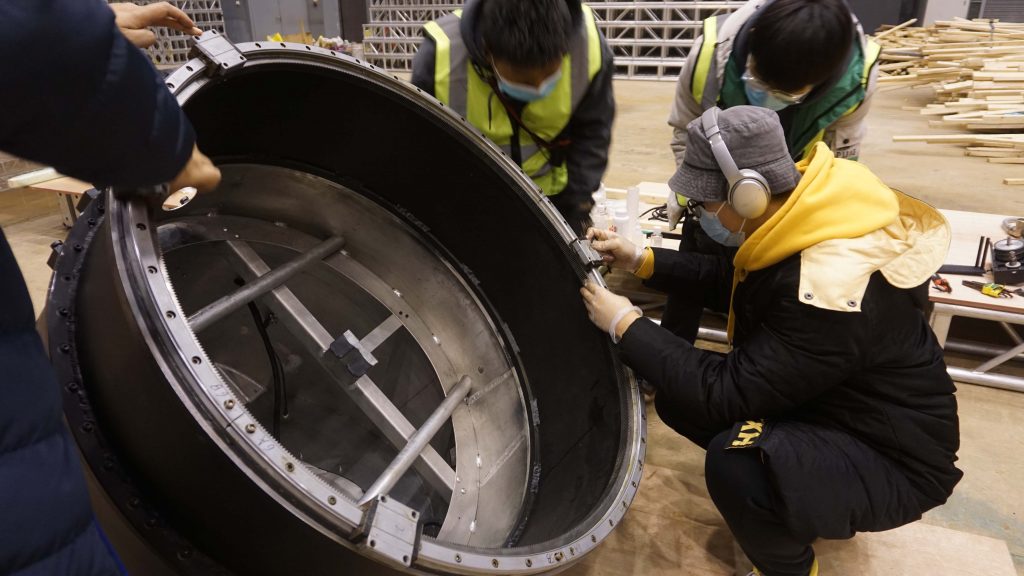 As the largest motion control rig in MRMC's award-winning line-up, the Titan boasts the widest range of motion and a telescopic arm that allows unlimited versatility and creativity compared to other fixed arm rigs.
With a camera payload of 48kg, a maximum height of 8.7m and the lowest position of -0.75m, the Titan has an unparalleled maximum travel of 12.98m, allowing directors to freely realise their creative vision.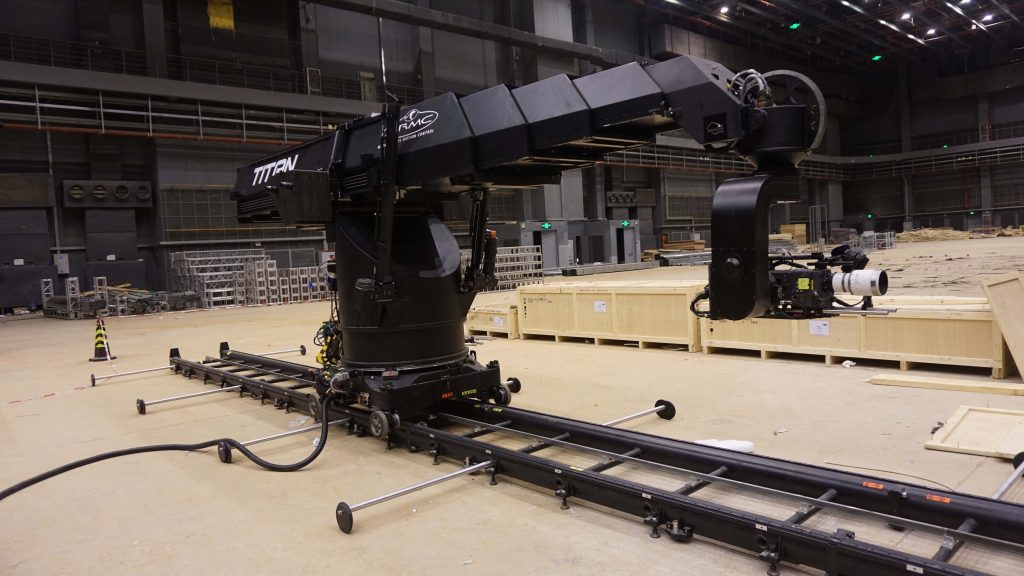 Additionally, MRMC's premier motion control software gives them exceptional command over camera movement. Using the Flair system, the team is able to precisely control up to 500 axes of motion as they recreate the pre-apocalypse world that kept audiences raptured in the original film.
MRMC's motion control solutions are available in China via JCineCast.