MRMC Flair 7 Software Named Among Recommended Innovations at BIRTV Awards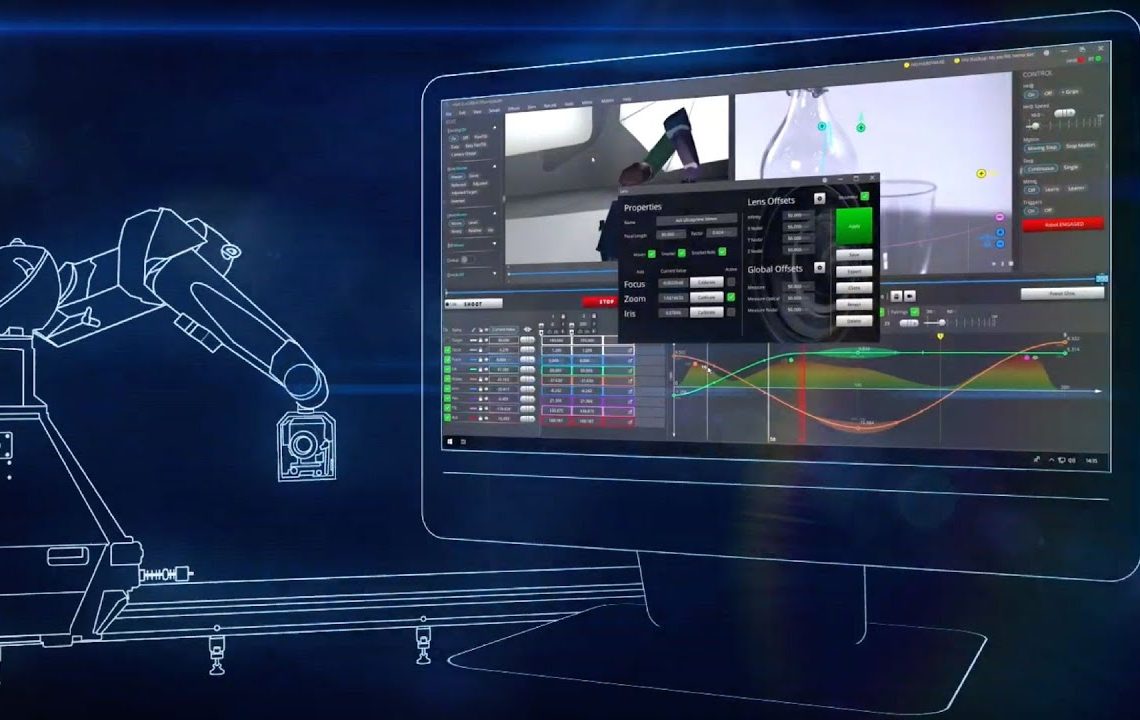 JCineCast is excited to announce the selection of the revolutionary Flair 7 software from Mark Roberts Motion Control (MRMC) as part of this year's prestigious list of recommended innovations at the Beijing International Radio, TV, & Film Exhibition (BIRTV) Awards.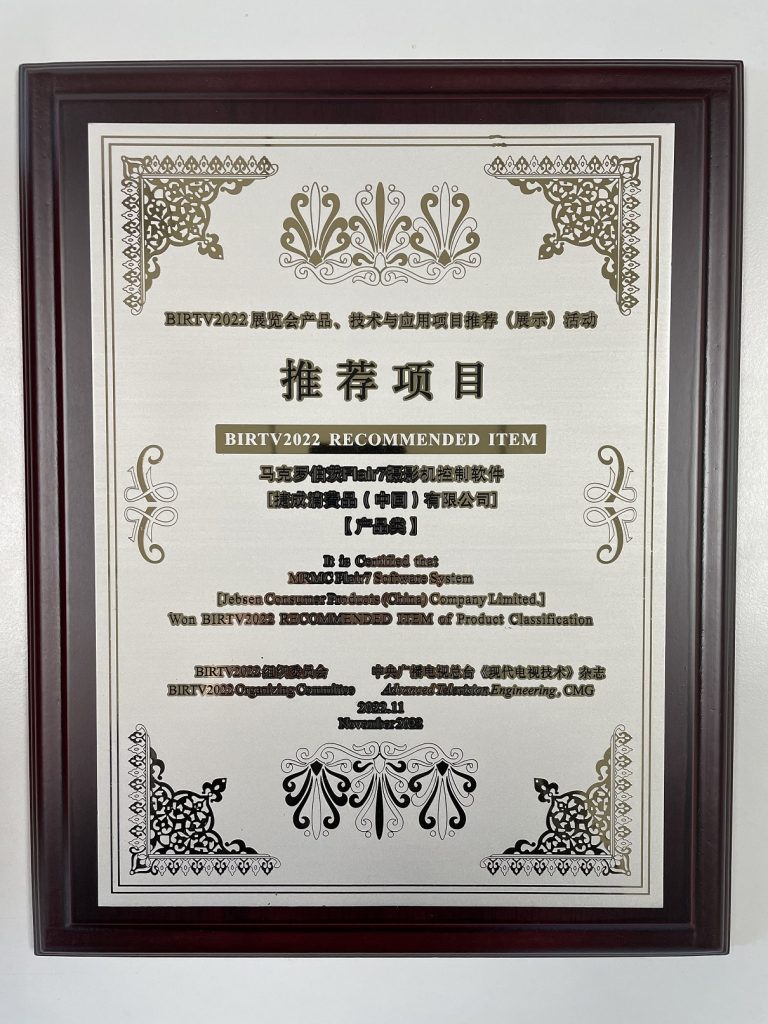 The camera robotics software received positive appraisals from the esteemed judges of BIRTV, one of Asia's most influential exhibitions in the field of broadcasting, film, and TV. Composed of professional scholars, experts, and authorities, the awards' review committee annually evaluates and selects outstanding products, techniques, and application projects that best reflect the latest technological developments in the industry.
Five decades of camera robotics expertise
The latest of MRMC's premier motion control software, Flair 7 embodies the 50-year engineering excellence built in the industry-leading Flair system. Unlike traditional robotics software, Flair 7 can easily program and shoot complicated camera motions in a day, thanks to its multiple high-precision camera control functions.
With the Flair 7 software, users can easily set, customise, and program up to 500 axes of motion. These axes can be displayed in various human-readable formats, including degrees, metres, or feet. Users can also trigger multiple events simultaneously and program their precise timings in incremental or full values of frames and timecodes. Compatible with a wide range of videos and cameras, the software also syncs effortlessly with CGI and 3D animation packages, making motion control and editing all the more efficient for its creative users.
Further to its editing capabilities, the Flair 7's sleek and intuitive user interface enables full motion visualisation and editing of keyframed, imported, or recorded moves. The UI also features a newly added "live" view functionality, giving users real-time camera visibility on set. Equipped with a 512-channel DMX lighting control, it also comes with 2D and 3D graph displays through which users can control the position, speed, and acceleration of every axis.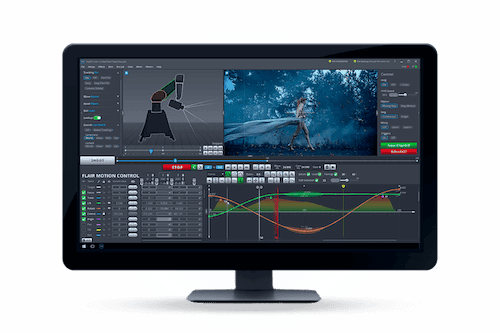 A unique software built for the future
Apart from being the first of its kind in the market to offer users multiple camera preview and shooting functions, the Flair 7 software also joins the industry's roster of future-proof filmmaking solutions.
The technology seamlessly syncs with third-party renderers, virtual studios, and Augmented Reality software, empowering visual storytellers to digitally explore more creative possibilities. Additionally, by connecting the software directly to the 3D creation tool Unreal Engine via Live Link, it aids in obtaining real-time feedback for multi-axis camera movements and focuses points during the pre-production process—a functionality that allows users to pre-render highly detailed backgrounds. With this full-scene pre-visualisation capacity, the software has set itself up among today's must-have virtual production tools.
BIRTV has officially recognised the Flair 7 software, along with other recommended broadcast innovations in an awards ceremony slated on 8 December 2022. Due to the current pandemic situation in Beijing, the BIRTV Awards results have been published virtually on the BIRTV official social media account and website.