MRMC BOLT JR.: On-Set Review with Shanghai Mushang Advertising Co.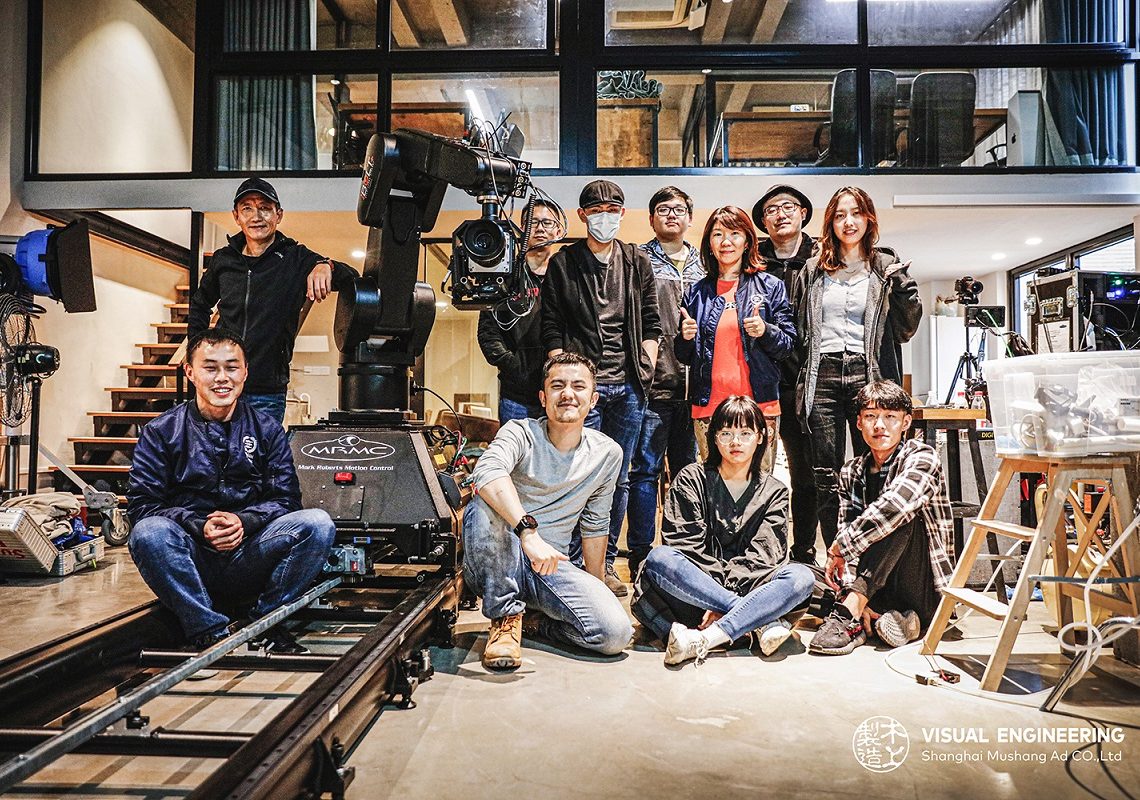 The art of cinematic and broadcasting creative visions has come a long way. Not only are film and content creators now equipped with better tools to explore their craft, the growth of social media has also made connecting with more people easier, faster, and more convenient. In a world that is rapidly moving and where brands are competing for consumers' attention, creatives are constantly searching for smarter solutions to keep up with the demands of time.
Advertisers are challenged to keep telling visual stories that entice and excite, and do it as swiftly as possible. A shooting tool that is compact and can be set up with limited time and space will prove handy for these professionals. For a local creative company, this solution comes in the form of a light-weight yet high-performance cinebot, the new Bolt Jr., by Mark Roberts Motion Control (MRMC).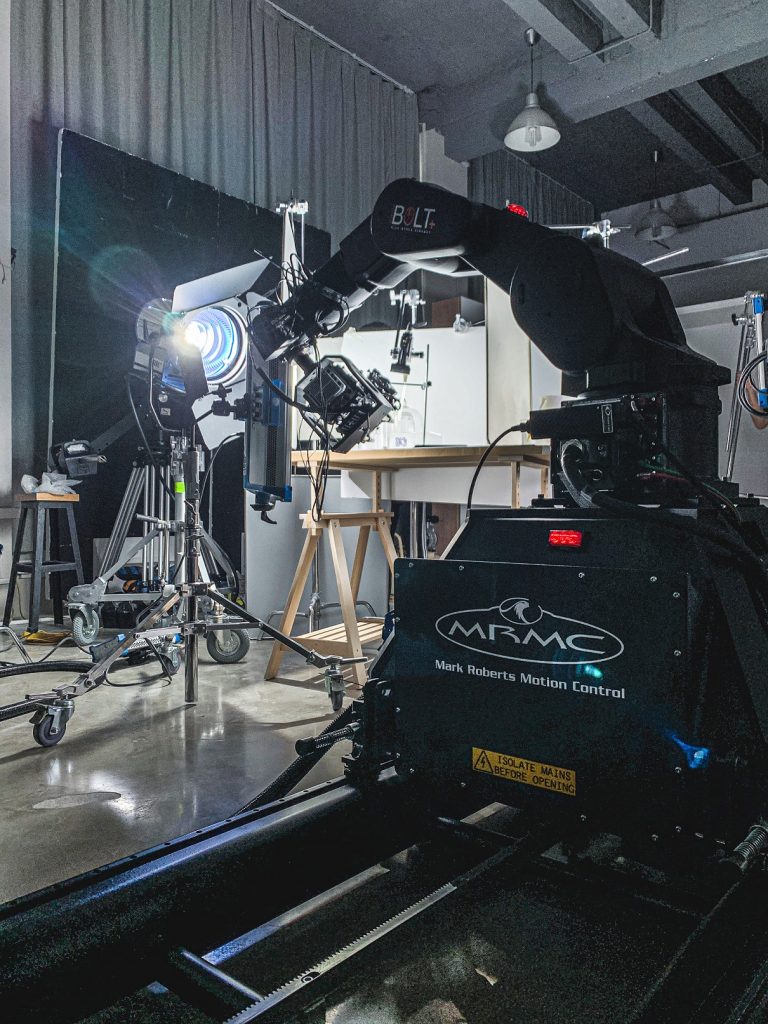 A Lightweight Camera Robot with Heavyweight Features
With ten years' experience in the business of advertising, photography, film and television production and creative design, the Shanghai Mushang Advertising Co., Ltd. is all too familiar with the growing visual expectations of customers. They are always on the lookout for cutting-edge technologies that can help them deliver the best service experience to their clients, through better visual creativity and high-quality production. JCineCast, Jebsen's Cinematic and Broadcasting Solutions brand, recently delivered the MRMC Bolt Jr.—the first in the country—to their studio to support them in this vision.
"We chose Bolt Jr. to significantly improve our shooting effects. This camera tool can achieve dynamic mirror movement that cannot be achieved by ordinary machines or manual work," shared the company's owner Mr. Henry Sha.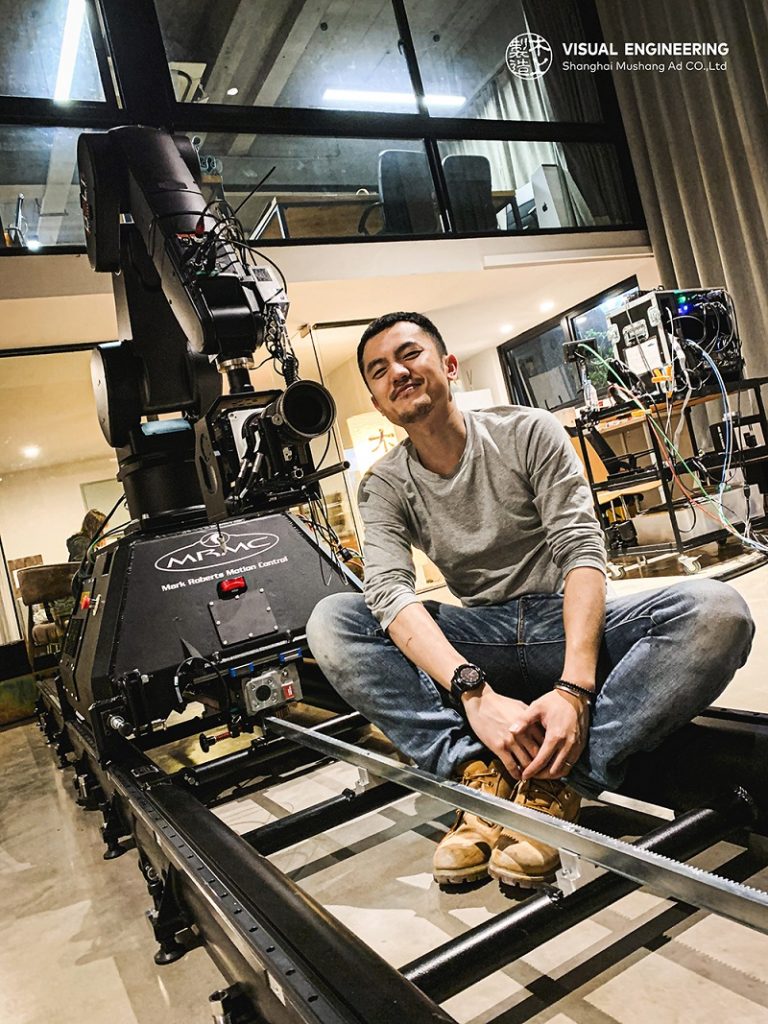 Weighing half of the full-scale MRMC Bolt, the Bolt Jr. achieves the same impressive and precisely controlled high-speed capturing capabilities, all while being portable and easy to use. It functions both as a camera rig or model mover, and is fully operational in just less than an hour of setup.
With a portfolio of over 100 prestigious brands such as McDonald's, Starbucks, Haagen-Dazs, Anchor, DOVE, Pond's, NIVEA, among others, Mushang understandably benefits from a technology that enables their team to move and work fast, while elevating the quality of their videos.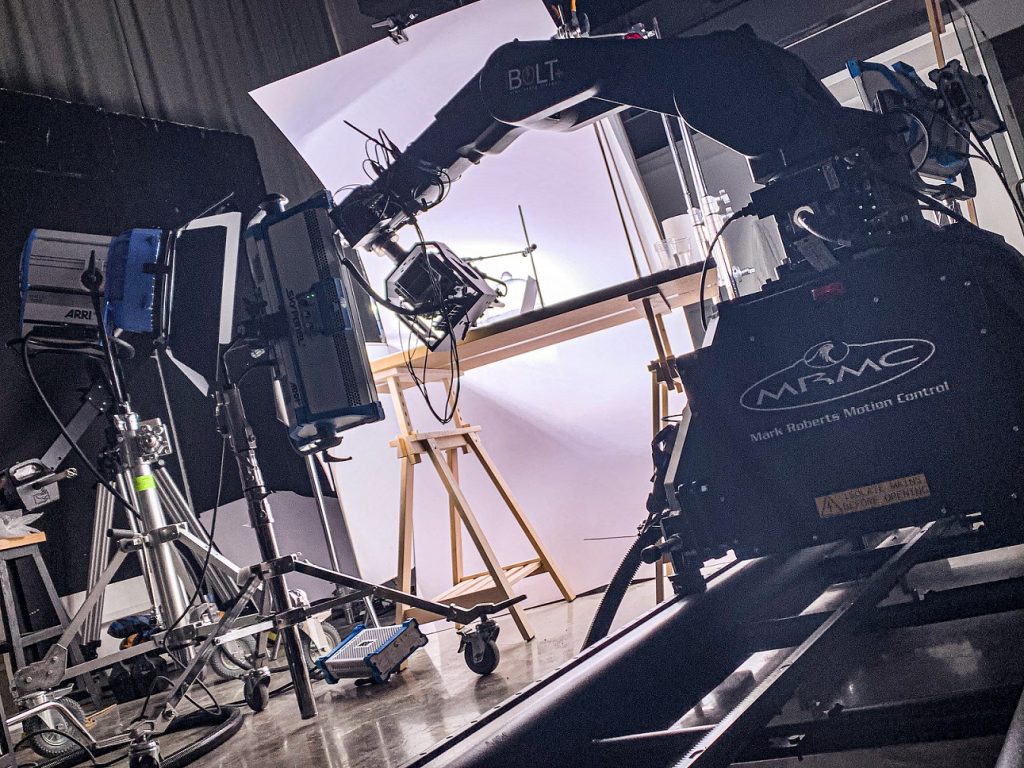 "We are mainly using it for shooting some difficult shots of fashion, food, and still life advertisements. These include high-speed rotating mirrors and fast-moving objects, among others. With the Bolt Jr., we recently shot a personal care product TVC, whose final output I am really excited to see," he added.
Designed to be readily used on location, this mobile camera support features a track speed in excess of 3 metres per second. As the robot can run along a track to follow anything, creative users such as Mushang can achieve more creative possibilities to enhance the representation of their client's products.
Furthermore, the Bolt Jr. works with MRMC's premier motion control software, Flair, which enables the creatives team to program the movement and speed of their desired shots. The software can also control up to 500 axes of motion and works perfectly with CGI packages.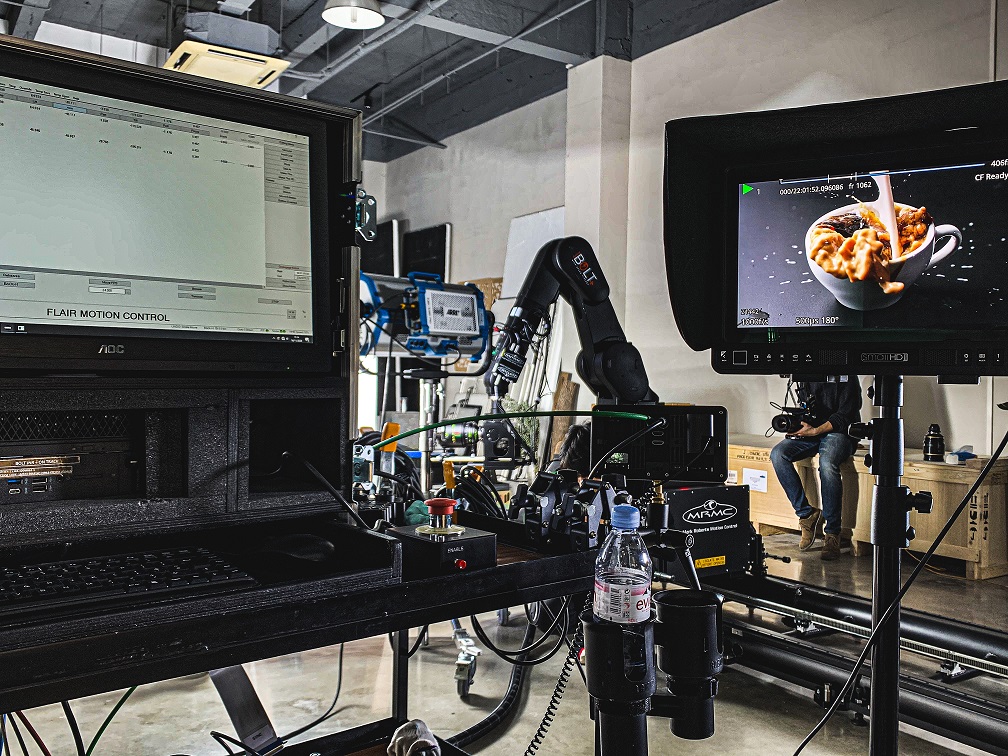 Empowering Local Creatives with World-Class Support Service
To allow the team to activate and maximize such features, the JCineCast team provided onsite training, through the technical expertise of Jebsen Industrial service technicians, qualified and certified by MRMC.
"The Jebsen team provided complete and extremely caring freight and loading services. They patiently trained our engineers on site. It is worth mentioning that it helped us greatly shorten the delivery time of Bolt Jr., allowing us to use the camera robot in a recent important video shooting," shared Henry.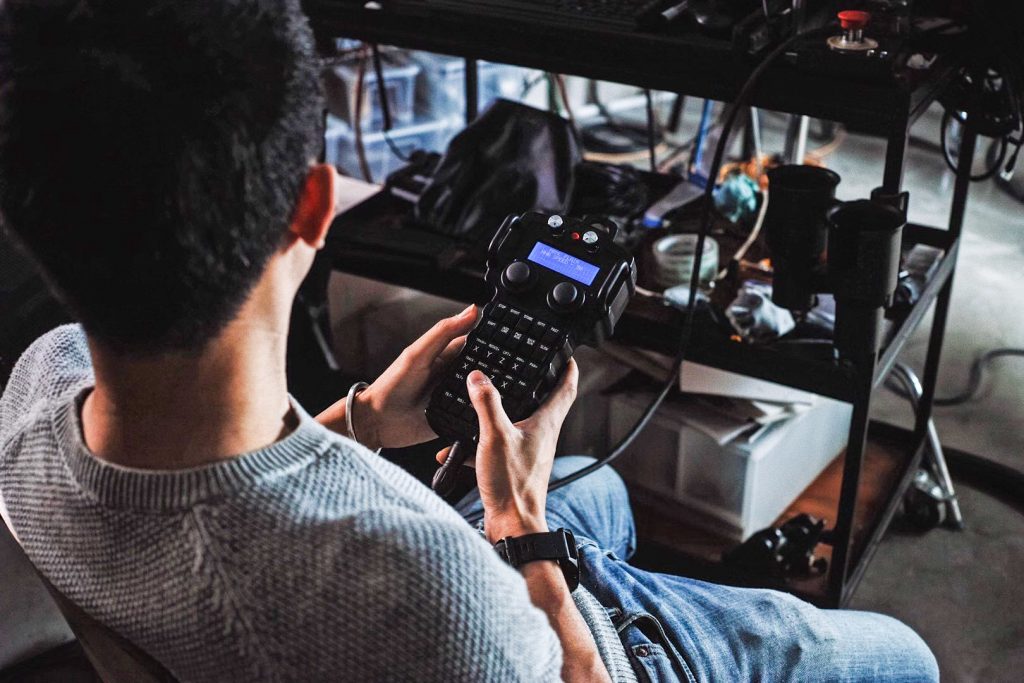 New advancements are regularly introduced to the advertising and creatives industry, and professionals are always in the search to get hold of these high-impact technologies. Jebsen's global reach and expertise connect local visual storytellers to game-changing shooting equipment, such as the MRMC Bolt Jr.
Please contact our Cinematic & Broadcasting Solutions team to learn more about the MRMC Bolt Jr. and other cinebots for more details.