Movie "Air" Filmmaker Ben Affleck on Using Angénieux Optimo Ultra Compact Lenses
Leveraging its decades-long expertise in high-precision optics and cine technologies, Angénieux continues to support visionary cinematographers with its latest generation of high-end lenses: the Optimo Ultra Compact Lenses.
Now available with the new Full Frame 37-102mm and 21-56mm, successors of the Academy award-winning Optimo 15-40 and 28-76 lenses, the 37-102mm was used in filming the Hollywood sports drama, Air, by director Ben Affleck. In a recent interview with the Film and Digital Times magazine, the filmmaker shared how these cine optics allowed him to freely add an authentic look to the film by capturing "caught moments" on set.
Achieving control with lightweight flexibility
Extraordinarily compact at 235mm and weighing only 2.5kg for 37-102mm and 247mm & 2.6kg for 21-56mm, the new lenses make handheld work easy and offer flexibility for visual storytellers.
For Air, Affleck positioned himself in unusual places to shoot interesting scenes with the Optimo Ultra Compact lenses.
"I like to go handheld. Sometimes I'm racking focus, documentary style. I pull focus myself. The reason I like the Ultra Compact Zoom lens is because if I'm focusing myself, going to where my attention is, I don't have to tell people which actor to focus on," said the filmmaker.
Thanks to the lenses' ergonomic design and exclusive Interchangeable Rear Optics technology™, cinematographers can also easily go between FF/VistaVision format (46.3mm image circle coverage) and U35mm (34.6mm image circle coverage). Additionally, when equipped in U35 (Open Gate), the Optimo Ultra Compact 37-102mm and 21-56 lenses conveniently become a 28-76 T 2.2 and a 16-42 T 2.2, respectively.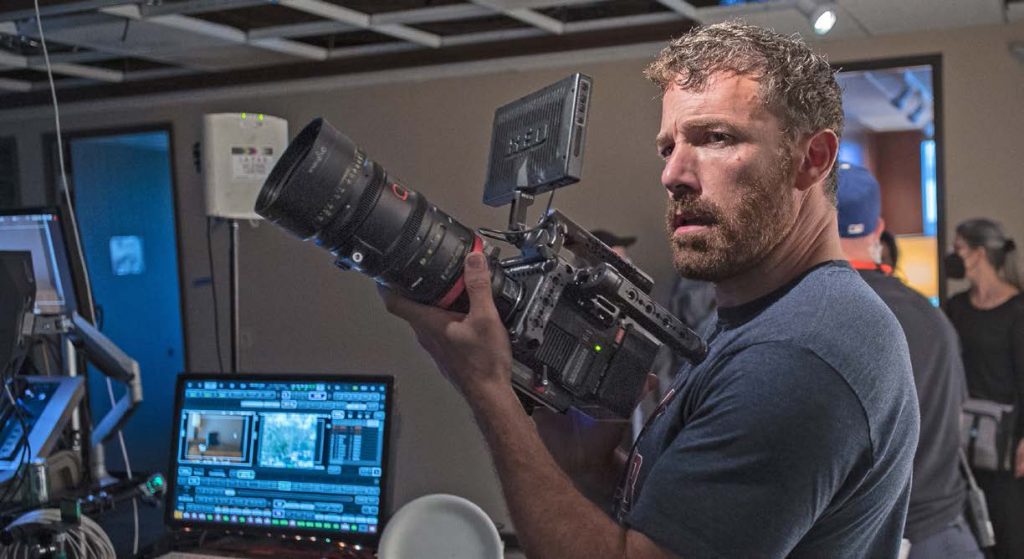 Making creative, high-quality cine looks possible
The Optimo Ultra Compact lenses also empower cinematographers to experiment with visual possibilities without compromising image quality. Offering Angénieux's signature balance of contrast, colour, and resolution, the lenses' images demonstrate an impressive consistency across aperture settings, as well as focal lengths and distances.
With these cine tools on hand, Affleck also shared how his additional shots allowed him to "flavour" the film alongside seasoned cinematographer Bob Richardson who was using vintage primes on set. The filmmaker also commended the zooms for adding efficiency to the production's in-house setup.
"…I'm really grateful to have that Angénieux Optimo Ultra Compact zoom. I love it—it's really the best handheld zoom for me. If you want to be most versatile and still have something that can cut with the most elegant glass, you really cannot do better than that," added Affleck.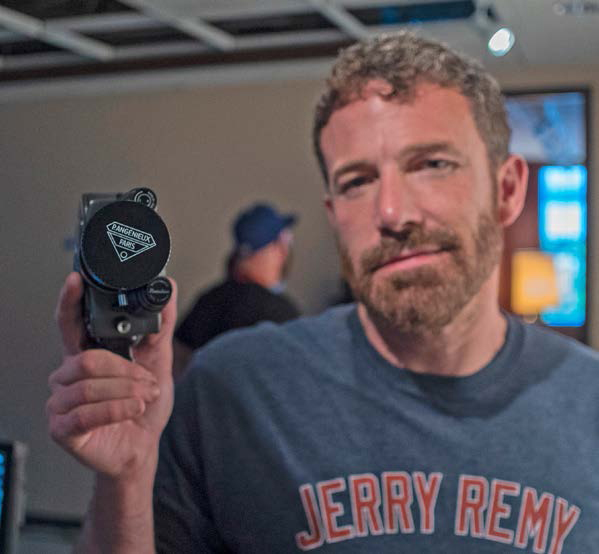 The Optimo Ultra Compact lenses are now available in China via Jebsen. Please contact our team for more details.