Making Industry Connections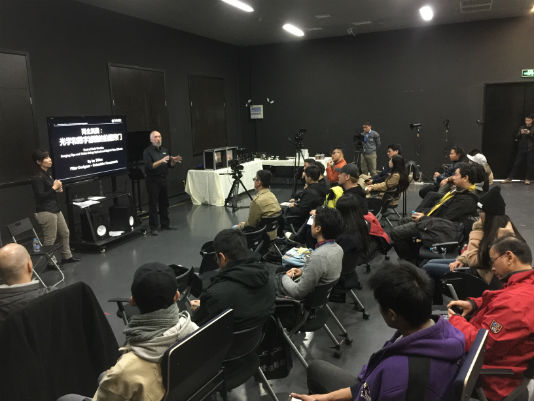 Date: 2016.11.04 ~ 2016.11.04

City: Hong Kong

With its multi-brand, multi-channel approach to serving the market, Jebsen Industrial's Cinematic & Broadcasting Solutions business invests time in engaging industry players through a variety of industry events.
Debuting global solutions in Hong Kong
On November 4, 2016, Jebsen Industrial was honoured to be invited to participate in the 22nd Annual Meeting of the Society of Motion Picture and Television Engineers (SMPTE) Hong Kong. The Hong Kong section of the international, award-winning technical society for film, television, video, computer imaging and telecommunications, celebrated its anniversary with a series of events including a product showcase.
Jebsen Industrial, represented by its industry brand JCineCast, headlined its participation by being the first to debut two global solutions in Hong Kong — the RED Epic-W 8K S35 professional digital camera and the Angenieux Type EZ Lenses. As a complete solution provider, it rounded up its exhibition line-up with the Schneider-Kreuznach Xenon FF Lenses, the Schneider-Kreuznach Filters and as well as Bright Tangerine Matte Boxes and Follow Focus. With this impressive line-up, the JCineCast team engaged over 300 visitors at the one-day showcase.
Enabling cinematic storytelling
In addition to supporting industry events, JCineCast continues to organise its own seminars and workshops to share its knowledge with the community. In November 2016, it hosted a seminar, 'The Cooke look' in Beijing for Cooke anamorphic lenses and 'Beyond Perfect Pictures: Telling a Story with Good Lenses and Filters' for Schneider lenses in Shanghai and Guangzhou. The goal was to help industry players maximise the cinematic benefits of different lenses and lens filters.
"We believe that the first step to 'Capturing Beyond Limits' is helping our customers become familiar with the many different products available in the market and understand which is best suited for their needs. We are delighted to share our expertise with them through such events, so that they are given a hands-on opportunity to experience how they can easily mix and match products for the best results," said Mr Philbert Chin, Business Line Leader of Cinematic & Broadcasting Solutions.