Jebsen Industrial Jcinecast And Red Digital Cinema Collaborate To Support Filmmakers In Greater China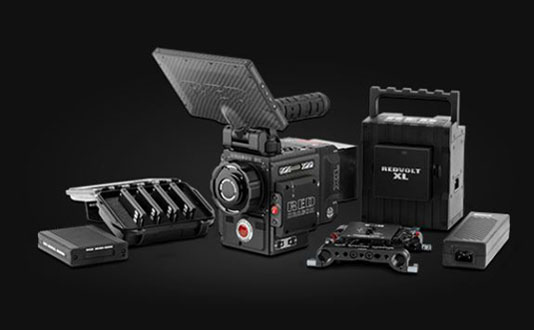 As the region's leading provider of film equipment and solutions, JCineCast will draw on its local knowledge and region-wide sales network to help filmmakers in Greater China take advantage of RED's technologies to realize their unique creative vision. The RED range includes some of the industry's most exciting digital solutions, as well as cameras & accessories.
"This new partnership with RED adds another dimension to our equipment portfolio and strengthens our strategy as a one-stop partner providing customer focused and complete solutions for the film and broadcast industry in Greater China," said Mr Philbert Chin, General Manager of Jebsen Industrial Cinematic & Broadcasting Solutions. "Together JCineCast and RED are giving filmmakers more ways to capture their vision without limits."
Starting in 2016, JCineCast has expanded the market into the prosumer segment. JCineCast and RED will collaborate to give professionals and aspiring professionals access to advanced digital cameras, including the RED WEAPON® 6K. The two companies will also explore opportunities to offer local demonstrations and training.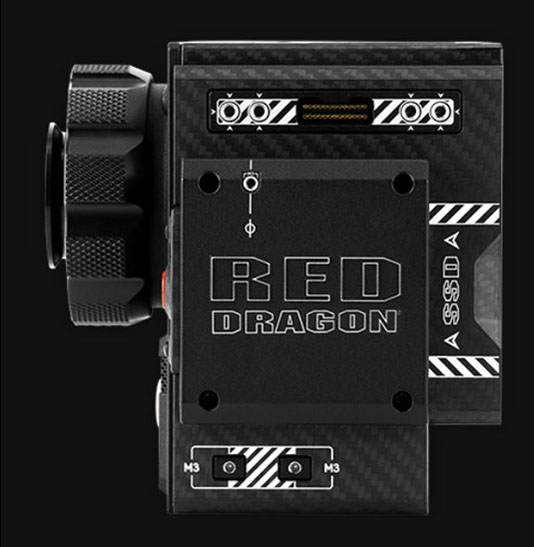 There has been strong region-wide interest in the RED RAVEN, a lightweight yet durable 4.5K camera that delivers cinema-quality performance. They also expect the high-end RED WEAPON to become a solution of choice for Chinese film and television projects. The WEAPON leverages the award-winning 6K RED DRAGON® sensor, an intelligent OLPF system, offers blazing fast data transfer rates up to 300 MB/s, in-camera 1D and 3D LUT outputs, and the freedom to simultaneously record in REDCODE® RAW and Apple ProRes or Avid DNxHR/HD file formats.
A large number of acclaimed international films, television productions, photography, music videos, and commercials have been shot using RED cameras. Recent additions to the RED archive include award-winning Hollywood films such as Captain America: "Civil War", "Straight Outta Compton", "The Danish Girl", and The Martian as well as Chinese blockbusters, including "Jian Bing Man", "Mermaid", "My Voice", "My Life", "Somewhere Only We Know" and "Z Storm" .
RED is also a partner of NASA, the US space agency. NASA has used RED cameras to film rocket and shuttle launches since 2007. The RED EPIC has been in use at the International Space Station since 2015.
JCineCast has been in the film and broadcast industries for more than 60 years. With the strong local sales network and technical expertise, JCineCast has established the JCineCare Service Center in 2014 in three major cities – Beijing, Shanghai and Hong Kong, offering film equipment repairing and maintenance, lens repair, calibration and testing services and training to customers. In the same year, JCineCast online community and estore is opened to provide updated industry news, users experience forum and product promotions to all industry players. "Our partnership with RED will be the big leap forward for JCineCast to expand the products portfolio while extending the market segment to offer multi-brand multi-channel experience to the customers," Mr Chin concluded.
About RED
RED Digital Cinema is a leading manufacturer of professional digital cameras and accessories. In 2006, RED Digital Cinema began a revolution with the 4K RED ONE® digital cinema camera. By 2008, the camera that changed cinema also began to change the world of stills. RED's DSMC® (Digital Still and Motion Camera) system allows the same camera being used to shoot features like "The Hobbit" trilogy and "Gone Girl" — as well as the Emmy-winning "House of Cards" — to also be used to shoot covers for magazines such as "Vogue" and "Harper's Bazaar". In 2014, RED entered the broadcast space with the introduction of the REDCAST™ Module that allows streaming live 4K while recording 6K R3D masters. RED continues to innovate with its recent debut of the newest members of the RED DRAGON family, the RED RAVEN, SCARLET-W and WEAPON cameras. These cameras combine compact and lightweight design with cutting edge performance, and the 6K WEAPON includes an option to upgrade to an 8K sensor at a later date. Additionally, all of these cameras are capable of simultaneous on-board recording of REDCODE RAW and Apple ProRes or Avid DNxHR/HD. All RED cameras are built around a modular foundation that gives the flexibility of full customization for each shoot. Find additional information at RED.com.
About JCineCast
JCineCast is the own brand under the Cinematic & Broadcasting Solutions of Jebsen Industrial Technology Co. Ltd. It provides advanced and professional technology and solutions to the film and broadcast industry in Greater China and Asia. Serving from professional to prosumer filmmakers, our solutions cover the end-to-end workflow that includes production- and post-production technologies; the latest cameras and lenses, innovative accessories and applications, and professional and certified technical services.
Media contact:
Jebsen Industrial
Mike Long
Tel: +86(21) 2306 4758
Email: jimarketing@jebsen.com
RED Digital Cinema