Jcinecast Joins Asia's Largest Entertainment Market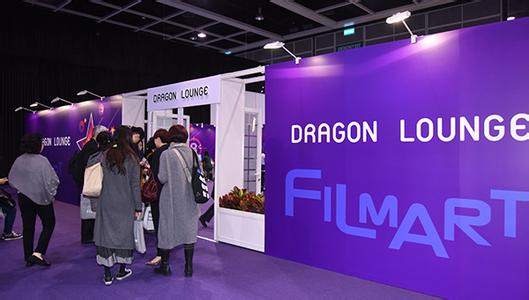 Date: 2016.03.14 ~ 2016.03.17

Venue: Hong Kong Convention and Exhibition Centre

Booth: 1E-F26

City: Hong Kong
In its efforts to engage the South China film industry, Jebsen Industrial's Cinematic & Broadcasting Solutions (C&BS) Division will join FILMART 2016 (Mar 14-17, Hong Kong). This is the first time that Jebsen Industrial is participating in the Hong Kong International Film & TV Market (FILMART), which is organised by the Hong Kong Trade Development Council. Coincidentally, Jebsen Industrial will make its FILMART debut during the annual tradeshow's 20thanniversary.
Hailed as "Asia's largest entertainment market" and a springboard to Mainland China's burgeoning film industry, FILMART 2015 was an image of success with over 7,000 visitors and 780 exhibitors from over 30 countries.
Jebsen Industrial's participation in FILMART 2016 will be headlined by its JCineCast branding, which focuses on delivering a 'Capturing Beyond Limits' vision for the film industry. It believes that with its multi-brand, multi-channel approach as well as its in-depth knowledge of the Mainland China film industry, its presence at the tradeshow will be well received.
Leading its star-studded solution line-up will be the Leica Summicron-C T2.0 lens set—the first Leica Summicron lenses to debut at a Hong Kong tradeshow. Smaller and lighter than others in its class, the cine lenses are perfect for stabilised rigs, aerial cinematography, underwater cinematography and stereoscopic 3D.
Its portfolio of cinematic lenses also extends to the Zeiss Compact Zoom CZ.2 70-200mm lenses, which are 4K-ready, offer full-frame coverage and feature interchangeable mounts. Show-goers can also expect to meet highly raved cinematic lenses by world-leading makers such as Angenieux , Cooke and Schneider.
As a one-stop solution provider, JCineCast will also present IBE Optics' S35xFF Expander—an innovative solution that changes the focal length of any S35 lens with PL mount by 1.45 times—as well as Cineped's next generation camera tripods, Bright Tangerine's matte box, Lowel Lighting Kit and other cutting-edge products.
To learn more about the solutions featured here, or to arrange to meet the Jebsen Industrial C&BS team at FILMART 2016, please contact us here.