JCineCast Is Bringing 'Innovation. Imagination. Creativity.' To BIRTV 2017!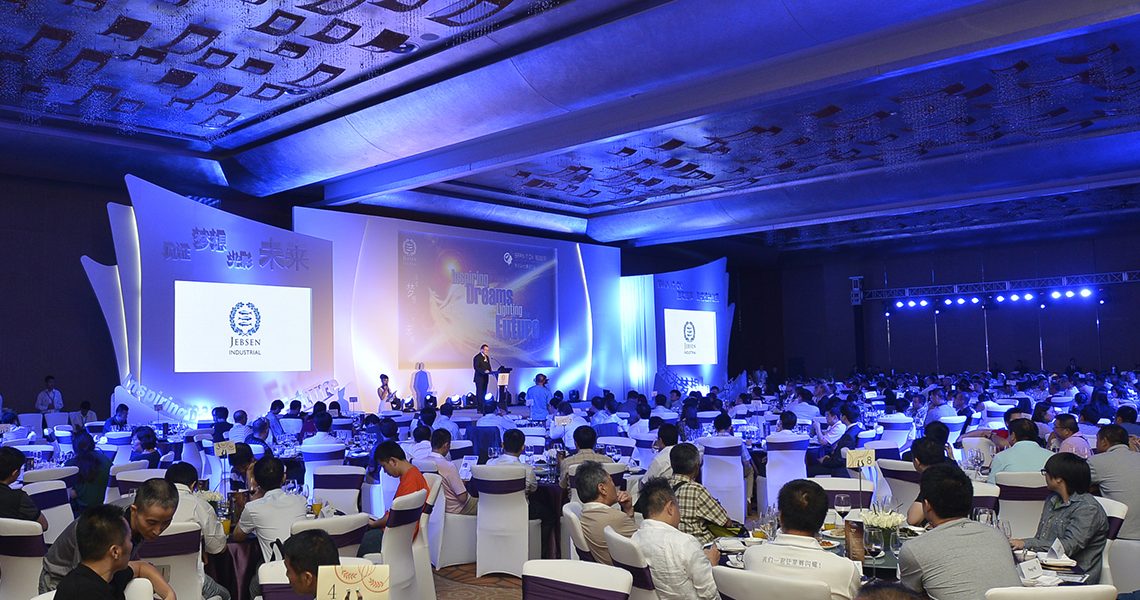 Date: 2017.08.23 ~ 2017.08.26

Venue: China International Exhibition Centre

Booth: 8B10

City: Beijing
The cinematic and broadcasting brand by Jebsen Industrial is ready to engage the industry with a suite of cutting-edge products and solutions from over 10 industry-leading camera and lens manufacturers. Visitors can look forward to an immersive experience, with plenty of opportunities to try out the latest cinematic lenses, cameras and accessories — including some that have never been showcased in Asia before! 

Innovation from Around the World

JCineCast brings the latest innovations straight from NAB 2017 to BIRTV 2017! Highlights include: 

•     Cooke S7/i Full Frame Plus Primes T2.0 lenses 
Launched at NAB 2017, these exciting lenses are making their Asian debut with JCineCast at BIRTV 2017! The series features eight focal lengths designed to cover the emergent full-frame cinema camera sensors from the RED 8K VV 21.60×40.96mm (46.31mm image circle) to full-frame 24×36mm (43.3mm image circle). With a T2.0 – T2.2 aperture, the lenses are equipped with Cooke 's /i Technology for frame-by-frame digital information capture.

•     Cooke Panchro /i Classic lenses 
Inspired by its vintage Speed Panchro lenses, which were well loved by cinematographers from the 1920s to 1960s, the new Panchro Classic is a modern redesign achieving the same look and feel with newly designed housing. The lenses come standard with the Cooke Multi System for full compatibility with PL, EF, E, F and MFT mounts.

•     Angenieux Type EZ lenses 
Multiple Angenieux 's newly released zoom lenses will make its first appearance at BIRTV 2017, including Angenieux Type EZ and Optimo Style 48-130 lenses, as well as the latest glass enhancements and effects for Optimo Anamorphic series. The lens series perfectly fills the gap between DSLR shooting and the industry favourite Optimo/Optimo Style lenses, and appeal to cinematographers who desire a cost-effective and lightweight solution. 

•    Zeiss Compact Prime CP.3 lenses
First unveiled at NAB 2017 and now making its way to BIRTV 2017, the Compact Prime CP.3 lenses by Zeiss are a great follow-up to the brand's earlier CP.2 lenses. Smaller and smarter, the CP.3 lenses are built to embrace the industry's miniaturisation trend, offering cinematographers the power of full-frame shots. The lenses feature ZEISS eXtended Data technology and an interchangeable mount system (PL, EF, F, E, MFT). 

Also not to be missed are:

•     Panther Maximus 7 Remote Head
•    ARRI, RED and Phantom high-speed cameras 
•    Schneider Cine Tilt lens and more! 

Unleashing Imagination and Creativity

JCineCast's motivation for bringing these innovative solutions to China is to support cinematographers in discovering new channels and applying new technologies to bring their creative visions to life. With the right tools, cinematographers are free to let their imagination and creativity take flight — or what JCineCast calls 'Capturing Beyond Limits'.

For live demos, hands-on opportunity, promotions and more, make a date with the JCineCast team at BIRTV 2017!