JCineCast Hosts Successful Tokyo and Seoul Roadshow with Brand Partners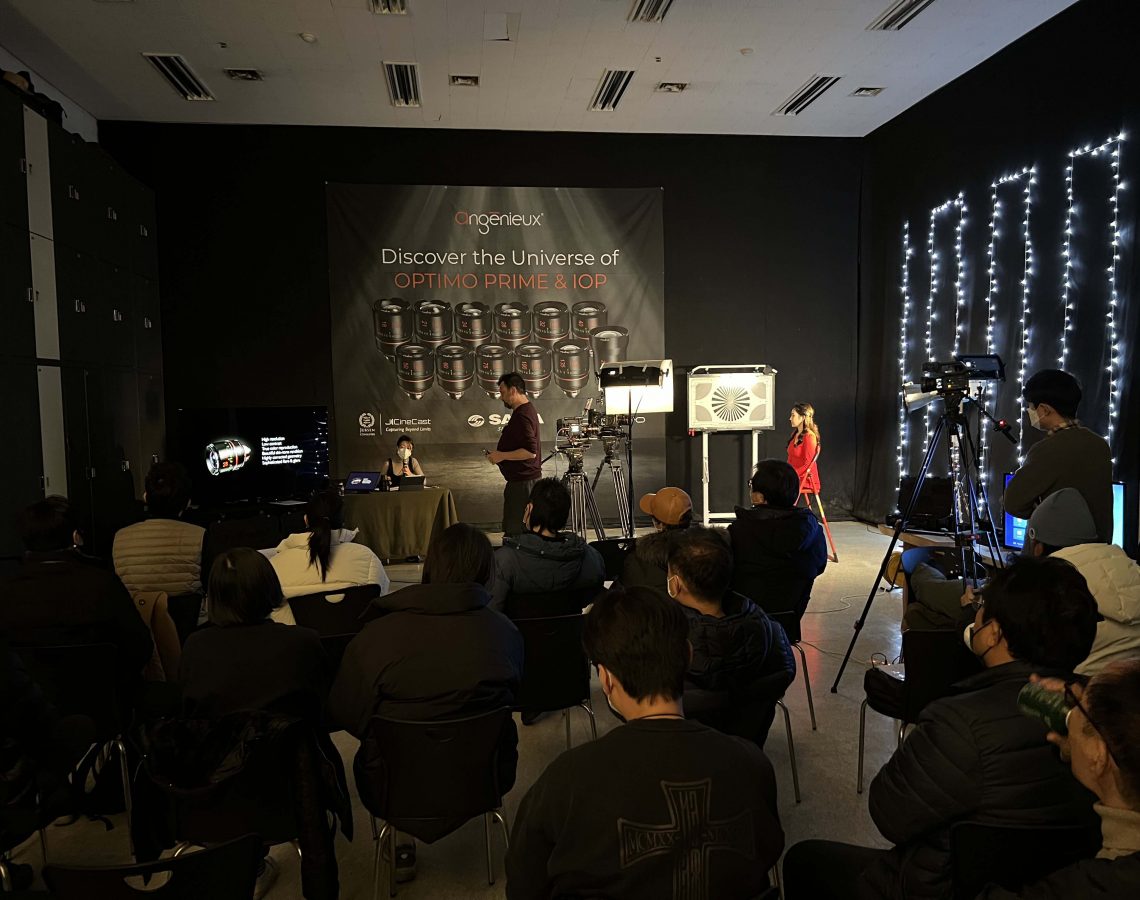 The JCineCast team recently concluded its Angénieux Optimo Prime & Integrated Optical Palette (IOP) roadshow in Tokyo and Seoul, together with support partners in Japan (NAC Image Technology) and South Korea (SAMA GVC Inc.).
The event followed our stops in Hong Kong, Singapore, and Thailand, and was well-received by local Directors of Photography, production teams and rental houses. Thanks to our partners from Angénieux and Band Pro Film & Digital, participants did more than just examine the lenses and its IOP design up close; they also enjoyed meeting and exchanging views with these tech experts in person.
Empowering Cine Creativity
Enriching Optimo Prime's high-performance optical features is its innovative IOP design, which allows cinematographers to achieve various cinematic looks through the modern glass.
At the roadshow, Band Pro USA's Chief Technology Officer Randy Wedick and Lens Technician Ronald Monte presented the IOP design and applications to attendees and showed them how to swap the IOP elements for customising their shots, respectively. They also shared their tips and Hollywood experience in using the lenses, as well as engaged participants in a Q&A session. Yasuaki Mitsuwa, Angénieux representative in Japan, was also present to address user queries.
Maximising Creative Potentials Through Collaboration
The JCineCast team enjoyed reconnecting with partners and the local cinematic & broadcasting communities at these roadshows. In collaboration with Angénieux and Band Pro Film & Digital, we are glad to bring the Angénieux Optimo Prime lenses closer to these visual storytellers who are all eager to elevate their craft.
Tokyo
Seoul
As we continue to promote these lenses across Asia, we're hoping to see more local customers fully unlock their creativity through meaningful dialogues with industry players from different regions. Stay tuned for more updates on our next stop.