JCineCast Hosts Successful Angénieux Optimo Prime & IOP Roadshow in Three Asian Cities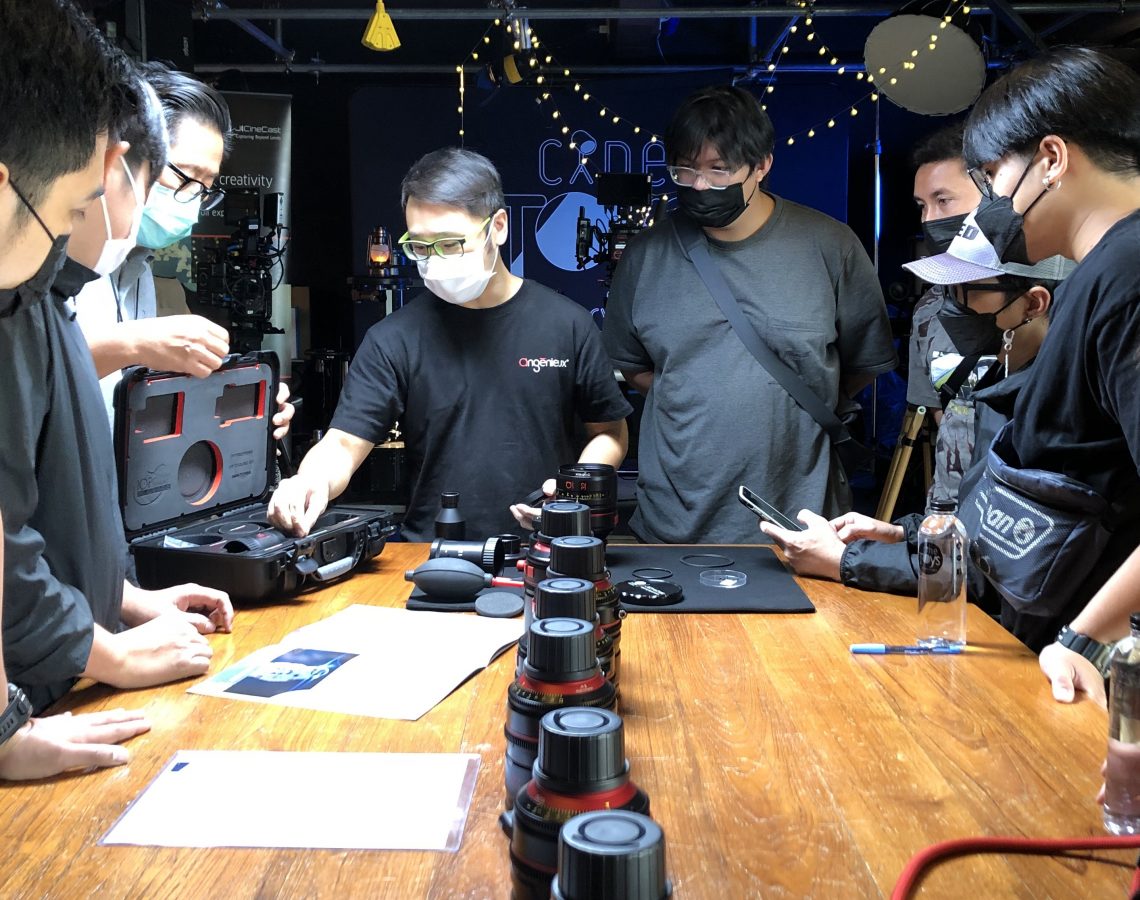 Following stops in Beijing and Shanghai, JCineCast team recently held the Angénieux Optimo Prime & IOP roadshow in Hong Kong, Singapore, and Thailand.
The roadshow, which showcased the Angénieux Optimo Prime series known for its build quality and the unique Integrated Optical Palette (IOP) design, was well-received by the attendees. We would like to thank our partners One Cool Hang Wan Rental Hong Kong, Cinegear Singapore, CineToys & Services Thailand, and for their generous support in this successful event.
Exploring Creative Freedom
Directors of photography and production teams were thrilled to try out the Angénieux Optimo Prime lenses hands-on. They also got to explore the different features of the lens, including the innovative Integrated Optical Palette (IOP) elements, and see the live demonstrations of IOP element swapping.
In addition, they gained insights from the JCineCast team onsite, who answered questions regarding the product specifications of the Optimo Primes and possible applications that the lenses enable.
Thailand
Inspiring Cine Communities
With Optimo Prime's new IOP design, cinematographers and content creators are empowered with features that will amplify their creative talents. Known for its modern mechanics and reliability, Optimo Primes and its latest technology guarantee the highest level of quality when it comes to capturing cinematic looks and offers significant advances in flexible IOP customisation.
Singapore
Listening to our customers' feedback is essential to JcineCast's ability to improve our service and create new possibilities. We were keen to see the response and feedback among users towards the lenses, and the showcase provided a direct channel for us to collect these views.
Hong Kong
With the next roadshow scheduled in Tokyo and Seoul, JCineCast will again have the pleasure of interacting with customers and industry players. Stay tuned for more updates about this upcoming event.