JCineCast Empowers Film & Broadcasting Industry Players With Advanced Cine Technology Showcase At BIRTV 2019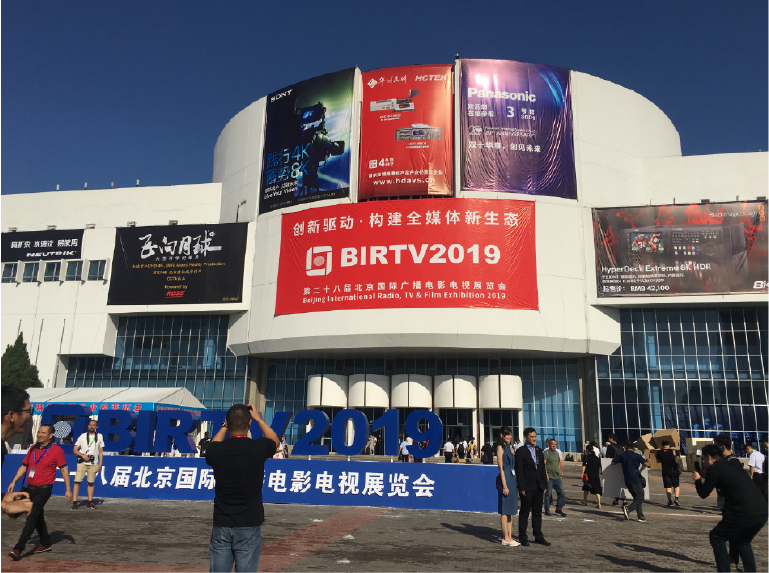 Date: 2019.08.21 ~ 2019.08.24

Booth: 8B10A

City: Beijing

In collaboration with some of the world's leading brands in the film industry, JCineCast, Jebsen Industrial's Cinematic and Broadcasting & Solutions' business, is bringing a line of the latest cutting-edge cine solutions to Asia's most-awaited event in the broadcasting scene, the Beijing International Radio, TV & Film Exhibition (BIRTV) 2019. The annual exhibition is an excellent platform in fueling the growth of the region's film and broadcast industry.
"We continue to see how new filmmaking & broadcasting solutions are enhancing the quality of large-format productions across the world in recent years. By bringing the latest cinematic and broadcasting innovations through BIRTV, we support local filmmakers and broadcasters to seize the opportunities in the industry. With wider options at their fingertips, we are empowering them to translate their stories to the big screen in the best way possible," shared Jack Yu, Head of Cinematic and Broadcasting Solutions.
Jebsen Industrial JCineCast booth will showcase a comprehensive selection of large format lenses, high-speed cameras, cinebot and accessories from renowned manufacturer Angenieux , Phantom of Vision Research, MRMC, Cooke , Zeiss, Bright Tangerine, Schneider, Tiffen and many more.
"Our partnership with internationally respected manufacturers allow us to present a range of exciting film and broadcasting technologies from around the world to local visual storytellers. From these brands, they can choose the best solutions to suit their needs and production requirements," added Jack Yu.
At our booth, visitors will have the opportunity to see the latest solutions from these brands in full action. These include the Angenieux Optimo Prime and Optimo Ultra 12X full frame lenses, the Phantom V2640 Onyx and Flex 4K-GS high speed cameras, the MRMC Bolt High Speed Cinebot, lenses from Cooke , Zeiss and Schneider, as well as filters from Schneider and Tiffen .
"We appreciate the far-reaching contributions of the film and broadcasting industry to the community. We will continue to support the industry by bringing in more innovative choices from leading manufacturers, fulfilling the production needs in an effective way," concluded Jack Yu.