JCineCast Brings NODO Film Systems' Inertia Wheels to China Market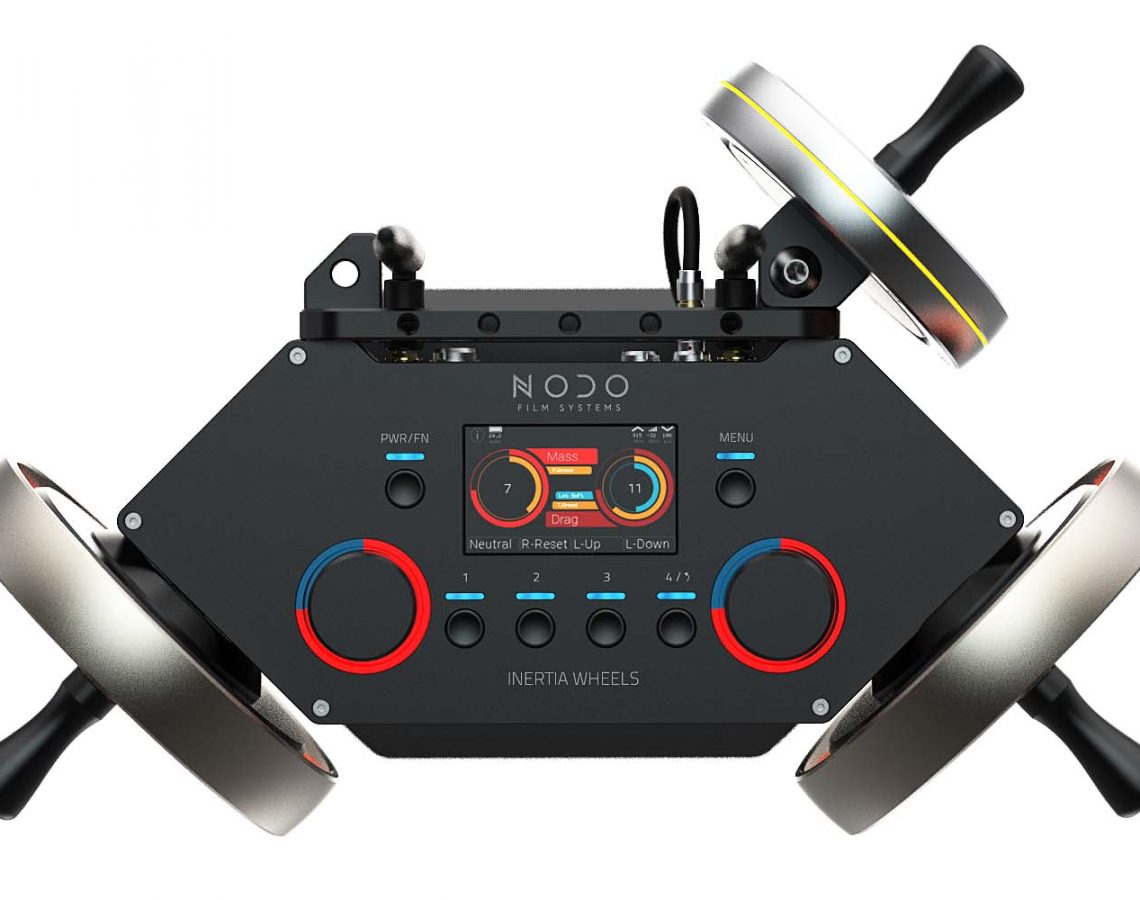 JCineCast continues to elevate the creative industry's filmmaking experience with the latest addition of NODO Film Systems to its list of cine brand partners. The team will be distributing the NODO Inertia Wheels, the Los Angeles-based company's wireless digital camera controller.

Patented Flexibility & Compact Design
With its patented proprietary Inertia Motors™ technology, the wheels can emulate the inertia of heavier wheels, making it possible for operators to adjust the mass and drag digitally in multiple dimensions. The motors actively stabilize and smooth the wheel movements in the exact same way as a brass wheel, and it feels great too. This provides not only a more enjoyable operating experience but also the ability to customise the feeling of weight in between shots to meet the creative requirements.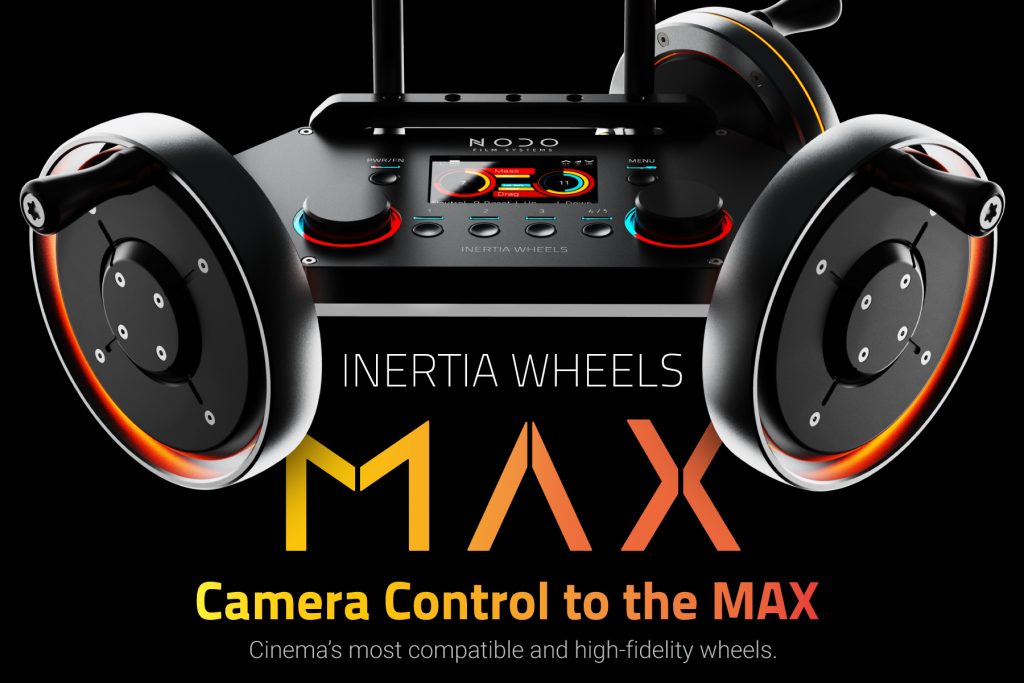 Inertia Motors also provide selectable drag. Other wheels use mechanical brake pads that can wear down over time. The Inertia Wheels drag is driven by contactless electromagnets, and drag presets can be saved and recalled instantly mid-shot. The Inertia Wheels is just 12 lbs, and is complemented with built-in Effects and training software.
Add-on a stainless steel Third Axis wheel to enable precise control of roll, as well as allows mapping of other axis on control, such as effects, slider, focus, iris, or zoom on compatible gimbals.
Smooth & Precise Operations
The Inertia Wheels have built-in Effects, like "handheld simulation" or "shake" effects, which you could simulate the speed and vibration in the chase or fight scene.
Complementing the NODO Inertia Wheels' is its dual-band, dual-link radios: a dedicated uplink along a 400-950 MHz frequency and a downlink at 2.4GHz. This built-in wireless communication can run beyond a mile, and features a fast refresh rate of 100Hz.
The wheels also come with an Open API, allowing access to more control functions across a range of compatible gimbal and car camera systems, including the Freefly Systems MōVI, DJI Ronin, eMotimo line of gimbals, and various camera and VR platforms.
First-time operators also need not worry about navigating the wireless system as the controller includes a free training app, intuitively designed for operators to conveniently make the most of this tool.
Features
Proprietary Adjustable Weighted Wheels
Wireless Long-Range Camera Controller
Compatible with DJI Ronin, MōVI and many more
Optional 3rd Axis Wheel
1 Mile Wireless Range
2000ft Cabled Range
10ms latency
Transmit on 434MHz, 868MHz, 915MHz
Receive on 2.4GHz
Built-in frequency scanner
Included free training software
About NODO Film Systems
Built by the team of Local 600 Union cinematographer Boyd Hobbs, maker of the popular Alpha Wheels and co-founder of 1A Tools, the NODO Inertia Wheels offer a totally enhanced camera operating experience that cinematographers, gimbal owners, and camera operators in the region will surely love.
Please contact JCineCast team to learn more about the NODO Inertia Wheels.