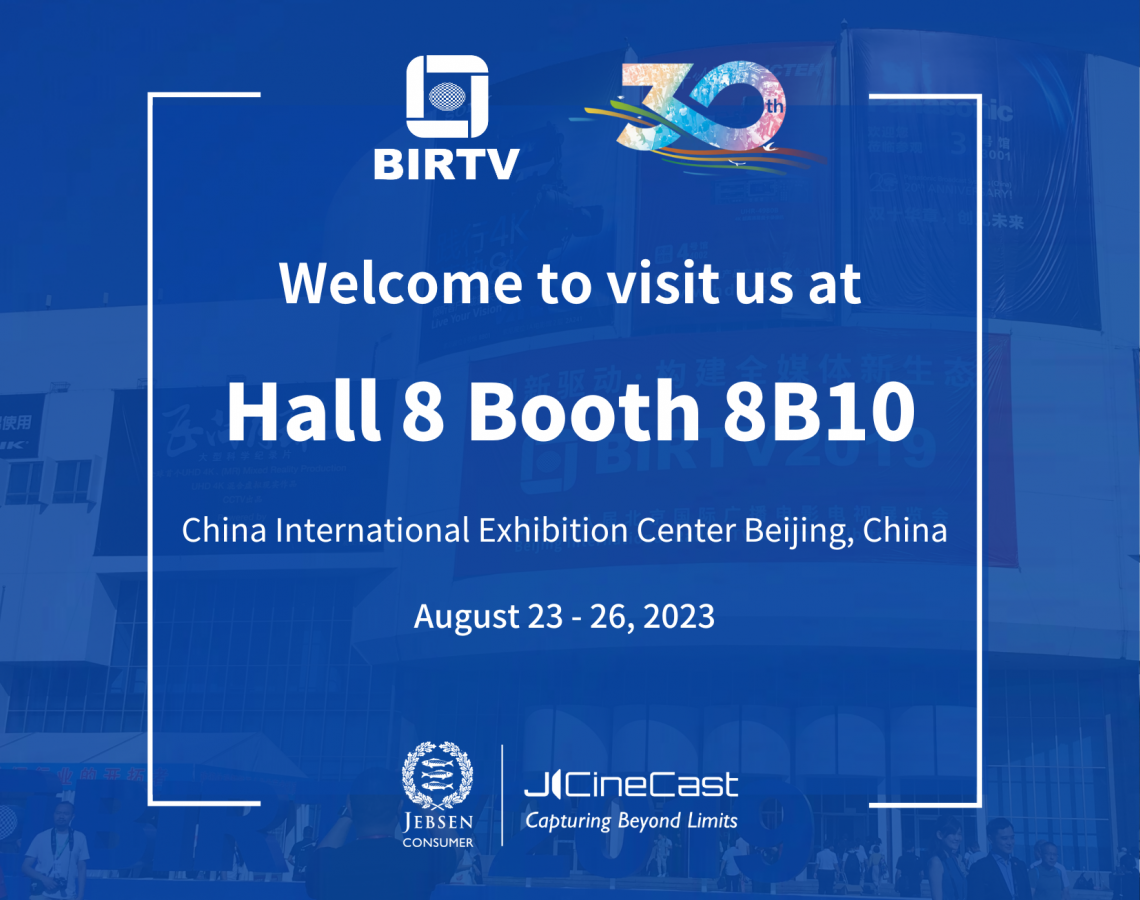 The 30th Beijing International Radio, Film, and Television Exhibition
Booth 8B10, Hall 8
23 to 26 August 2023
Explore the new frontiers of cinematic moviemaking with JCineCast at the 30th Beijing International Radio, Film, and Television Exhibition (BIRTV). The exhibit is an exciting opportunity for the film and TV production community of all genres to discover and experience the potential of the latest, state-of-the-art filmmaking and television equipment by JCineCast's suite of premium partners.
Be immersed in the latest innovations at JCineCast's booth, which include:
Angénieux Optimo Ultra Compact 21-56mm and 37-102mm zoom lenses and the Optimo Prime series of lenses, plus a long-awaited, new release from Angénieux will be unveiled that you shouldn't miss.
Tiffen Steadicam G-70X2 Power Arm (the arm's public debut in Asia) and a range of newly released diffusion filters like the Black Fog & Night Fog, Angénieux Optimo Primes IOP rear filters, and ARRISignature Prime rear filters.
The Phantom T4040 high-speed camera, exhibited alongside MRMC's powerful robotic arms, theBolt Mini Model Mover and BOLT X, and accompanied by the Flair software system, a BIRTV 2022 Recommended Innovations for seamless filming and camera robotics.
Latest tools making their Asia debut, like NODO MAX Inertia Wheels upgraded series, DENZ PLC-MKIII portable lens projector, Cine Probe large-format probe lens, and PANTHER's newly upgraded S-Type Dolly.
Exciting cine gadgets such as Schneider ISCO4all full-frame anamorphic lens, CARTONI Maxima 30 and Maxima 5.0 fluid heads, CINEPADS professional line-up of field monitors, GATES FLEX 4K underwater camera housing, and Bright Tangerine's Rain Deflector and many more.
Discover the above and more when you visit JCineCast booth at BIRTV. Experience our featured offerings by testing them out yourself or approach our team for queries or more information.
Follow us on WeChat to not miss exclusive, on-ground promotions and surprises when you drop by. See you at Booth 8B10, Hall 8, from 23 to 26 August 2023 in Beijing!