Introducing The New Misfit Kick From Bright Tangerine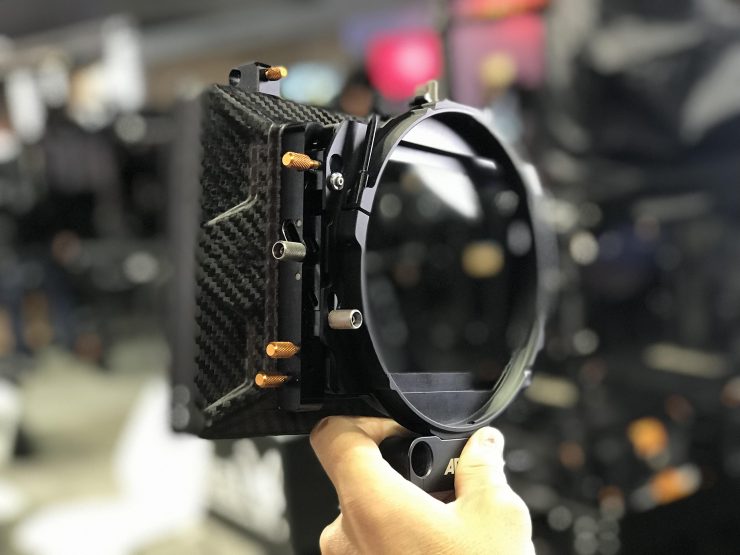 Building on the success of the original Misfit, Bright Tangerine has made a few incremental improvements to create the newly addition Misfit Kick. Misfit Kick is the next generation matte box for all cinematographers. This kit comes ready with two 4×5.65″ filter trays. Configurable to clip on, rod mount or swing away.
To complete the system, simply add a Frame Safe clamp adapter to suit the lens and you have a complete matte box ranging from 80mm to 143mm.
The clamp adapters use the new Frame Safe design for an extra wide field of view, even when using large format sensors with wide lenses.
The Misfit Kick features an all-new patented reveal stage design, making it more robust and easier to operate in the field, converting from a 2-stage to 3-stage matte box without any extra hardware or tools, just a third filter tray.
Rather than use ball bearings like traditional matte boxes, the Misfit Kick uses a new spring system in combination with a protruding ridge to secure the filter trays, creating a positive locking position with tactile feedback for increased confidence when loading filters. For even more security, a filter guard can be mounted onto the bottom of the sunshade.
When working in fast paced environments like on a tracking vehicle, drone or jib, a safety loop provides a secure tethering point for a safety wire or lanyard.
For additional light protection, add the optional top flag, side flag or hard mattes for precise control over flares and image contrast.
Knurled, captive locking screws are used to secure filters in place, preventing screws from going missing while in the field.
The sunshade is built from high-grade carbon fibre and the reveal system from CNC cut hard anodised aluminium for extra strength while staying lightweight.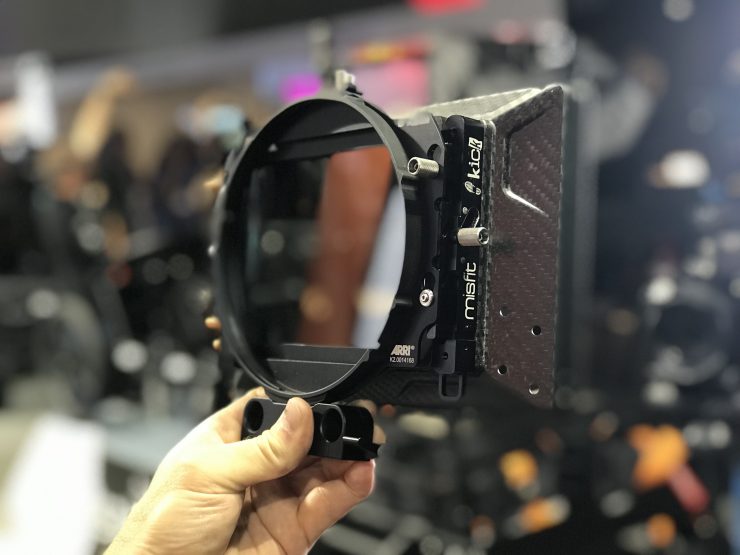 Features:
Patented Reveal Stage for tool-less conversion to 3-stage
Works with Frame Safe Clamp Adapters for Misfit Kick and compatible with ARRI clamp adapters
Configurable to clip on, rod mount or swing away on 15mm LWS or 15/19mm Studio supports
Compatible with ARRI filter trays
For more details, please contact our Cinematic & Broadcasting Solutions team.