Introducing MotoCrane Revolt: The first open-source power solution for Ronin 2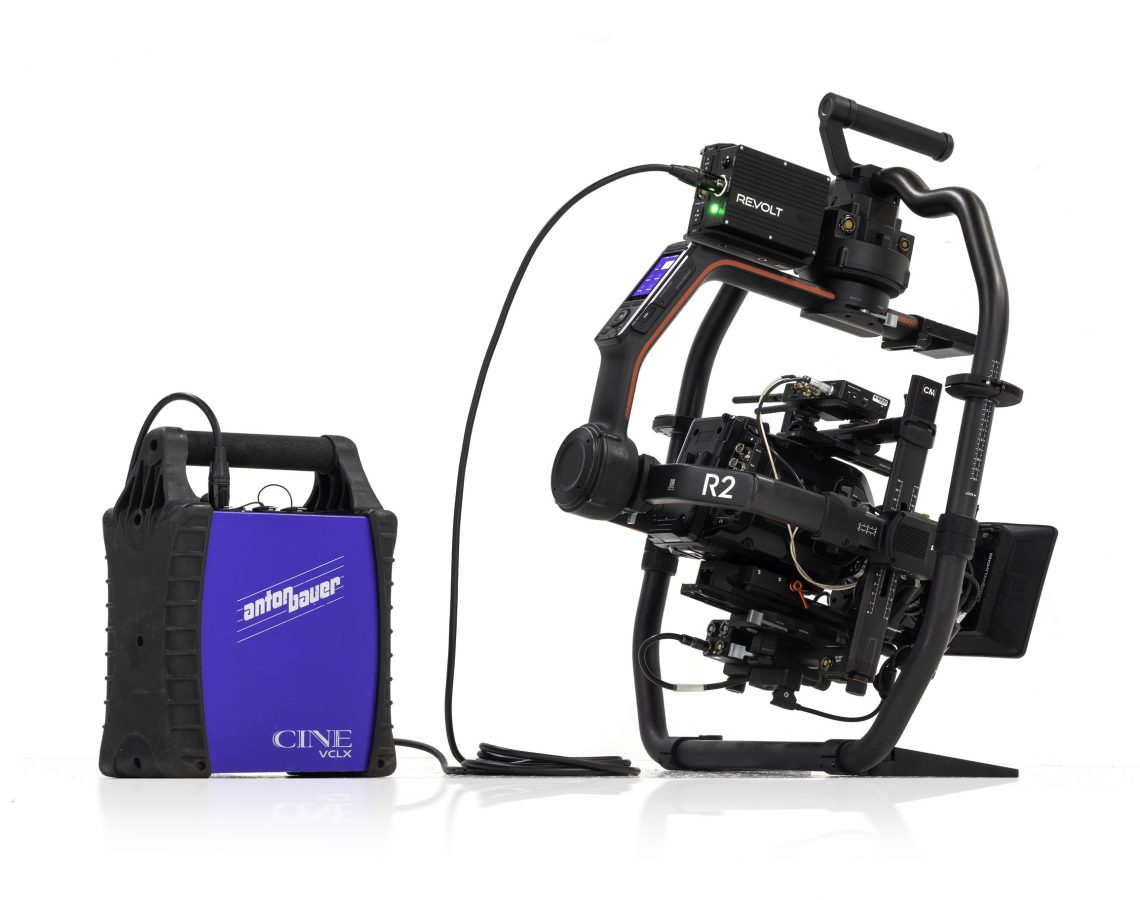 After years of development, MotoCrane has released a new battery system for Ronin 2. Owners and operators can now enjoy powering their Ronin 2 (and even Ronin 4D, and Inspire 2) with Revolt and two new power converters (DC-3 and AC-3) which allow power to be sourced from nearly any voltage.
The Revolt contains an onboard logic processor which actively communicates with the Ronin 2 during operation. Additionally, the Revolt contains a common 3-pin XLR power input, making it directly compatible with a wide variety of 24V power sources like the Anton Bauer CINEVCLX, Block Batteries, Core SWX Renegade and more.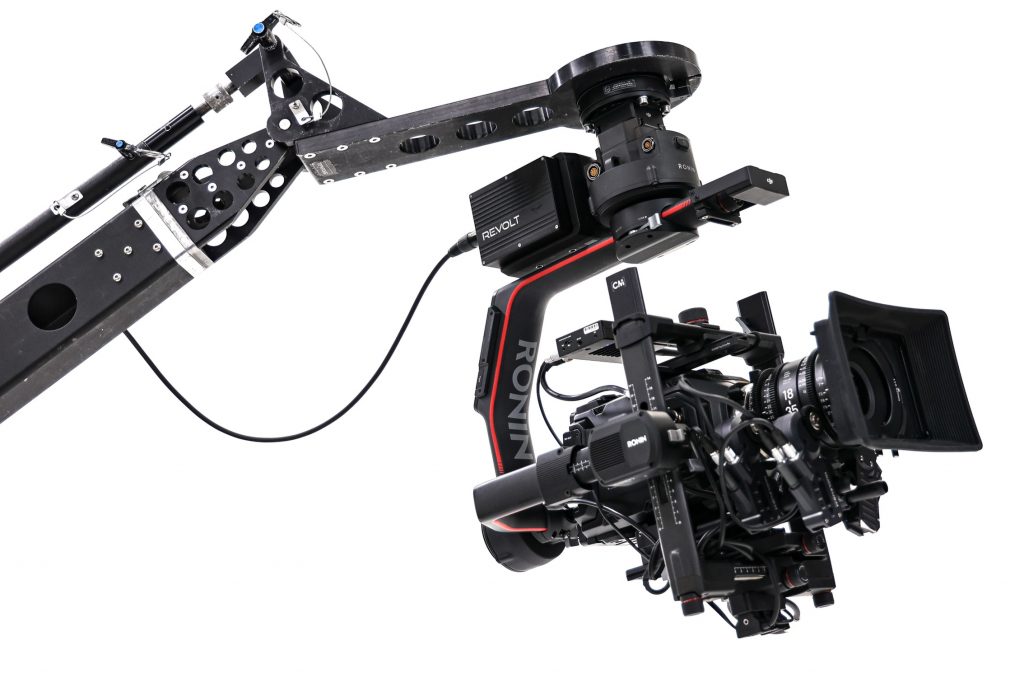 In many applications the Ronin 2 benefits from being connected to a larger capacity power source which minimizes or eliminates changing out the 2x 98Wh TB50 batteries every couple of hours.
This is critical where the Ronin 2 operates as a true remote head (crane/jib/cable cam) and the operator may not have convenient access, or the luxury of stopping action to accommodate a battery swap.
To complete the Revolt ecosystem, MotoCrane also announces two new power supplies- the DC-3 and AC-3 which convert common voltages such as 12V from a car battery or 120/240VAC wall power to 3-pin XLR for compatibility with Revolt. This allows the Revolt ecosystem to be a "one-stop-shop" for providing power to the Ronin 2. Operation of Revolt is simple, plug and play, and requires no modification or special tools- just pop the Revolt in like a TB50, connect your power source and start shooting.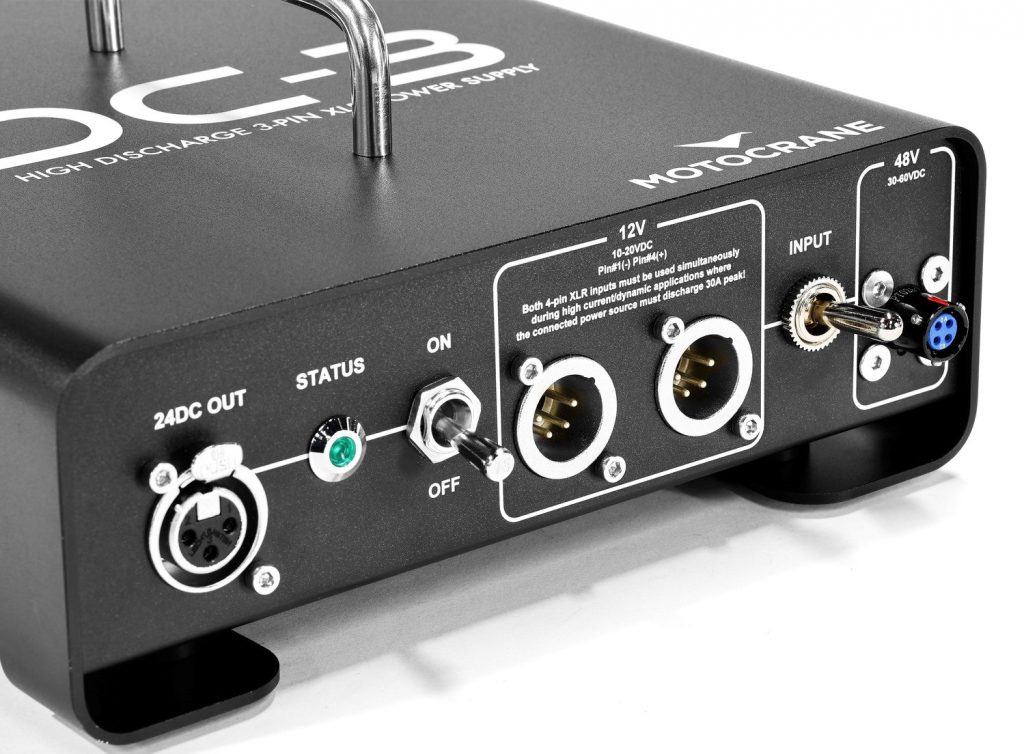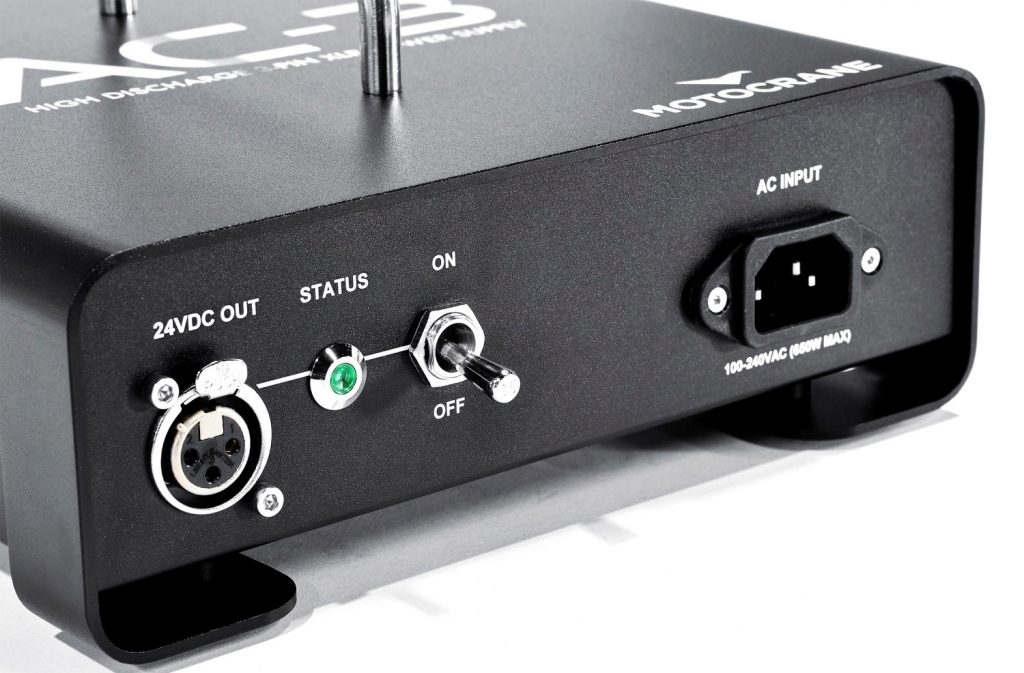 The Revolt, DC-3, and AC-3 are all constructed of 6061-T6 Aluminum for durability and years of use. The Revolt ecosystem is now available for pre-order and the first units will start shipping in mid-July.
Highlights:
Power without constraint
Smart, simple, plug-n-play
Powerful, complete ecosystem
Support different voltages
Support a wide variety of applications