Interview with Steadicam Master Li Qiang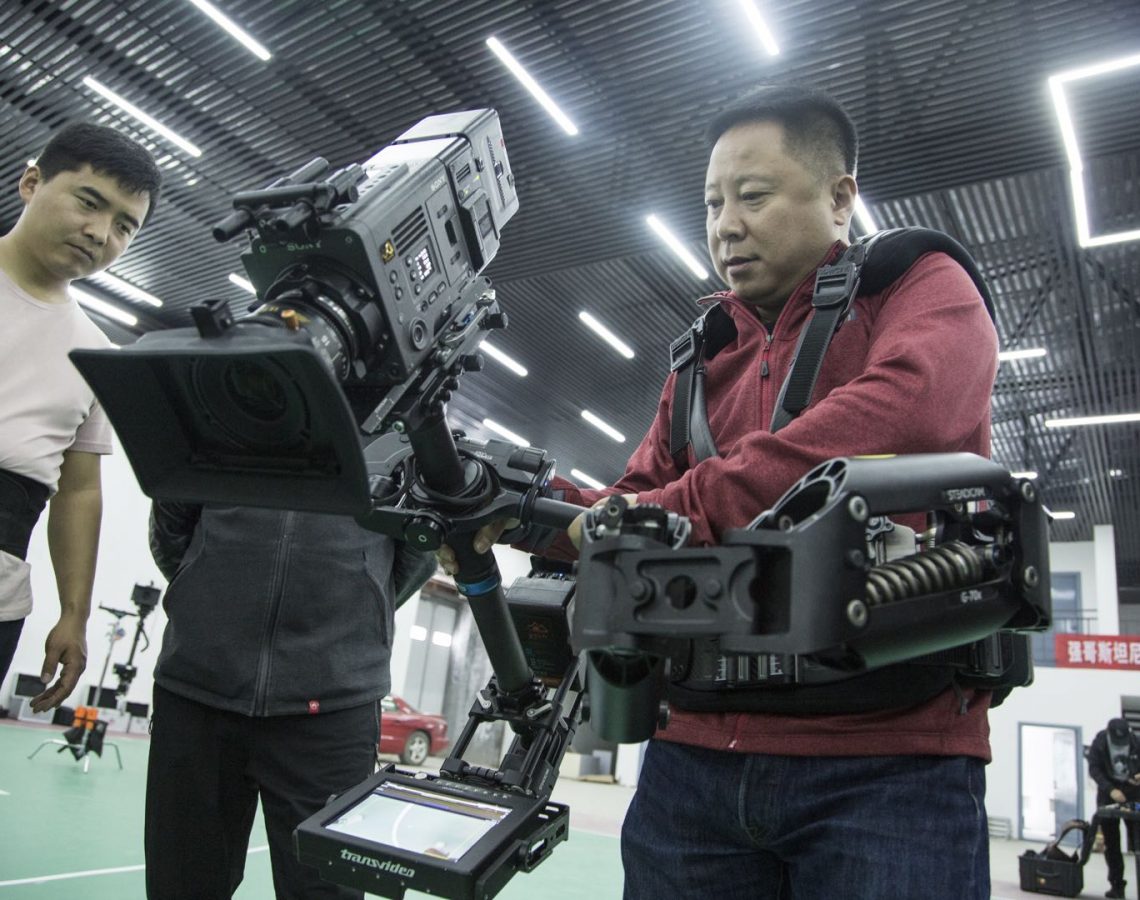 Technical skills in the world of cinema continue to grow and evolve as different filming technologies become indispensable on set. Among these equipment is the revolutionary camera stabilising device, Steadicam.
To educate local cinematographers on the use of this adaptive tool, veteran Steadicam Operator, Li Qiang, led several Master Class sessions in Beijing & Shanghai since 2014.
Jebsen JCineCast team has invited Li to share his user experience of Steadicam:
Tell us about your experience with using the Steadicam over the years?
Li: Having been in the industry for more than 20 years, I have witnessed the development of Steadicam in China, from an unfamiliar brand to its current popularity. During its early years, information about the technology was scarce. There was no one to teach me, nor were there any online resources. Even a book on it was hard to find. I spent about five years constantly exploring it through practice. A series of trial and error led me to develop my skills and my personal set of operating methods.
Luckily, I discovered later on that these self-taught Steadicam methods were compatible with Hollywood's techniques. Back in China, however, the use of Steadicam in films was relatively backward. It was hard to find or hire a professional Steadicam operator, not to mention that only a few people were familiar with it or could demonstrate its functions. So, over the years, I have committed myself to making more people, including film producers, appreciate Steadicam better. Through my work, I tell them what Steadicam can and can't accomplish, its advantages, and how it enriches the camera language. I also work with other Steadicam users in enhancing their creative ideas, for better storytelling.
To me, it's important to bring Steadicam to more people and friends in the industry—to teach them how to fully use it to their advantage. These efforts contribute to the continuous professionalisation of Steadicam.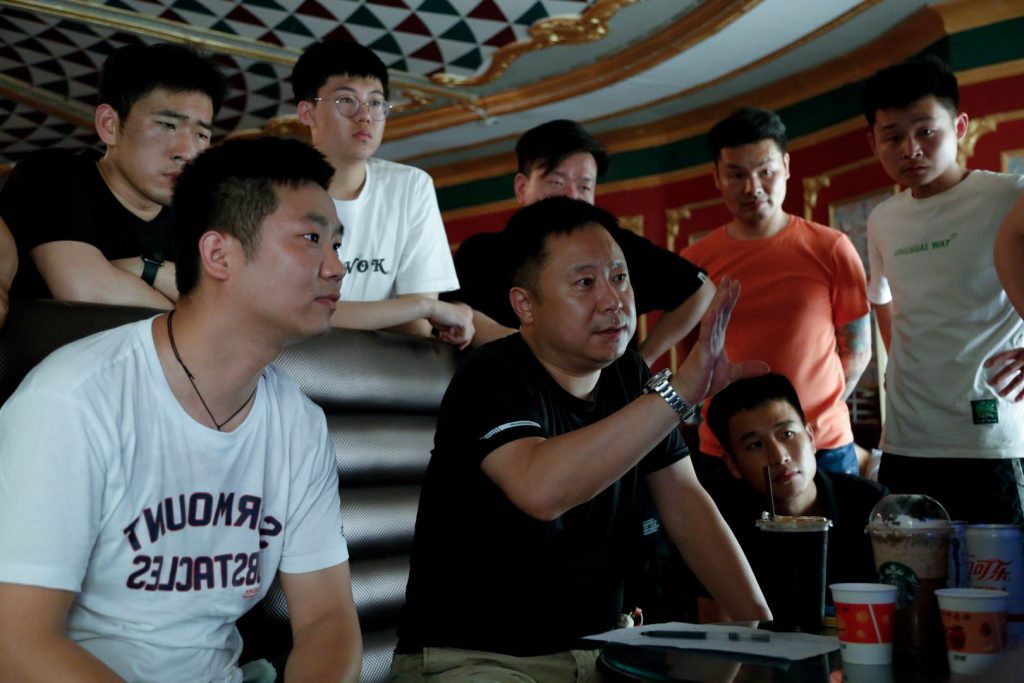 How has Steadicam influenced the development of Chinese filmmaking?
Li: For a camera stabilising system, Steadicam is ingeniously designed as it gives cinematographers full control of the camera. Since the device absorbs any bumps or shakes from any camera movement, cinematographers can freely take smooth shots even as they are moving or when shooting in difficult conditions.
This beloved feature has enabled many filmmakers to creatively exploit varied angles and spaces on set. From Chen Kaige's The Emperor and the Assassin and Mei Lanfang, to Jiang Wen's The Sun Also Rises and Let the Bullets Fly, Feng Xiaogang's Cell Phone andPersonal Tailor, He Ping's Warriors of Heaven and Earth and Wheat, Huang Jianxin's The Founding of a Republic, Beginning of the Great Revival, as well as films like Letter from an Unknown Woman, Lost and Love, The Grandmaster, The Warlords, The Undercover Agents, and Ocean Flame, and Liberation, directed by Li Shaohong, many creations by renowned directors and Directors of Photography have utilised Steadicam's camera language capabilities to frame special perspectives and realise creative visions.
The Steadicam technology is constantly evolving, along with the audience's aesthetic tastes. I believe that with the rapid developments in the Chinese film industry, Steadicam will continue to be a mainstay in future films. Its growing applications are set to inspire new storytelling techniques.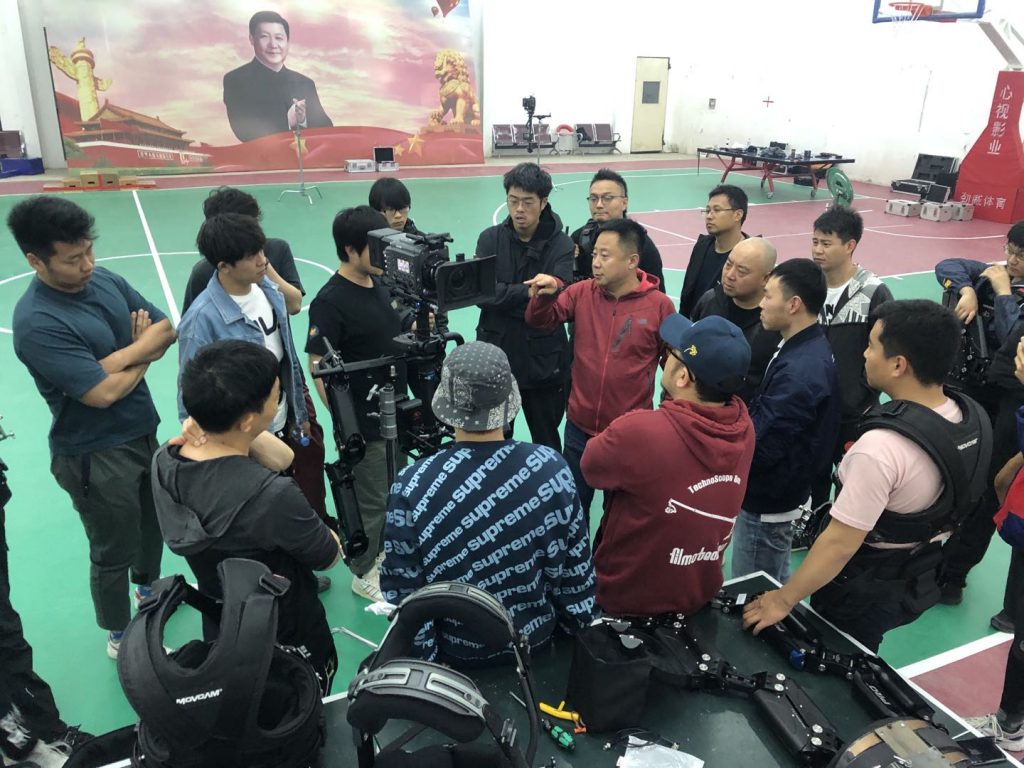 What are the advantages of the new generation of Steadicam technologies?
Li: The Volt system is a revolutionary development for Steadicam. It combines science and technology to address operational restrictions experienced by the previous generation of Steadicam users. Volt provides horizontal stabilisation and flexible motion control modes, so cinematographers can focus more on the composition, angle, mood, pace and collaboration with the actors.
The G70X arm serves as an important support and shock absorbing device for Steadicam. Its practical iso-elastic system enables cinematographers to effortlessly operate over a large range of motion without compromising stability.
Exovest is another revolutionary product of the Steadicam system. Its simple structure and ergonomic design provides cinematographers better breathing space. It's also very easy to wear.
While cinematic advancements are important, and know-how of these new systems can help beginners easily enter the industry, it should be noted that innovative equipment like these is only a form of help. Becoming an excellent Steadicam operator entails more than just technical knowledge of these new technologies; creatives must still know and practice their basic cinematography skills.
Why did you start these Steadicam classes?
Li: I wanted to address the growing demand for professional talent. Innovations in the film and TV industry have increasingly put a spotlight on Steadicam's professional capabilities. With this Steadicam class, I hope to share the methods and techniques I've learned over the years. This class can help Steadicam users master fundamental skills, take fewer detours, and quickly respond to the fast-expanding talent demands of the industry.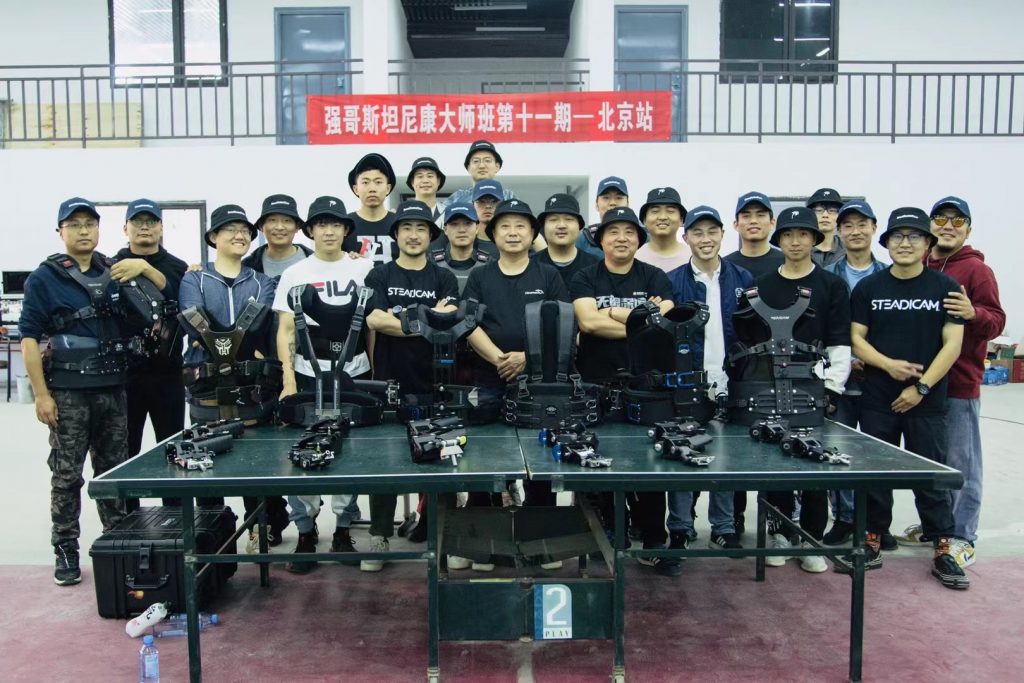 Why is traditional training in Steadicam important?
Li: The Steadicam is a very professional tool. Its role in visual grammar is very significant. It gets rid of the restrictions and constraints from heavy equipment such as track, crane and tripods. It can expand from two-dimensional space to three-dimensional space relatively freely to realise the director's narrative, as well as give the audience an immersive visual experience.
Steadicam operators are equally expected to imbibe the same high-quality professionalism. Besides mastering the system itself, they must also know how to establish a smooth relationship between the Steadicam and the people on set. This includes timely coordination with actors and with the film crew through changes in mood, lighting, and scenes, to deliver the best results. Moreover, they need to possess high-level cinematography knowledge, physical strength and endurance.
Receiving traditional training gives students a head start in understanding and mastering relevant knowledge and skills, while helping them cultivate their unique visual aesthetic.
What is your message to new or aspiring Steadicam operators?
Li: Learning to proficiently use the Steadicam system is a very arduous process. It takes vast amounts of time, patience and passion. Just like in Kung Fu, the integrity of the basic skills must be highly valued by Steadicam operators.
I hope that under professional guidance, new Steadicam operators will train hard and master the basic skills, while keeping their passion and curiosity alive. Constantly improve yourself, learn from others, communicate well, and stay in good shape. Also, keep on building your cinematography knowledge, refining your artistry, exploring more creative experiences with the Steadicam, and telling good stories.
A Cinematographer's Steady Companion
Before Steadicam's industrial debut in 1975, visual storytellers like Li had to roll their camera on a dolly to execute tracking shots. When space and time are limited for such a setup, the only other option would be to hold the camera and follow the moving subjects—a method that produces a shaky footage.
Wearing a harness attached to an iso-elastic arm, which is connected to the sled by a frictionless gimbal, Steadicam operators can now move around the actors or the space being filmed while rendering smooth and controlled shots onscreen. By activating the user's natural range of motion and absorbing shocks during movement, the Steadicam system removes the time- and cost-consuming setup and bumpy shots seen in traditional stabilising methods.
The latest Steadicam M-2 furthermore allows users greater flexibility with lighter weight and configurable parts, including battery mounts, plates, top stages, and professional monitors. Powered by an optional built-in rig, the Volt™, users can now also record and set desired roll and tilt angles, and adjust these angles seamlessly during operation.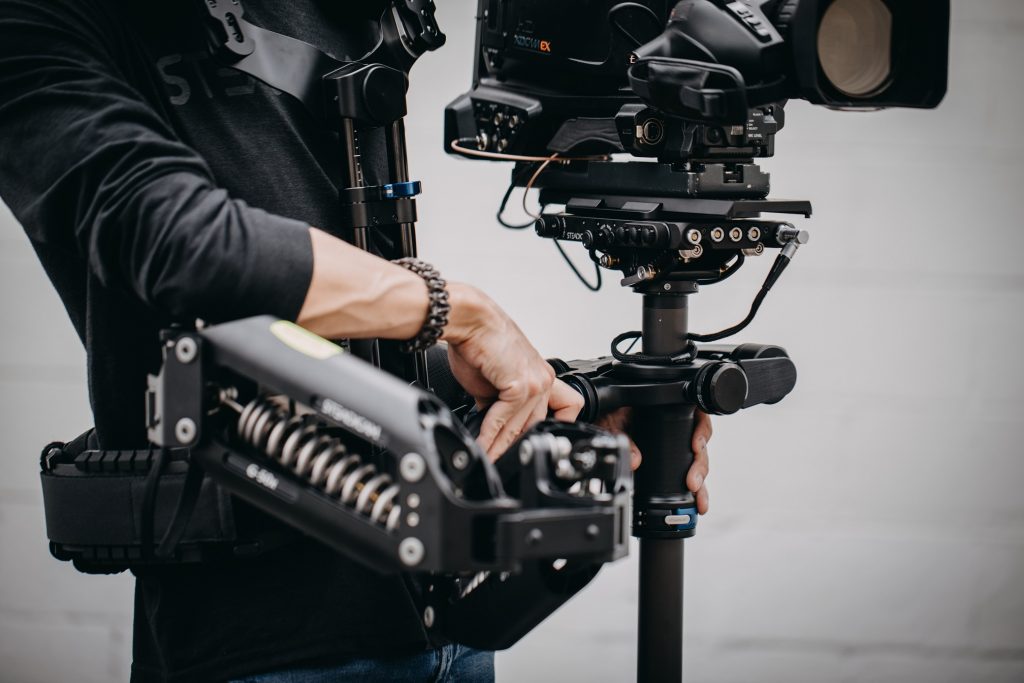 Moving to Tell Visual Stories
While the Steadicam M-2 adds on-demand convenience with its wearable and versatile design, only its operators can maximise its storytelling benefits behind the scenes. Whether it is being used to follow the character's movement, relay the character's unique point of view, or shoot high-speed frames in non-dolly-friendly spaces, the Steadicam relies on the user's technical skills to deliver a truly immersive visual output.
Please contact JCineCast team to learn more about the Steadicam.