Four MRMC Bolts Capture New Porsche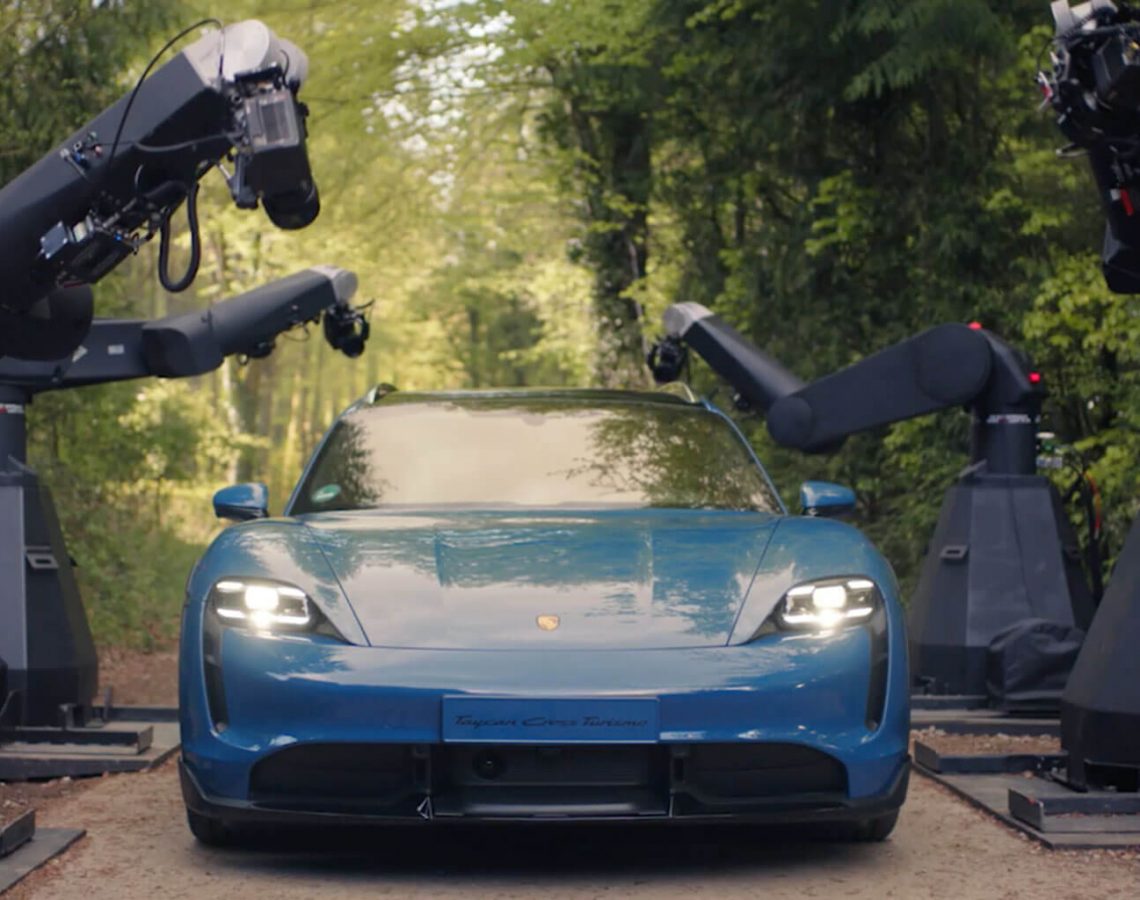 Creative agency Amplify approached the MrMoco Rentals team to help capture the new Porsche Taycan Cross Turismo. They were challenged to create a new commercial to excite a younger audience by creating a one-of-a-kind viewing experience, capturing the new Porsche in the place it feels most comfortable — the great outdoors. The brief to MrMoco Rentals was to use its robotic rigs to create a factory-like production line and use the robots to analyse the car and its new features.
"It is always exciting to work on high-end car brand projects, especially when the client and agency challenge us to create visually impressive content — we've been doing this a very long time but are still amazed at the new ideas and creative boundaries pushed by the brands and agencies."
CALLUM CAMERON — MOTION CONTROL PRODUCER, MRMOCO RENTALS
THE CHALLENGE
With an incredibly tight deadline, it was not possible to arrive at the location and program the moves on the go, and therefore the MrMoco Team used the storyboards to pre-vis the scenes and solve all moves in advance. With this preparation the team could simply turn up on the day, import all the moves and read to start rolling immediately.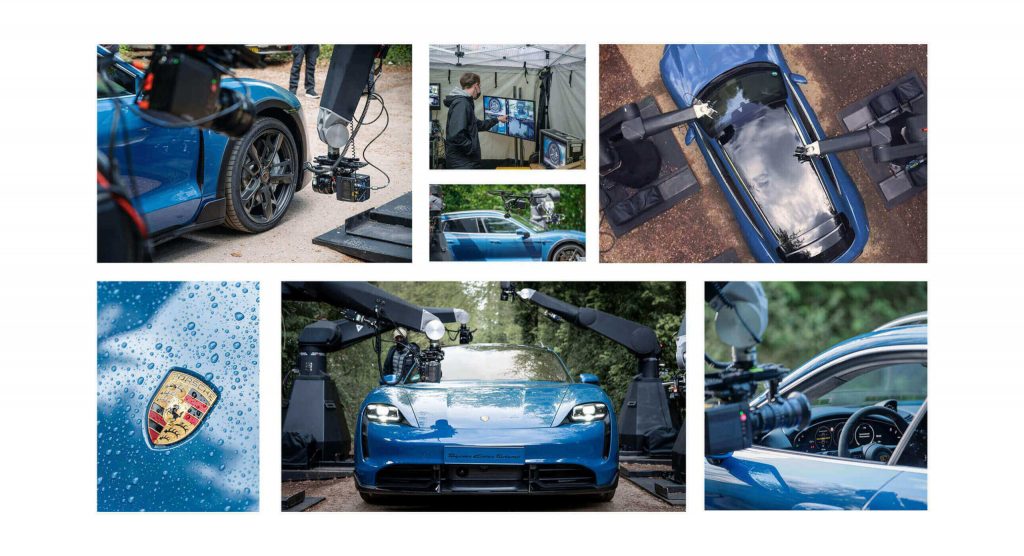 THE SOLUTION
After meeting with the team at Amplify and evaluating the storyboard and Porsche's vision, it was decided to use 4 Bolt™ Cinebots Systems, set up in factory-type positions, using sweeping but precisely synchronised moves, to simulate the Bolt' analysing of different areas of the car's bodywork and interior — resulting in a visually harmonious scene that highlights the car's new features.
Contact the JCineCast team to find out more creative possibilities of MoCo units for film and commercial shooting.