DP Jiang Kai's sharing of Angénieux Lenses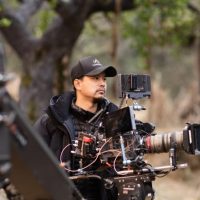 Director of Photography Jiang Kai recently wrapped up the filming of The Chronicles of Wu Geng, a big-budget drama series adapted from the anime Wu Geng Ji. After months of preparation and shooting, the series is currently in an intense post-production phase. The visual style of this live-action adaptation resembles that of an anime, setting it apart from conventional drama series. In this interview, Jiang Kai shares his insights into the creative process behind such a massive production.
Jiang Kai is a devoted fan of Angénieux lenses, especially the EZ1 and EZ2 which he used in most of his works,. Having mastered the Angénieux lenses' usage in different scenarios and their compatibility with different camera models, he recently tried out the newly released EZ3, Optimo Ultra Compact and Optimo Prime lenses.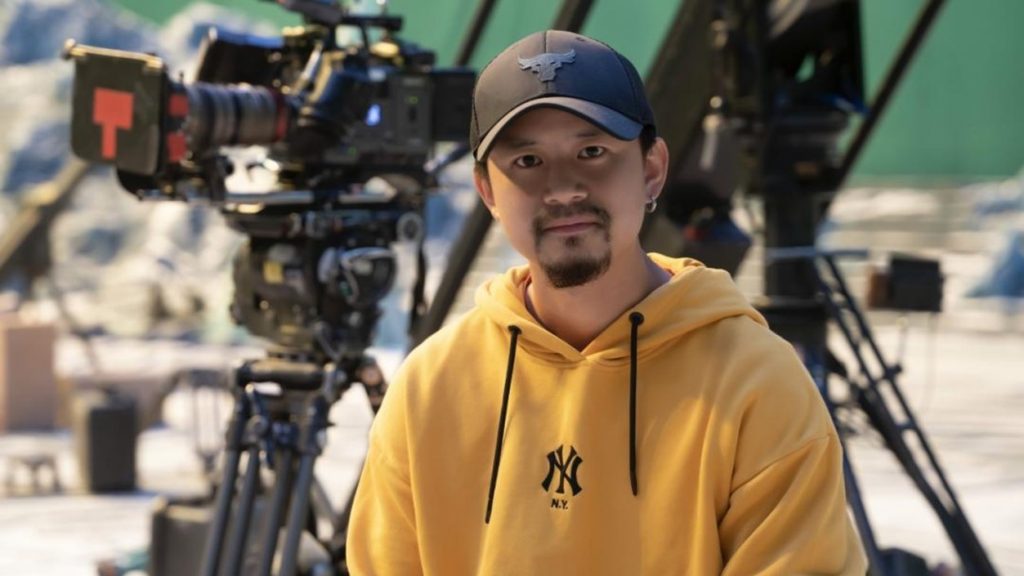 Jiang Kai graduated from the Cinematography Department of Beijing Film Academy. His cinematography works include Thousand Years for You, Weaving a Tale of Love and No Doubt in Us. He also directed the Tieshan Beacon Fire series, Tale of Longgong series, Bad Cop and The Terrible Live.
As The Chronicles of Wu Geng is a live-action adaptation. How does its anime-inspired cinematography differ from traditional TV dramas?
First, it alters our approach to composition. As we placed a greater emphasis on highlighting the subject of the frame, we had to adjust the composition ratios accordingly as well. Perspective and distortion were also used more boldly. We often leveraged wide-angle lenses to capture close-ups and extreme close-ups of characters, including their muscles, fists and weapons. In addition, certain reactions were magnified to enhance the characters' sense of power and dominance. Incorporating low-angle shots can further accentuate the characters' grandeur and heroic traits. And for certain antagonist characters, their distortion would be more pronounced, combining their attributes and props to create a more twisted portrayal, which intensifies their emotional struggles. Instead of following the horizontal plane, we even incorporated tilt shots and rotations in movement scenes.
Next is the wide range of special shooting angles and perspectives based on the characters' personality traits. We also incorporated many changes in speed, rhythm and scenery – which require integration with post-production and computer graphics (CG), such as frame skipping, acceleration, and blue/green screen composition. These techniques help capture the instant sensation of long-distance and large-scale movements.
Moreover, the integration of lighting effects – especially in action scenes that require a sense of speed – was employed to bring out the characters' attributes. This helps to match and enhance the lighting effects and colours during CG production.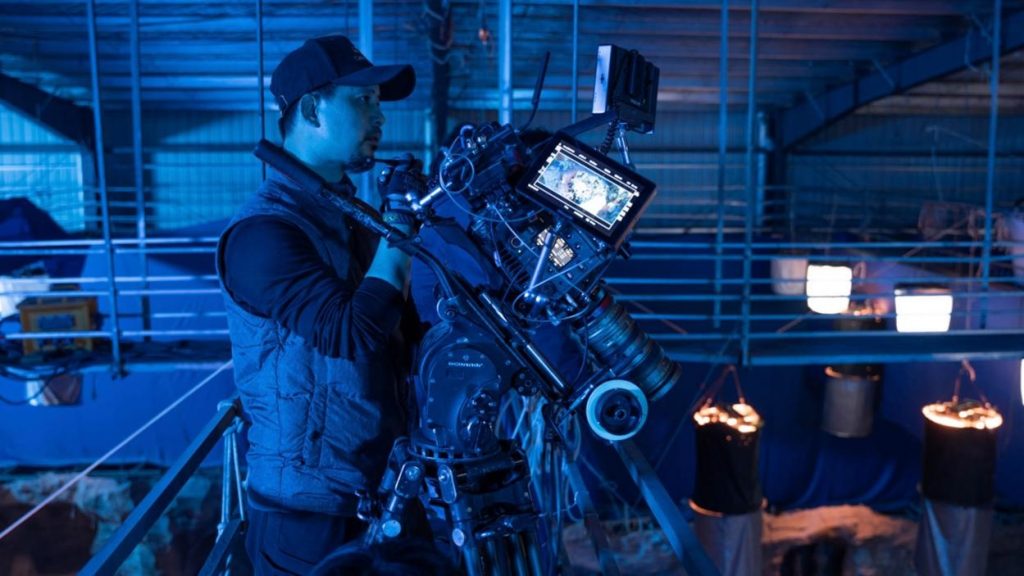 What equipment did you use in this production?
We used SONY Venice 2 CineAlta (V2), RED V-RAPTOR and DJI Ronin 4D for the camera. The lenses were ARRI Signature Prime and Signature Zoom, Angénieux EZ1 and EZ2, Laowa 12mm and macro probe.


In choosing Sony CineAlta V2, what factors did you consider with Angénieux EZ zoom lenses? What are the benefits of using them?
The combination of cameras and lenses works just as our eyes do. The lens is the cornea, and only with a healthy and high-quality cornea can the eye appreciate the beauty of the world. The Venice 2 camera is an excellent product with a CMOS size of nearly 36*24mm and 8.6K resolution. In our production, we mainly used the 8.2K 17:9 mode, which crops the CMOS to a size of 34.1*18mm. As all its internal settings are considered top-notch in the industry, it is crucial to have lenses that match these specifications in terms of imaging quality, sharpness, coverage of the image field, colour reproduction, distortion, mechanical quality, and more. Angénieux EZ lenses do fulfil all these requirements, even as zoom lenses.
The EZ lenses are compact and lightweight. When paired with a Sony CineAlta camera, they are much more portable, which significantly improves the shooting efficiency. This is particularly beneficial for capturing shots that require a strong sense of breath, or action scenes that involve dolly zoom between characters and backgrounds. The lens's size provides a flexible and smooth touch for the cinematographer's hands. Its aperture remains constant throughout.
When it comes to image quality, EZ lenses offer remarkable clarity and sharpness, whether in well-lit or low-light conditions, preserving details within the appropriate range (i.e. suitable apertures and distances). From fine lines to main scenes like caves or the realms of mystical beings, the lenses exhibit exquisite rendering, enabling the presentation of artistic and stylistic designs at an elevated level.
In terms of colours, the lenses do not cause any distortion or colour shift. You will notice that when the final series is released. We had a wide array of scenes in this production, and the combination of set designs and actors' appearances resulted in a rich and layered colour palette throughout the entire space. Any deviation or distortion would have adversely affected the overall quality of the production. Therefore, the EZ lenses demonstrate stable colour reproduction with natural saturation.
Furthermore, the lenses produce minimal distortion, which avoids exaggerated deformations when expressing emotions and preserving the audience's aesthetic sensibilities. They also provide a soft and natural transition for actors' skin tones. The lenses are made with durable materials, and adaptable to various shooting environments and extreme conditions. When the EZ lenses are used alongside Prime lenses, the differences between them are almost imperceptible.
The EZ lenses helped increase our efficiency and alleviate our stress for on-location shooting. They have also provided cinematographers and camera operators with more possibilities, allowing them to swiftly adjust to unexpected changes and maintain precise control over the scenes and composition.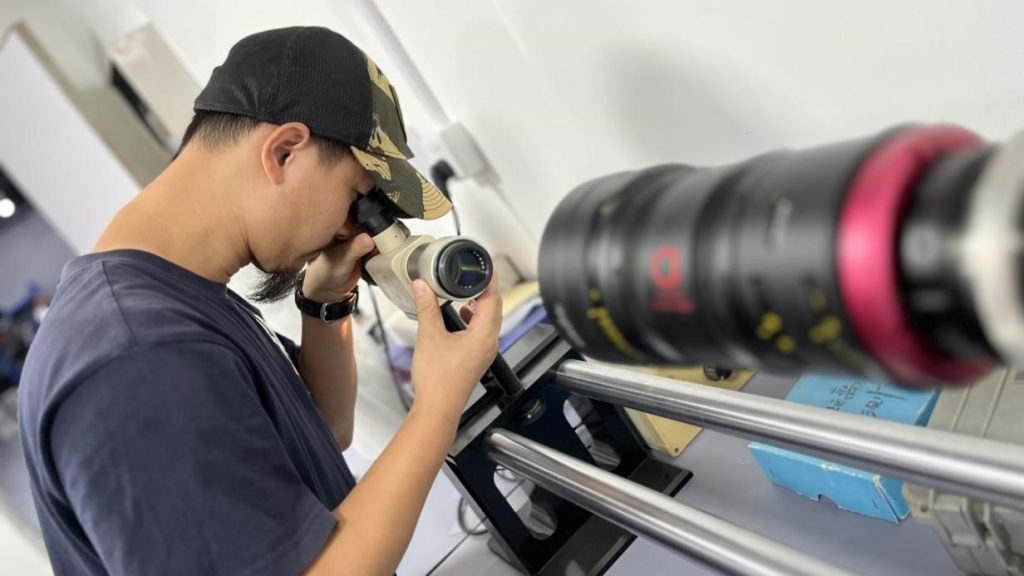 Angénieux is releasing its new EZ3 zoom lens. What do you know about it, and what are your expectations for it?
At the recent BIRTV2023, I had the opportunity to see EZ3, Optimo Ultra Compact and Optimo Prime lenses at the Jebsen CineCast booth. From its appearance, EZ3 preserves the legacy of the EZ series, including its unique mechanics and large aperture. The 45-165mm T2.3/T3 covers Super 35 format, while the 68-250mm T3.5/T4.5 covers full-frame format. EZ3 features a unique rear optical module that allows for quick switching between full-frame and Super 35 formats to meet the demands of various shooting scenarios. The lens is compact, lightweight, and exudes a sense of quality.
After the event, some cinematographer friends and I conducted a lens test on the EZ3 and Optimo Prime lenses. We specifically used a collimator to measure the alignment of their internal lens groups along the vertical axis, their back focal length, and any focus shifts during zooming. We found that EZ3 offers excellent value for money. Its optical quality, resolution and modulation transfer function (MTF) values are even more precise, and it produces softer halos. The breathing transition when focus changes is also very natural. I highly anticipate it will come in handy in my future creative endeavours.
After testing, what insights have you gained about the Optimo Ultra Compact zoom lenses and Optimo Prime lenses?
The 21-56mm and 37-102mm lenses are even more high-class. They are the perfect complement to the Optimo Ultra 12X and Optimo Prime series, and they serve as excellent alternatives to the traditional 15-40mm and 28-76mm lenses with red rings. These lenses are more compact and precisely designed. Based on our preliminary testing, they meet excellent technical standards in terms of image quality, colour control, sharpness, contrast and clarity. Their handling of stray light enhances the desired glare, creating a more romantic atmosphere.
The Optimo Prime series also offers handy and efficient operation for cinematographers in terms of size and weight. Most of them have a wide aperture of up to T1.8, resulting in a warmer, smoother and softer treatment of skin tones. Their biggest perk is customization – allowing the replacement of built-in optical elements and aperture blades. This feature adds a unique charm to personalized style settings and artistic processing. The lens's bokeh is not limited to circular or elliptical shapes; it can also create effects such as triangular, hexagonal or nonagonal bokeh patterns. Personally, I find this feature very appealing as it opens up more possibilities for my future shooting and creative endeavours.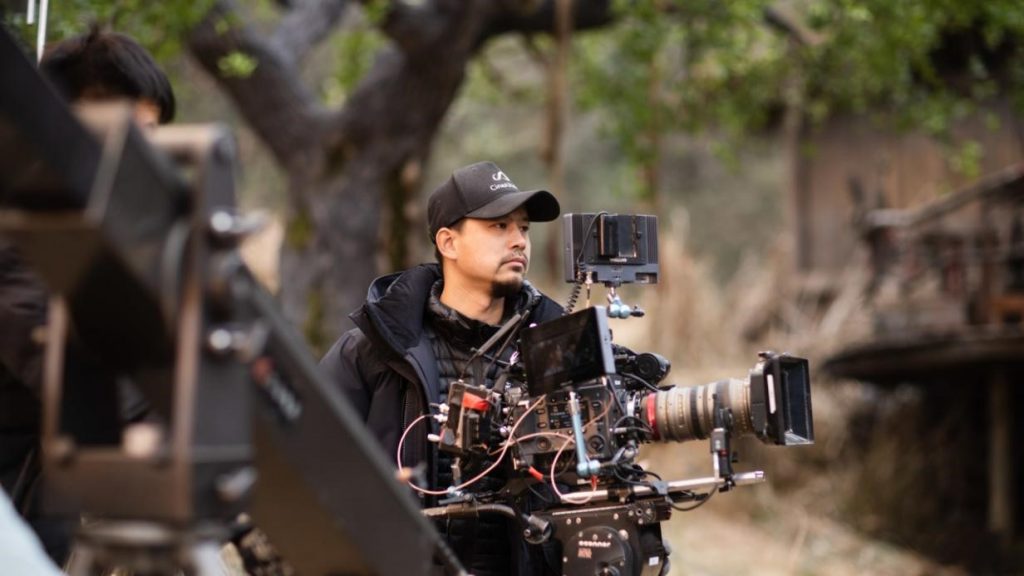 Special thanks to Jiang Kai for the sharing. While anticipating the release of The Chronicles of Wu Geng, let's also look forward to his works shot with Angénieux EZ, Optimo Ultra Compact and Optimo Prime in Jiang Kai's upcoming cinematography works.
Special thanks to Beijing Digital Technology Co. Ltd and photo courtesy of Jiang Kai.