DP Arden Tse shoots Winter Paralympics Video with Angénieux' Optimo FF Collection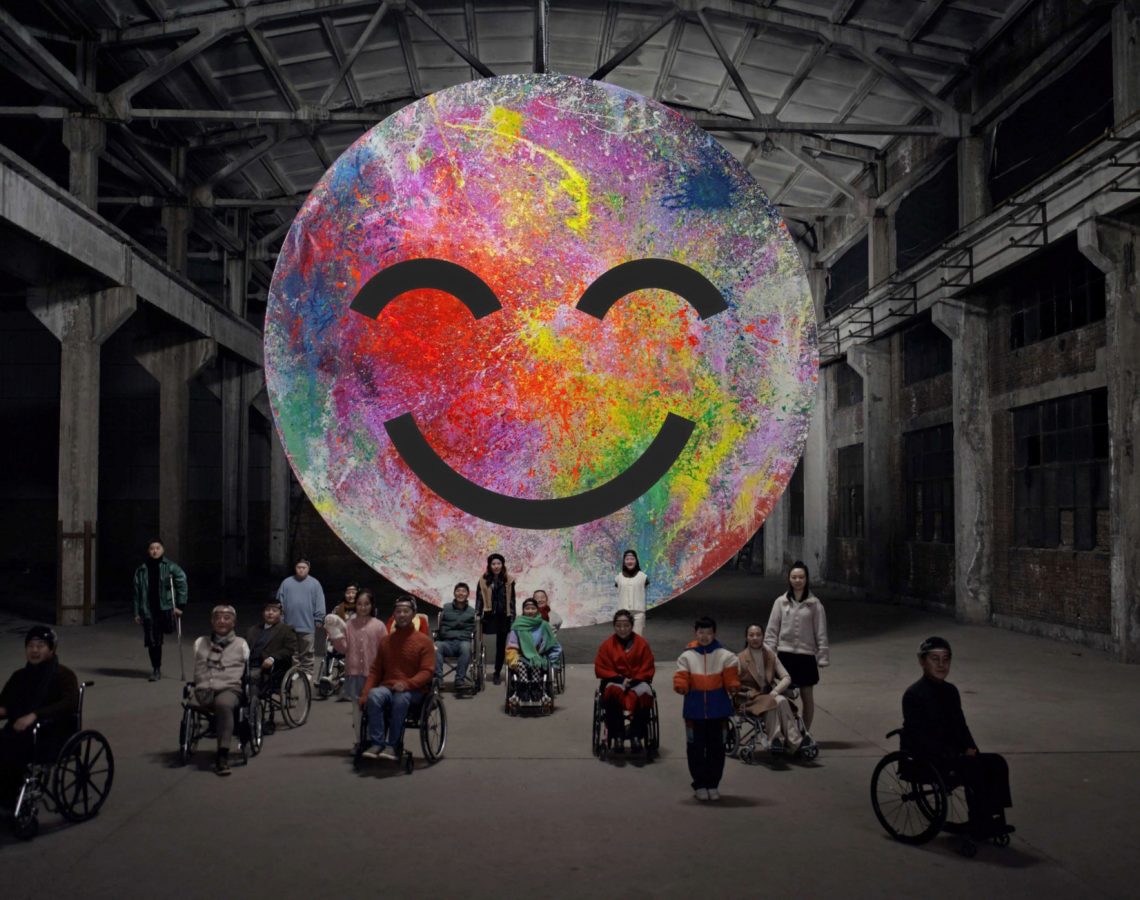 Cinematographer Arden Tse was behind the lens to shoot the footage "Bloom", an Announcement in the Public Interest (API) tribute to the Beijing 2022 Paralympic Winter Games. It was the first production in China to use Angénieux's full range of full-frame lenses. We sat down with the Director of Photography to talk about his experience using the cine lens collection, including the newly released Optimo Ultra Compact 37-102 zoom lens, Optimo Primes and Optimo Ultra 12X.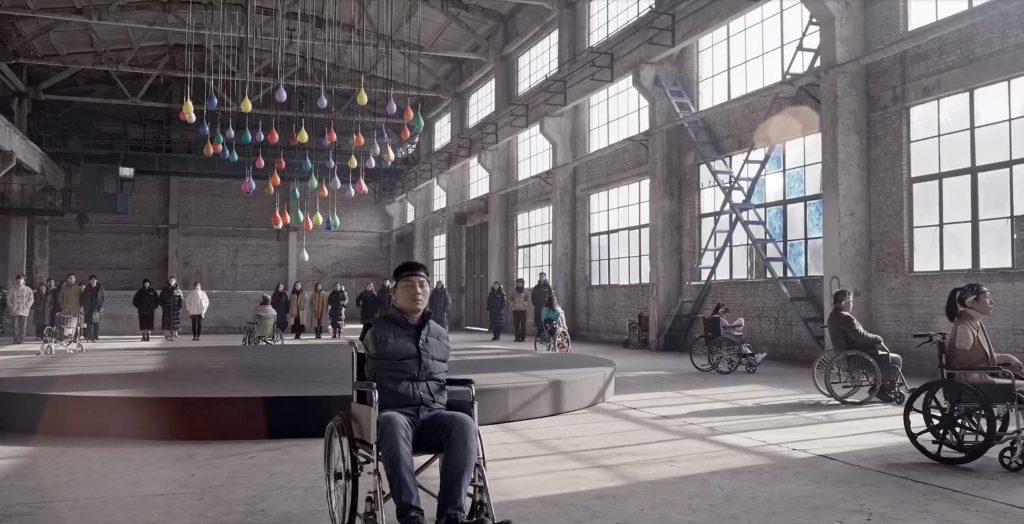 What's the biggest difference between this API shoot and your previous commercial shoots?
The biggest difference is that this shoot blurs the line between a documentary and a docu-style or rehearsed cinematography. We needed to show an event that happened in "real-time" within a theoretically impossible timeline. This tested our production team's level of understanding of the project's spatial logic, and how meticulously we can arrange the shooting sequence and angles. In the end, I think we were able to successfully pull off this difficult task.
What lens language did you intend to use for this project?
The shots needed to convey speed and accuracy, and it had to showcase both beauty and authenticity onscreen. The change of camera position had to be quick because we heavily relied on the natural light and had to capture the expressions of the extras when seeing the spectacle before them. Had we indecisively positioned the camera without considering the visual grammar, direction of light and feasibility of editing, we would have lost the fresh gleam in their eyes, and eventually, the visual power unique to this film.
Why did you choose to use the entire series of Angenieux's full-frame zooms & primes for this shoot?
The first time I used the Optimo Primes, what impressed me most was the portrayal of the face— its handling of the facial contours, as well as its colour and sharpness. I was very excited to learn that it also has a 37-102 zoom in the same series. Because I'm already familiar with the texture of the Optimo, and there aren't many options for lightweight large-format zooms at this focal length (37-102), using this lens series to complete this shoot was an ideal choice.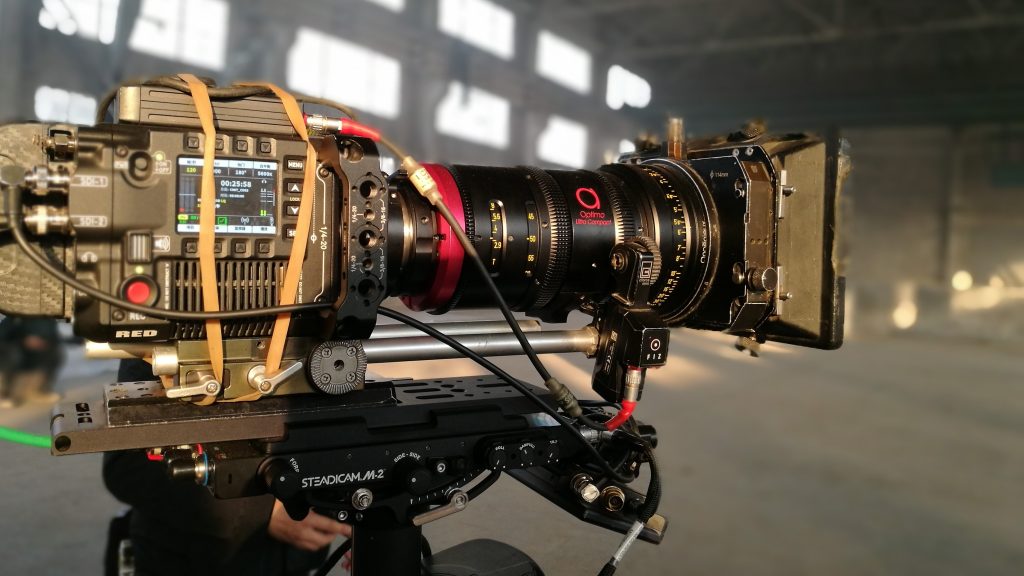 How was your experience using these lenses?
I couldn't have been more satisfied. The Optimo Prime lived up to my expectations and gave me a beautiful and real texture. But I was even more pleasantly surprised by the 37-102. As a zoom lens, it has exceptional optics properties, giving cinematographers different effects at different focal lengths. Many zooms are conservative in this regard, but this lens gives us more room to be creative. I look forward to discovering more of its potential when I use it again next time!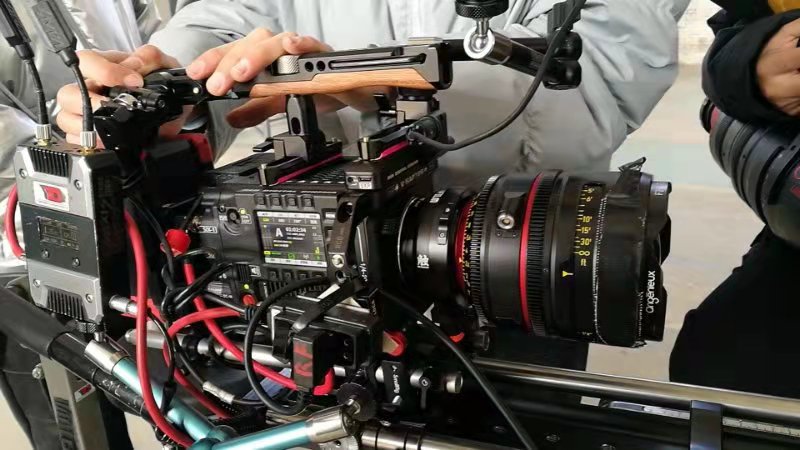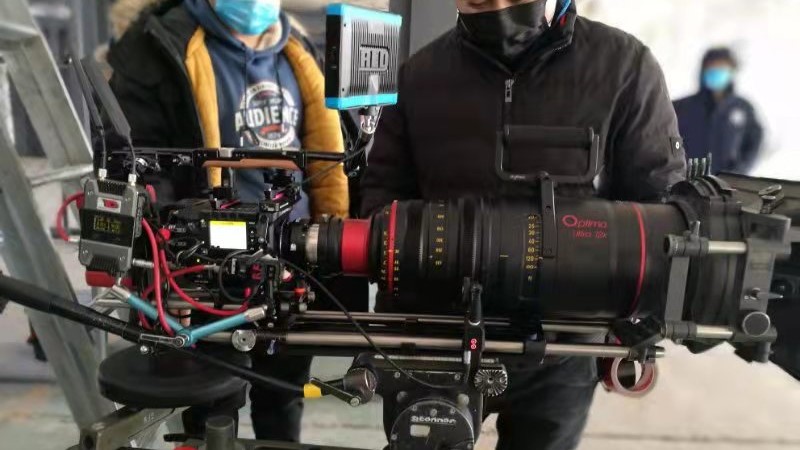 Officially distributed by JCineCast in China, Angénieux's Optimo full-frame, high-end lens collection is ideal for demanding productions requiring precision, quality and agility. Angénieux and Jebsen are grateful to support the production of this meaningful public announcement video, which, apart from celebrating the remarkable strengths of our Paralympic athletes, also showcases the world-class talent of our local filmmaker.
"Bloom"— A tribute to the Winter Paralympics. A group of disabled people gathered together to create a piece dedicated to the Winter Paralympics. An experiment in technology and art, an expression of the spiritual power of the disabled.
Chief Director: Zhang Yimou
Producer: Shen Chen
Director: Xiong Chao
Producer: Li Zhiwei
Director of Photography: Arden Tse