Creating your own vision with the Angenieux Optimo Prime Series
After 50 years almost fully dedicated to high-end zoom lens design and production, Angenieux announced in 2019 a complete set of high-end Full Frame prime lenses – the Optimo Prime series, in partnership with Band Pro Film & Digital and Jebsen Industrial.
The series embodies the personalisation attributes, customisable at the factory or by certified lens technicians, that offer endless possibilities for achieving unique looks.
Discover the lens unique key features:
The Optimo Prime series will include 12 focal lengths: 18mm, 21mm, 24mm, 28mm, 32mm, 40mm, 50mm, 60mm, 75mm, 100mm, 135mm, 200mm. The first pieces of the series are expected to be delivered to customers within this year.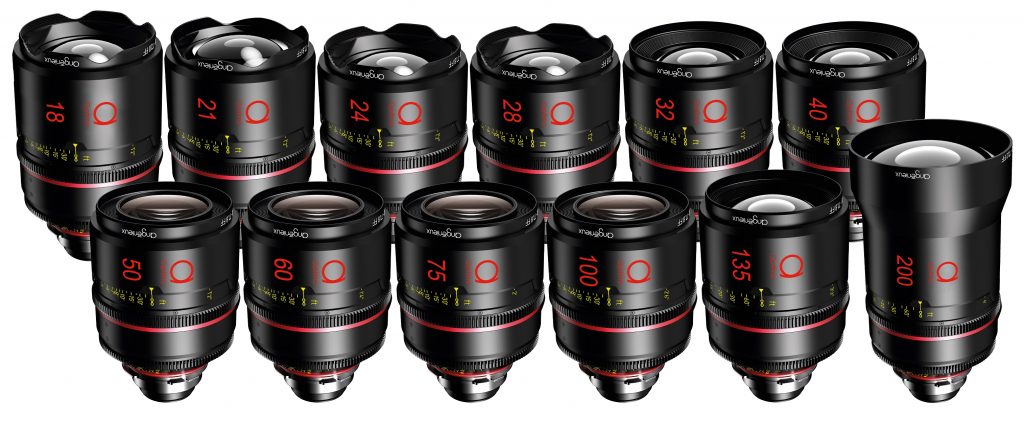 They will all provide full-frame 46.3mm image circle coverage with a consistent 1.8 T-stop (except for 18mm and 200mm). Available as PL and LPL, the Optimo Prime Series will be very compact and lightweight and will support both Cooke/I and Arri LDS protocols for metadata.
The first demo set of F28, F40 & F135 (and three more F21, F50 & F75 to come) is available for cinematographers and rental houses. Please contact our Cinematic & Broadcasting Solutions team to schedule a hands-on with the new Primes.