Creating Bonds, Fostering Closer Communication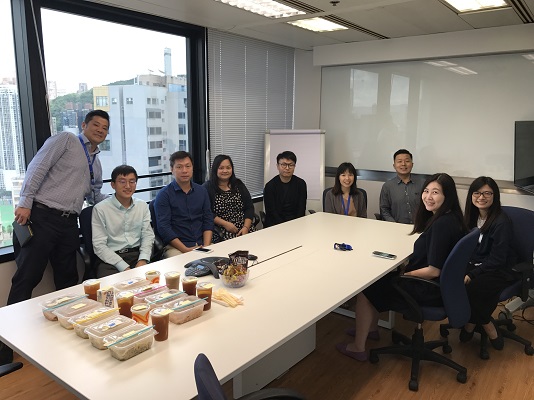 Jebsen Industrial believes a productive workforce is one that feels empowered, respected and listened to. That's why the company invests in regular staff engagement activities to encourage more open and transparent communication among its employees.
In 2017, senior management representatives in Hong Kong, Shanghai, Beijing and Guangzhou offices shared memorable meals and banter with employees across business units and levels at a series of Skip-Level Chit Chat Sessions. Participants bonded over casual lunches and free-flowing conversations about everything from personal stories to professional experiences, and shared insights about mutual interest topics like business training opportunities and performance incentives.
Several topics emerged from this year's Skip-Level Chit-Chat Sessions as particularly popular. Spirits ran high on the matter of staff welfare and benefits, with many participants voicing a desire for more company outings and recreational activities. Discussions were also lively around the topics of career development, the company's development as well as office arrangements. Clearly, work and career are top of mind no matter the job nature or position, and team members enjoyed sharing their ideas and opinions with like-minded colleagues.

Our management collected a host of constructive ideas, feedback and suggestions during the sessions. These have since been submitted to each office for review and possibly implementation, which goes to show that Jebsen Industrial's Skip-Level Chit-Chat Sessions and their outcomes are not only a part of the organisation's employee strategy, they also guide it.