Cinematic Technology Exchange with French Lens Design Master in Shanghai, Latest Cine Lenses showcased at Angenieux Lens Design and Technology Seminar presented by Angenieux and Jebsen Industrial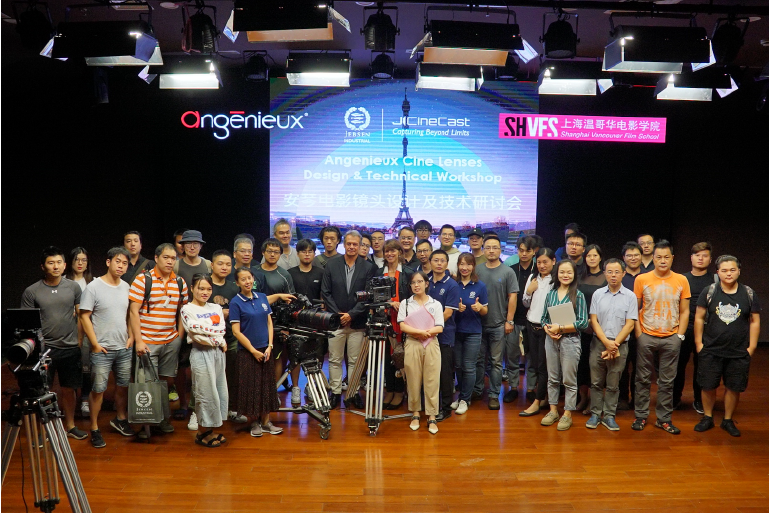 Date: 2019.08.29 ~ 2019.08.29

Venue: Shanghai Vancouver Film School

Booth: //

City: Shanghai
Angenieux Lens Design and Technology Seminar, co-organized by Jebsen Industrial and Angenieux from France, was successfully held in Shanghai on 29 August, 2019. At the seminar, Christophe Remontet, Angenieux Head of Cinema Optics, and Severine Serrano, Managing Director of Angenieux International Sales, introduced the Angenieux cinematic lens series, and shared unique perspectives on lens design and operation.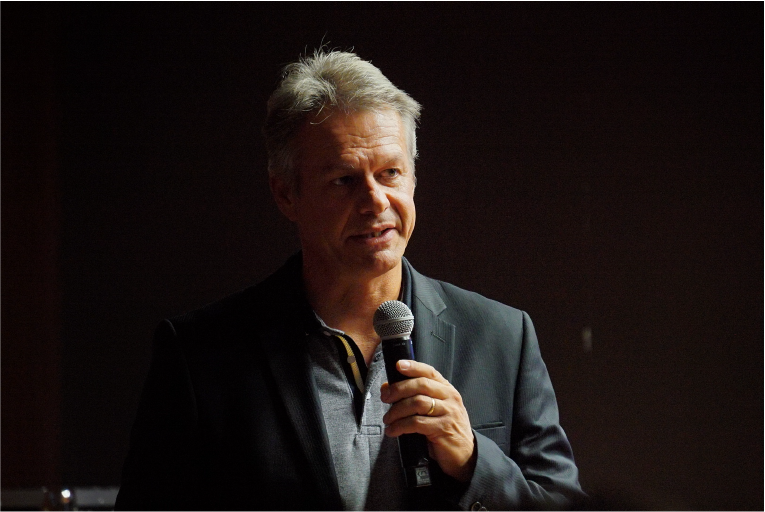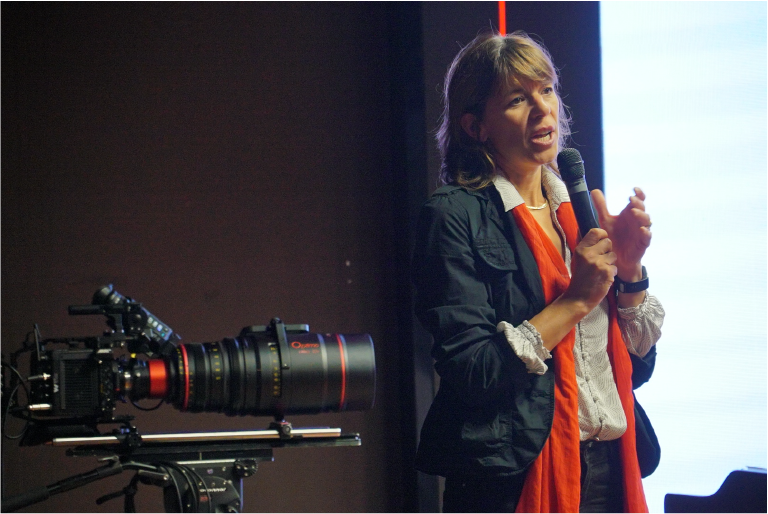 Shanghai was once the cradle of Chinese film production, fostering generations of film industry practitioners in the China. Recognising the city's prominence in the evolution of the Chinese film industry, Jebsen Industrial and Angenieux selected the Shanghai Vancouver Film School as the venue for this cinematic technology exchange.
The seminar was enthusiastically attended by teachers and students at Shanghai Vancouver Film School as well as representatives from rental houses in Shanghai. Christophe Remontet showcased a number of the high quality cinematic lenses from Angenieux , including the debut of the highly anticipated prototype of Angenieux Full Frame Optimo Prime series.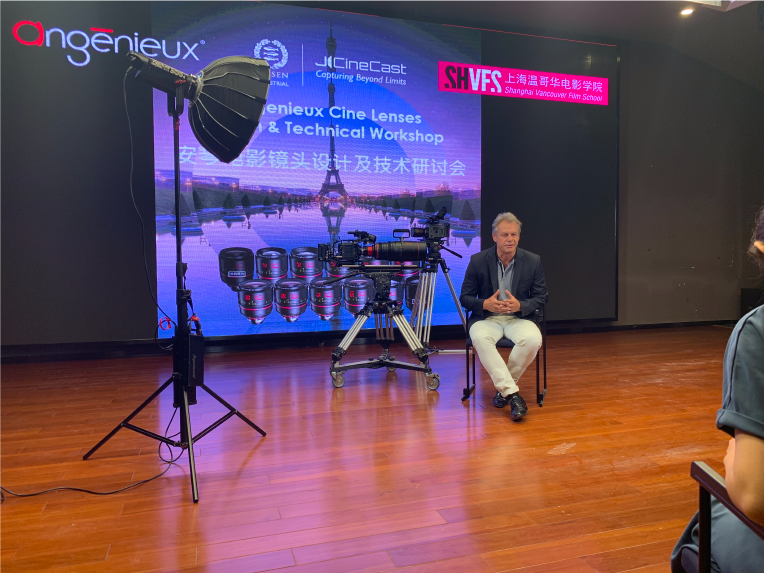 Although Angenieux has been focusing on producing zoom lenses over the past few decades, those familiar with the development of Angenieux cinematic lens series would have known that the first Angenieux prime lenses for 35mm, 16mm and 8mm cinematography were actually launched in the 1950s, and it was these very first prime lenses that kicked off Angenieux 's cinematic lens development.
Over the years, cinematographers have been requesting Angenieux to relaunch its prime series. As full frame digital film production has gained unprecedented popularity, Angenieux decided to develop and commercialise the Optimo Prime series, which is fully compatible with Optimo Ultra 12X Full Frame zooms, to fulfil the demand from the cinematographers for high-end productions.
12 Full Frame Prime Lenses
Christophe Remontet presented the revolutionary Angenieux Optimo Prime series at the seminar. This series includes 12 full frame prime lenses (from 18mm to 200mm), all of which are optimally designed to realise the best optical performance (200I/mm resolution). Most of them are at a fast T1.8 aperture, and furnished with the Optimo-class mechanics and feel that embody the legendary Angenieux look and constancy.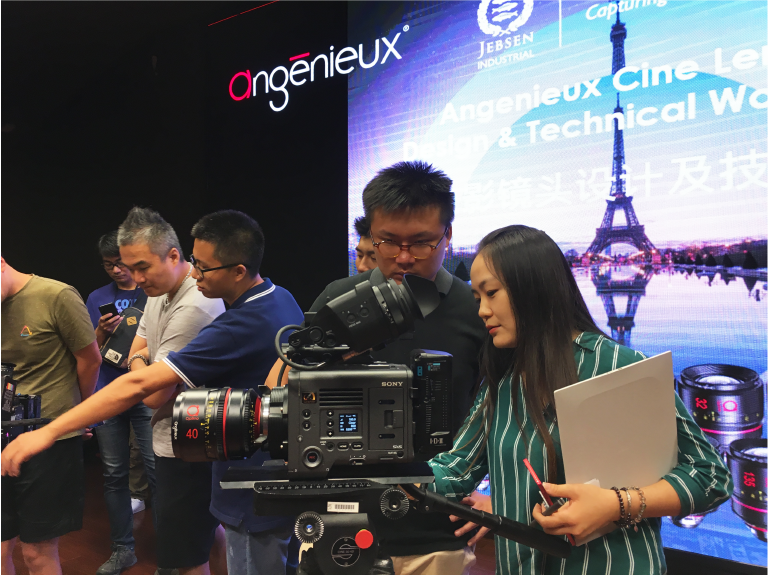 Seminar participants not only admired the elegant design and incredible lightweight of the series, but also appreciated the unique feature that makes lens customisation by users possible. The Optimo Prime lenses are the first in the industry to allow cinematographers to configure their own look inside the lens, rather than the manufacture imposing a fixed look or relying on post production. One of the internal lens elements is user configurable, which enables cinematographers to customise the likes of contrast, details and flare that best suit the story or scene.
Latest Multi-format Zoom Series – Perfect Match for Optimo Prime
Powered by its unique IRO Interchangeable Rear Optics technology, Angenieux Optimo Ultra 12x Full Frame zooms can be configured into different formats including S35 and FF/VV. Optical and mechanical design being reengineered, Optimo Ultra 12x enables the best optical performance in focal length transition, in addition to improved mechanical stability and serviceability.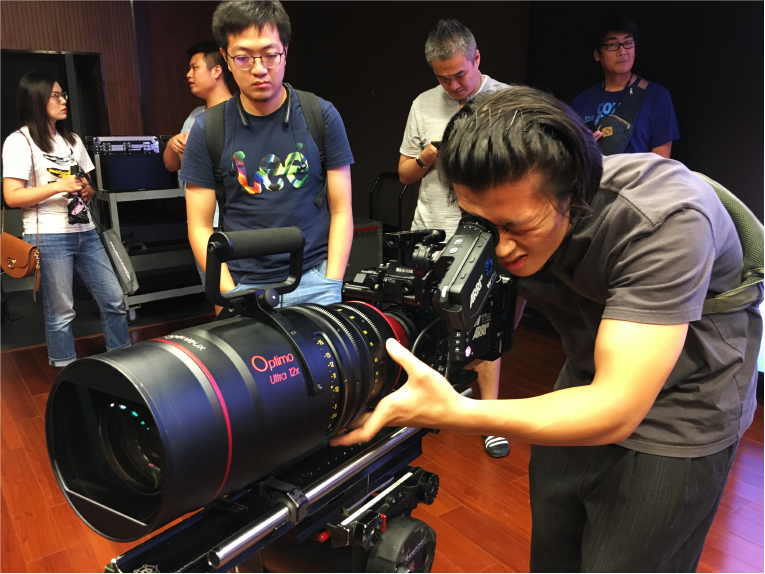 Angenieux takes users' comments and feedback seriously and always exchanges ideas with them in person. These opinions constantly translate into new premium products that meet users' demands. It's the culture to constructively interact with users within Angenieux that enables the company to be a pioneer in cinematic lens design.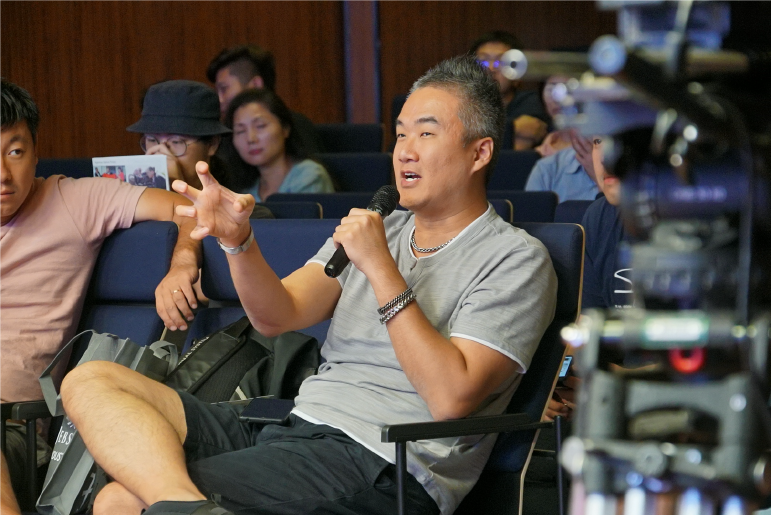 This culture was also apparent at the seminar. After introducing the new products, Christophe Remontet shared his experience in lens design and shed some light on the latest development of the Angenieux Full Frame Prime series. The audience also got their hands on the lens, experiencing its cinematic performance in action. They also proactively discussed future lens development and cinematic style with Christophe Remontet.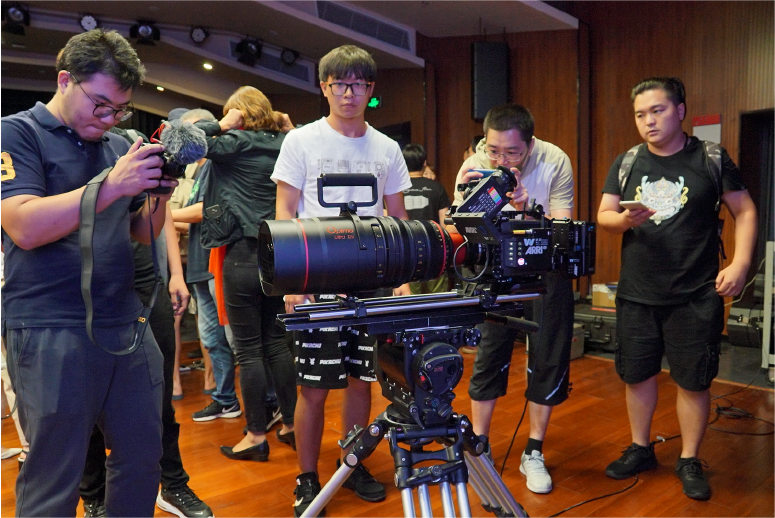 In the future, Angenieux and Jebsen Industrial will continue to stay in touch with users in different regions, listening to their comments and feedback.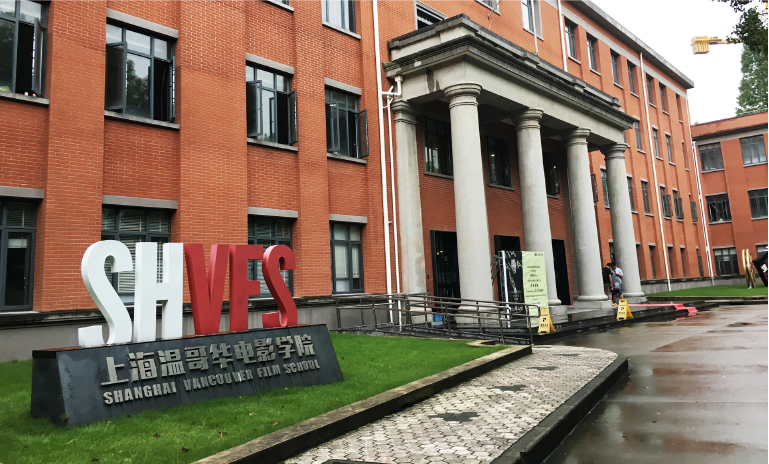 For the specific schedule and latest information, please follow our official Wechat channel "JCineCast" or website www.jcinecast.jebsenconsumer.com.