Capturing Beyond Limits At Broadcast Asia 2017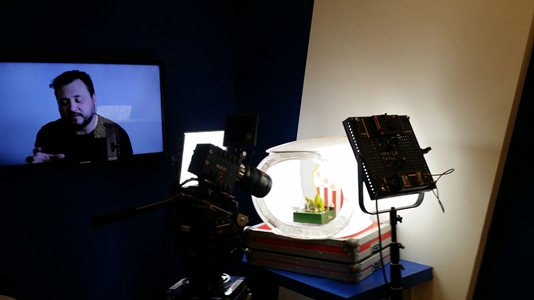 Date: 2017.05.23 ~ 2017.05.25

Venue: Suntec Singapore Convention and Exhibition Centre

Booth: 6P5-02

City: Singapore

With the right partner, solutions and equipment to support cinematic creativity, the sky is the limit! Jebsen Industrial's Cinematic & Broadcast Solutions (C&BS) Business Line hopes to share this message with the international filmmaking community at Broaddcast Asia 2017.
This year, the pro-audio, film and broadcasting tradeshow embraces the theme 'Imagination Unbound', which is perfectly aligned with the C&BS strategy of 'Capturing Beyond Limits'. Using its unique multi-channel, multi-brand approach, the C&BS team prides itself on helping customers identify the optimal solution mix across its extensive brand portfolio to realise their creative vision while maximising cost effectiveness.
To put this into action at Broadcast Asia, the C&BS team will be presenting a myraid of hands-on opportunities. The team will use its market expertise and familiarity with a wide range of industry-leading brands to demonstrate how equipment from different brands can be configured to produce the results that filmmakers desire.

Visitors can look forward to experiencing the high optical quality of the new Angenieux Type EZ lenses, paired with the industry-leading RED Epic W camera. There will also be a host of other cinematic lenses like the Schneider Xenar III, Xenon FF and Xenon FF Cine Tilt that visitors can pair with other cameras. To complete the experience, the C&BS team will also be bringing Schneider filters and Cineped's camera slider to the show.
To experience 'Capturing Beyond Limits', meet the Jebsen Industrial C&BS team at Broadcast Asia 2017! Please contact us at indenquiry@jebsen.com.