Angénieux Type EZ Interview with BTV UHD Workshop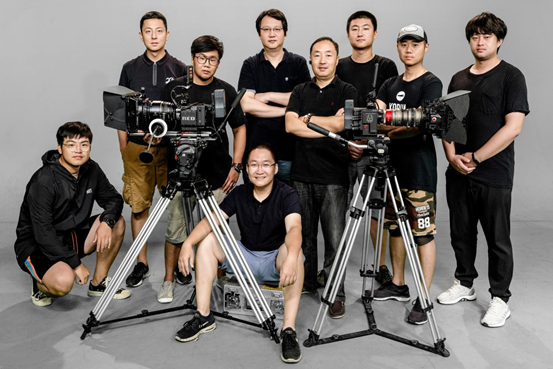 In China, Beijing Television (BTV) is regarded as an industry leader in television production. Its production department has spent 10 years researching ultra-high definition (UHD) technology and has the experience as well as an impressive collection of work to show for it. The BTV UHD Workshop team talks to us about filming in UHD with the Angénieux Type EZ series.
Could you briefly introduce BTV UHD Workshop?
Head of BTV UHD Workshop, Mr Zhao Xinsheng: At BTV, we started experimenting with UHD technology in 2009. Since then, we have successfully used UHD technology in a variety of ways, from producing publicity clips, music videos and feature films, to covering large-scale gala events and regular TV programmes. Our work has been recognised by the broadcasting industry with numerous awards including the Technical Quality Award of TV Programme from China Society of Motion Picture and Television Engineers.
In 2019, several BTV departments came together to form the BTV UHD Workshop with a focus on leveraging 8K technology. We are dedicated to creating high-quality TV programmes while actively collaborating with production teams within and beyond China.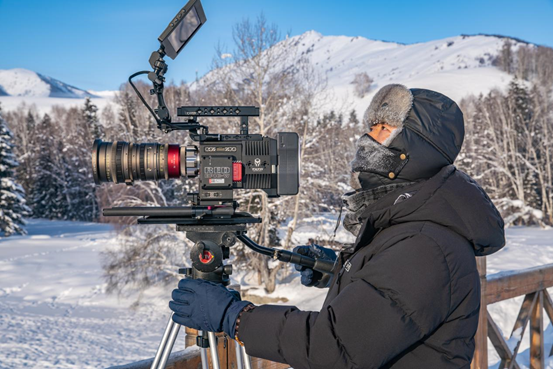 Please tell us about the 8K project with NHK.
Executive Director Mr Guo Haojun: BTV and Japan's NHK began working together in 2013. We have jointly produced many 4K documentaries. These were aired on both Japan's BS4K channel and BTV, and were well-received by Japanese and Chinese viewers. In 2018, with the launch of NHK's BS8K channel, our Japanese partner needed a large source of 8K films while we needed practice in 8K content production. So between 2018 and 2019, NHK and BTV worked together on three 8K documentaries: China – Lands on the Edge of the Sky: Magical Foothills of Altai; China – Lands on the Edge of the Sky: Living with the Blessing of the Forest; and Under the Sea of Clouds: Exploring the Tibetan Plateau. These documentaries have been broadcast on NHK BS8K numerous times.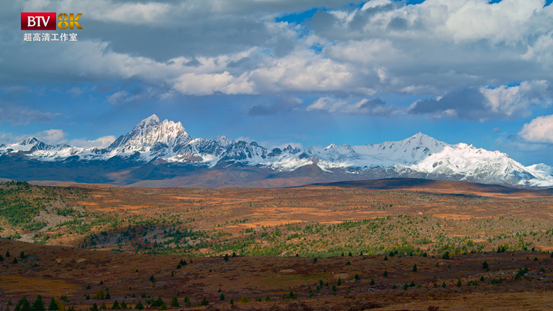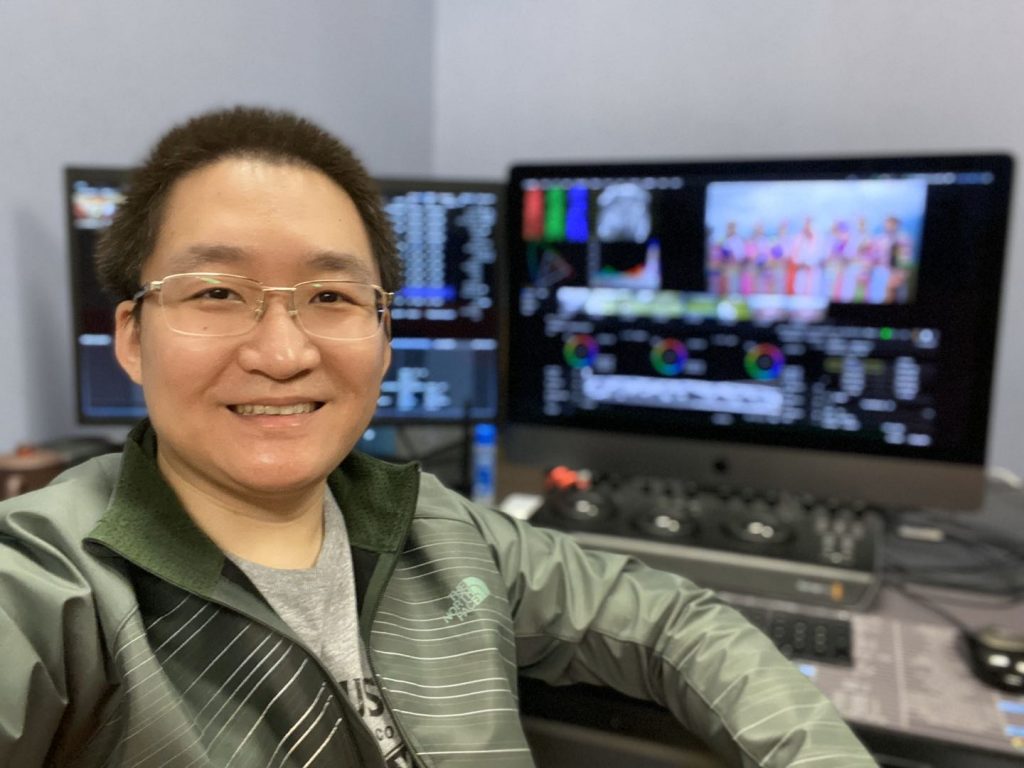 Could you share your first impressions and review of the Angénieux Type EZ series?
Cinematography Team Leader Mr Wei Boyin: When I received the Type EZ lenses, my first thought was: what a great workmanship! I found it aesthetically pleasing too. Because Type EZ lenses allow the rear lens group to be changed, they work well with different models. I think that is a great design feature, especially for a production team like ours. We only need one set of Type EZ lenses as it pairs with different sensors and mounts; very cost-efficient indeed.
I am also very satisfied with the size and weight balance of the lenses. Even though Type EZ lenses are much lighter than they look, when mounted on a camera, they do not affect the overall balance between the front and rear weight. The lenses are also very convenient to carry around.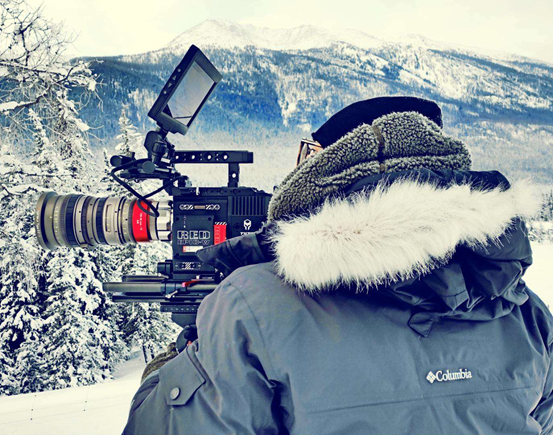 How was your filming experience with the Angénieux Type EZ series?
Mr Wei Boyin: 8K images are extremely high resolution so they really put lenses to the test in terms of sharpness, colour, optics and image detailing. I found that Angénieux Type EZ lenses are easy to handle, and their design truly brings out the advantages of a lightweight lens group.
The mechanical structure of Type EZ lenses is smooth and precise, and imaging performance is excellent. In particular, distortion control is very good — sharp in focus and soft outside. It only takes two lenses to cover the most commonly used focal lengths, so that's really convenient. I also enjoy the colour performance of Type EZ lenses. Shadows carry a hint of warm yellow tones that are very gentle and natural on skin tone. Overall, in the documentaries that we have shot, Type EZ lenses were able to capture the warmth of human emotion.
What are your recommendations when choosing equipment for 8K?
Mr Wei Boyin: 8K is not merely a resolution standard. It has demanding requirements for high dynamic range (HDR), colour gamut, bit depth and more. When it comes to equipment, in addition to meeting the basic image-capture requirements of 8K, we should also pay attention to how flexible the digital footage is in post-production. For that reason, we tend to favour cameras that support RAW format. Fine colour processing in post-production can create 8K films that deliver a stronger, more immersive experience for audiences.
When choosing lenses, considering the requirements of 8K filming, we prefer zooms. One reason is because zoom lenses can significantly reduce the number of lens changes during an outdoor shoot. This helps to protect the sensors from dust and other contaminants. Another reason is because zooms are preferred when filming documentaries because we can change scenes without moving the cameras or changing the lenses. Also, when you think about transport and logistics, given the size and weight limits that come with air travel, for example, equipment that is lightweight and versatile would be ideal.
In your opinion, how will 8K influence future trends?
Mr Wei Boyin: Without a doubt, 8K technology has great potential. With the development of China's 5G network, the government seems to be keen on accelerating the widespread adoption of '5G + 8K' technology. This would be an important phase for the UHD production industry. It would also elevate the quality benchmark for the culture industry and encourage market players to invest in greater innovation to renew technologies, business models and mindsets.
At the same time, large UHD displays for homes have also taken off in recent years. These are well suited for 8K, as 8K uses extremely fine detailing and resolution to create a highly realistic and immersive experience. It is a viewing experience that smaller displays like smartphones, tablets and computers cannot replicate.
So, what are the future aspirations of the BTV UHD Workshop?
The BTV UHD Workshop team tells us that they are now preparing for the Beijing 2022 Winter Olympics and the soon-to-be-launched the dedicated channel by strengthening their technical and talent resources. The production of 8K documentaries is a forward-looking move built upon a firm foundation from BTV's earlier success with 4K. As BTV continues to deepen its experience and broaden its expertise in UHD technology, it is set to create more milestones in the near future.
Special thanks to Beijing Redfilm Digital Technology Co., Ltd.
Photo courtesy of BTV UHD Workshop
Please contact our Cinematic & Broadcasting Solutions team for more information on Angénieux Type EZ lenses.