Angénieux Optimo Ultra Compact Lenses are shipping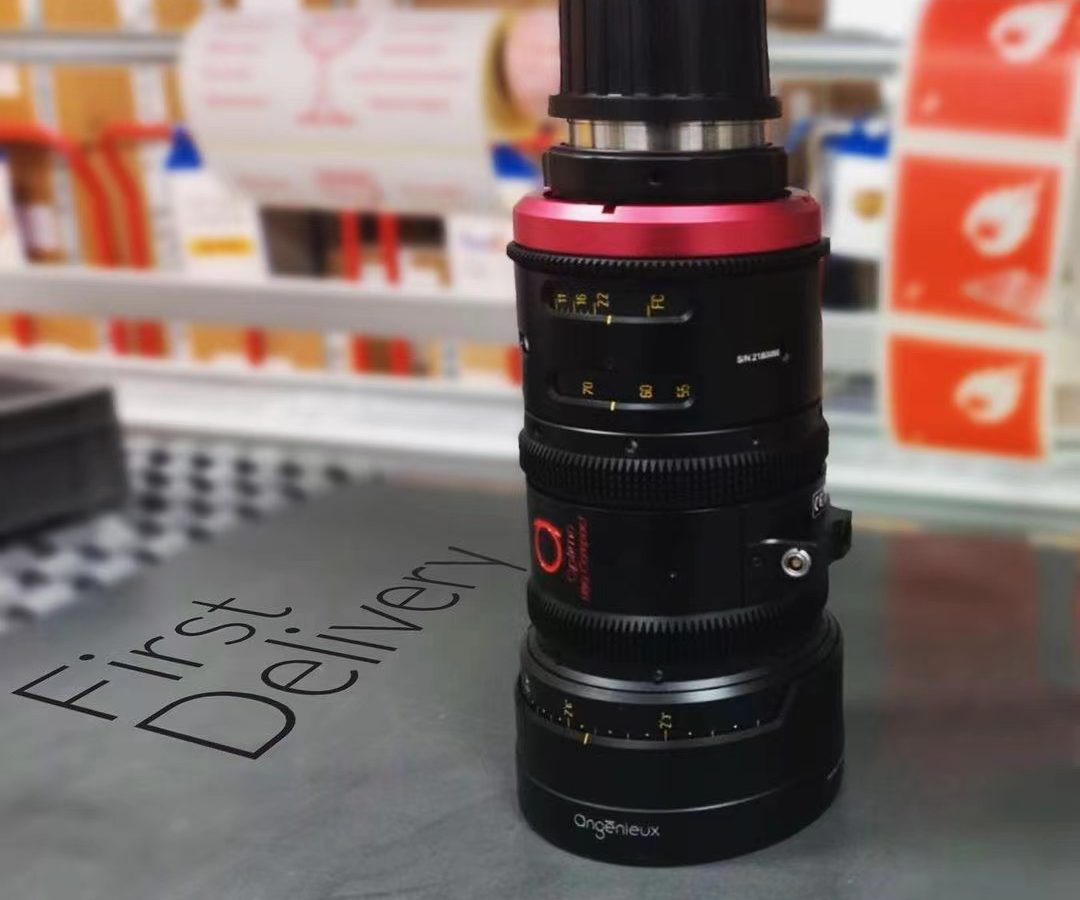 After the announcement at the Cannes Film Festival last July, and a worldwide presentation in last September, Angénieux announces that the first 37-102 Full Frame Optimo Ultra Compact Zoom lenses are leaving the Saint-Héand factory.
Such a short time between presentation and shipment is rare enough in the cinema industry to be worthy of a note. No doubt that the Optimo Ultra Compacts will soon be on film sets. The 37-102 is of a series of two Optimos, also including a 21-56mm lens. Together with the Optimo Ultra 12X and the Optimo Prime Series, these lightweight lenses create a complete Angénieux high-end Full Frame solution by the French manufacturer.
The new Full Frame series of Optimo high-end compact zoom lenses are the result of decades of proven expertise in high precision optics and mechanics dedicated to cinema. The 37-102 & the 21-56 are the direct descendants of the iconic and Academy awarded Optimo 15-40 and 28-76 lenses, which have been the faithful companions of Directors of Photography for more than 15 years.
Please contact JCineCast team for more information on Angénieux Optimo Ultra Compact' sales and demo arrangement.