Angenieux And Jebsen Industrial Visit Rental Houses In Beijing And Shanghai To Understand Maintenance Needs, Provided Professional Lens Care Solutions For Optimal Performance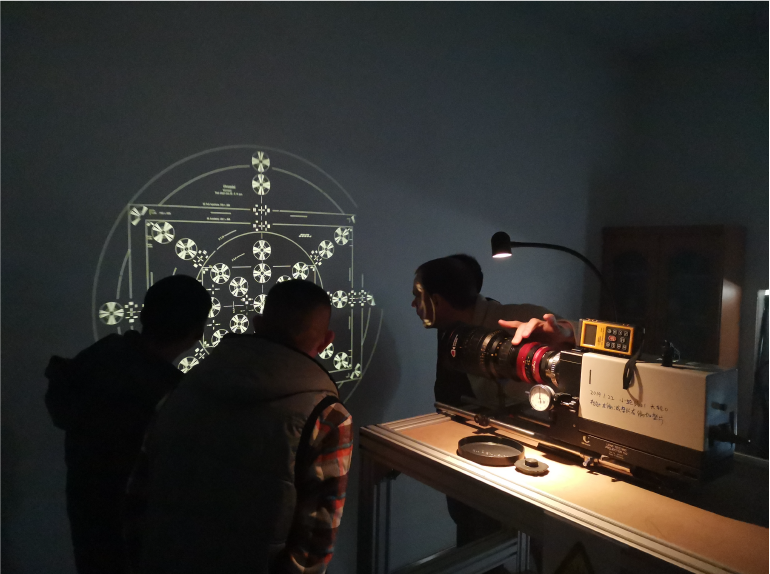 As part of an on-going effort to provide the best products and services to customers, Angenieux, together with Jebsen Industrial, organised an after-sales customer visit tour to film equipment rental houses in Beijing and Shanghai. These customer visits aimed to understand the use of Angenieux products in China through direct customer engagement. During the visits, Angenieux and Jebsen Industrial team also proactively provided technical and maintenance advice to these customers, listening to user feedback and examining the lenses in use.
Mr. Jean-Alexandre Robo, Angenieux 's Customer Service Manager, called on the rental houses and conducted in-depth and constructive exchanges with the technical leads and engineers from these companies. This provided an opportunity for our customers to better understand the standard examination procedure of Angenieux lenses, as it is vital for them to examine the products before and after renting the lenses to their customers.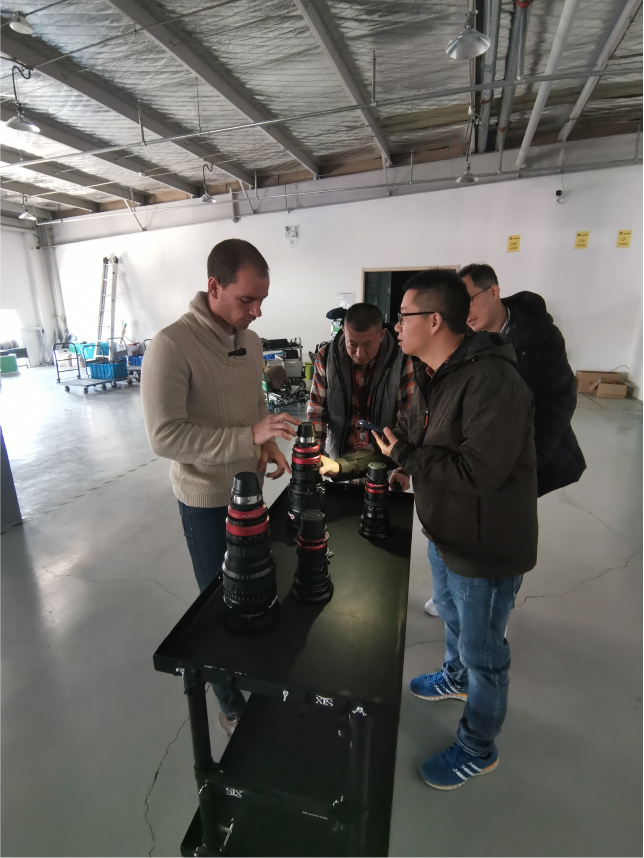 Based on these customers' feedback and insight into the practical usage condition of the products, Mr. Robo shared specific tips on daily maintenance of Angenieux lenses. In particular, he advised users to frequently examine the focus, zoom and iris rings of the lenses, in particular to screw the rings on tightly to avoid loosening. He suggested that lenses be sent to Jebsen Industrial's service centre for cleaning and upkeep, as well as scratchedfront or rear glassesbe replaced as appropriate.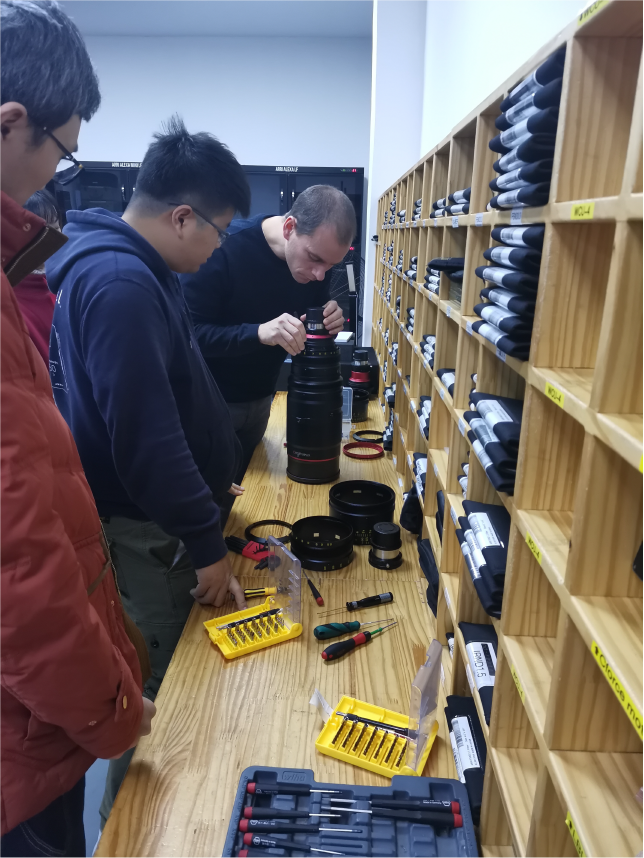 Mr. Robo emphasised that maintenance is crucial for maintaining the mechanical and optical quality of Angenieux lenses in use for an extended period of time. He advises that Angenieux lenses should undergo thorough inspection and maintenance after they have been in use for two years, and be sent back for maintenance and replacement of torn parts after five to seven years in use. If Angenieux lenses have been used in extreme conditions, like deserts, highly humid or corrosive environments, they must be examined and maintained immediately.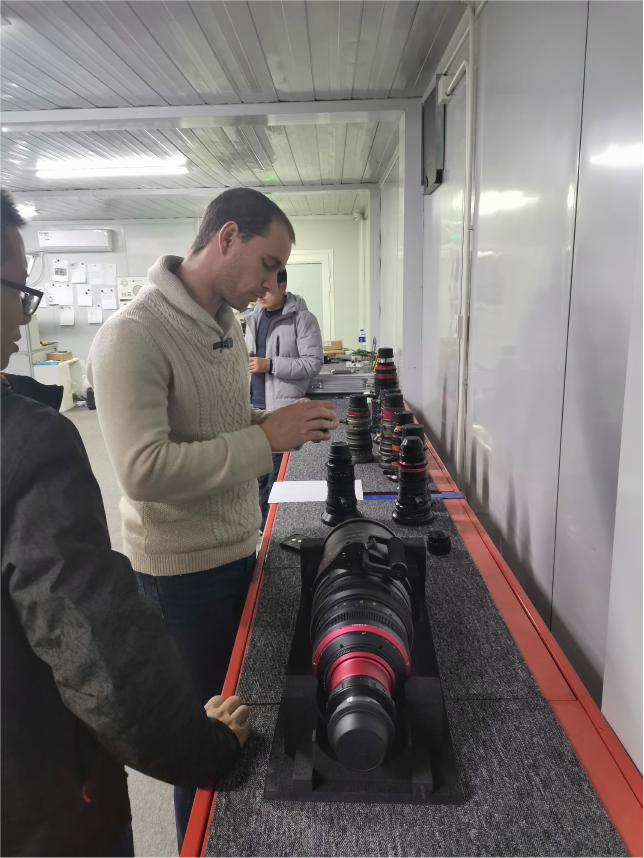 Angenieux customers in China can look to the after-sales and factory level lens repair and maintenance service provided by Jebsen Industrial JCineCare Service Centre to make sure their Angenieux products are always kept in the best condition. All JCineCare technicians are certified and highly skilled factory trained to provide the highest level of professional care services, able to perform warranty and non-warranty repair services according to the factory specifications.
For details of the Jebesn Industrial's JCineCare service, please refer to the link below: